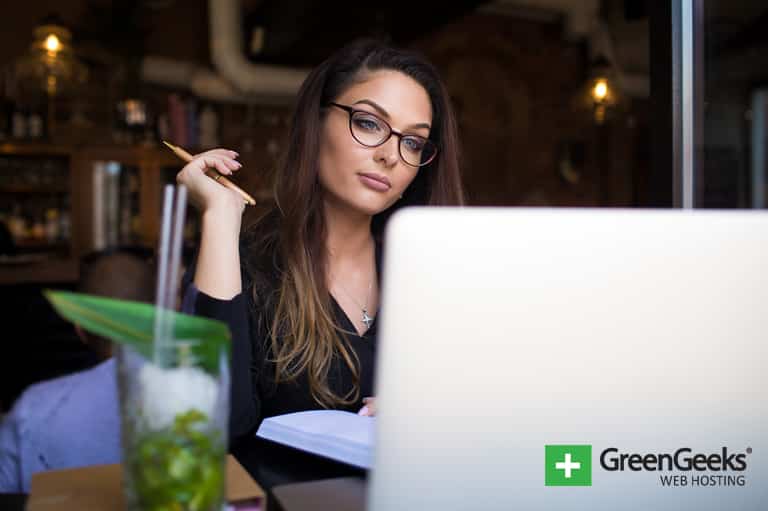 Let's be honest with each other. At this point there are so many responsive WordPress themes available it can be very difficult to choose one. This is true in any niche, including authors. If you are a writer, you want to find the best WordPress themes for authors available on the market today.
As an author, you're probably looking to build a website to promote yourself or your works. Naturally, you want to look for a WordPress theme that is geared toward being an author.
The theme you choose can have any number of special functions, including the ability to easily list and sell your books and eBooks.
Think of it like this; oftentimes you see there are WordPress themes specifically for portfolios and photography. This is also true for almost any other niche. WordPress theme developers are now developing themes that can handle any type of category.
This includes free eBook WordPress themes, as well as several other types of WordPress author themes available. The issue is trying to sift through and find the best author websites.
That is where this article comes in. Below you will find a list of the 27 best WordPress themes for authors. Of course, opinion will vary on these, as will personal taste. However, the WordPress author themes below are some of the best in the industry.
I would be comfortable building an author website template using any of them.
Before You Pick a WordPress Author Theme
There are some quick points I want to mention before listing the best WordPress themes for authors. Before you pick a layout for your site, there are a few things to consider.
The first thing you want to do is look at some of the best author websites that have already been built. See what that particular author did, how they set the site up, and how they are best utilizing the layout.
Second, you want to make sure you have a domain name in place to attach the WordPress theme. This ensures you aren't scrambling to purchase a domain name after you have your author website template chosen.
Third, you need to have a great WordPress hosting platform ready and in place. This allows you to immediately point your domain name to the hosting platform. Afterward, you install WordPress and the author theme while building the site of your dreams.
Once this is all in place, you can also learn how to build a WordPress website as you go. If you are already familiar with how to build a WordPress site, then you are well on your way.
Best WordPress Themes For Authors
With all of the above in place, let's take a look at some of the best WordPress themes for authors that are out there today.
As stated above, the list below may differ in your mind based on taste, but these are definitely some of the best WordPress themes for book authors available today.
Some of the themes are free, some are paid. All of them are excellent. We may even look into a couple of free eBook WordPress themes for authors.
1. Astra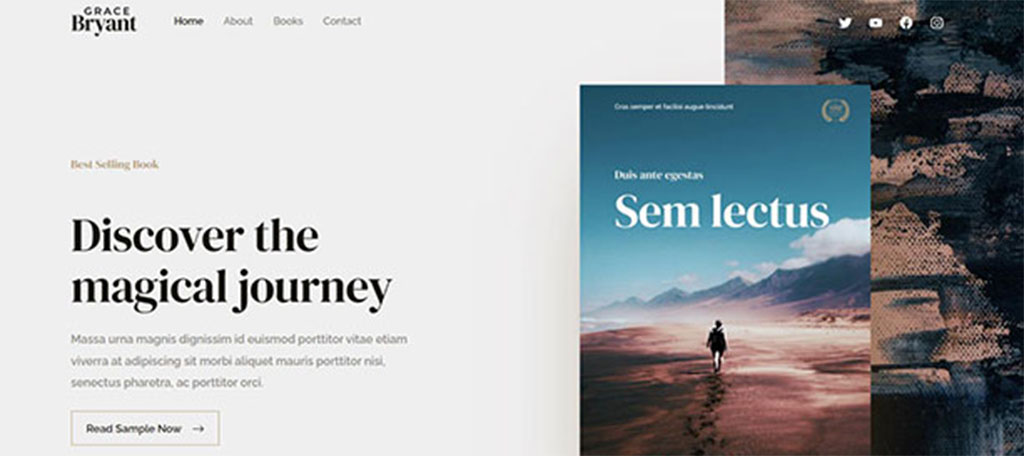 Astra is the most popular WordPress theme after the default 2021 theme. When you see their templates for authors, you'll quickly realize why. They are modern, well-balanced and attractive. Everything you need from a theme!
Starter Templates have been designed to be flexible and easy to use. They load super-fast, are SEO-optimized, fully responsive and compatible with leading page builders and Gutenberg. They are also fully compatible with WooCommerce if you want to sell your work as well as promote it.
2. Author Pro Theme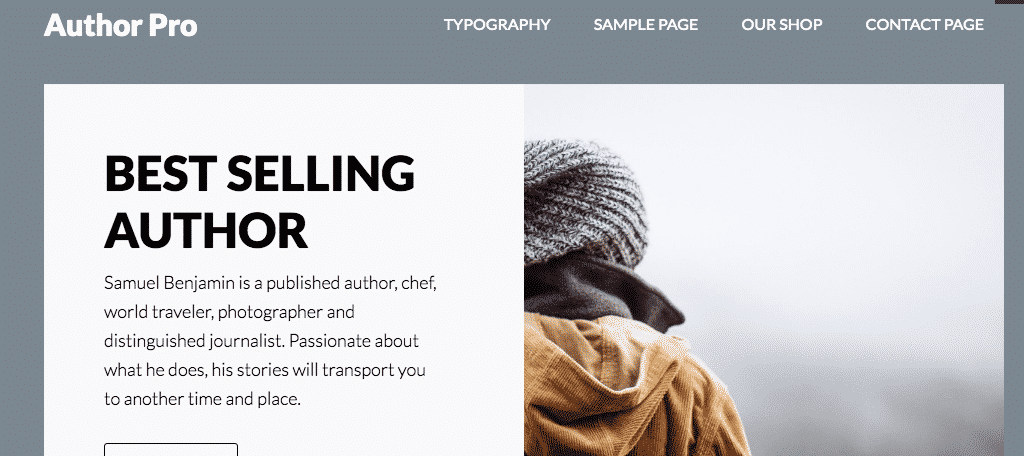 Genesis themes are considered to be top of the line in every aspect. It should be no surprise that I start this list with the Author Pro WordPress author theme.
The theme includes built-in SEO settings, and a solid, intuitive design that is mobile friendly and responsive. Author Pro allows you to build a library of books and eBooks and list them for sale on the big vendor sites.
You can showcase your work, while at the same time selling it and blogging updates about your creations.
3. Publisher Theme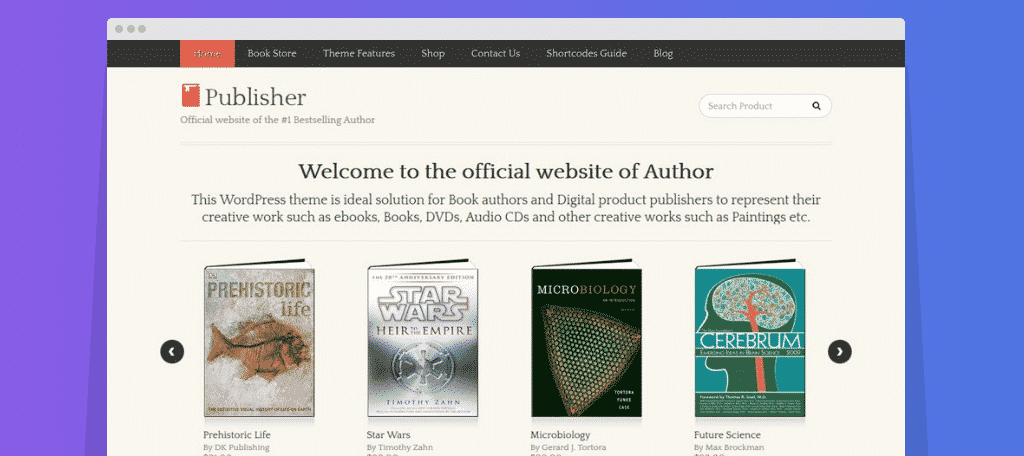 The Publisher theme is one of the best WordPress themes for authors available on the market. As is the case with many of the author themes on this list, not only can you showcase your books, eBooks, and other digital based products, but you can also sell them straight from your site.
With tons of customization options, you will be able to create a dynamic and different author website in no time at all.
4. eBook Theme
Much like the Publisher theme, the eBook theme gives you a very easy to use layout that allows you to sell eBooks online. Additionally, you can also sell physical books from the theme.
With WooCommerce compatibility built right in, setup for selling digital products like eBooks can happen without any extra outside development work.
5. Divi Theme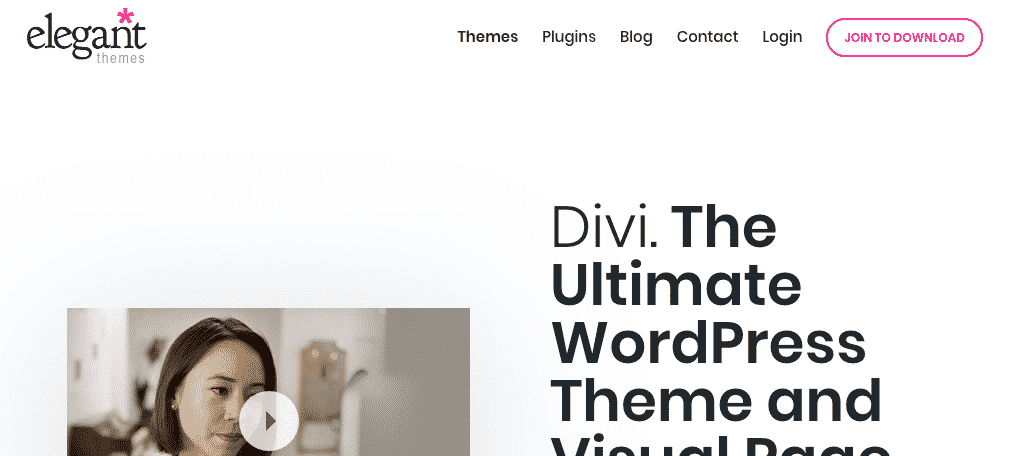 The Divi theme is a lot like Astra. That is to say they are unique from each other and offer different things, but Divi is also a universal.
It includes one of the better-known visual page builders on the market called the "Divi Builder." This allows you to customize your WordPress author website just about any way you can imagine.
With real time design and responsive editing, the Divi theme will allow you to create any number of WordPress author themes.
6. Hello Pro Theme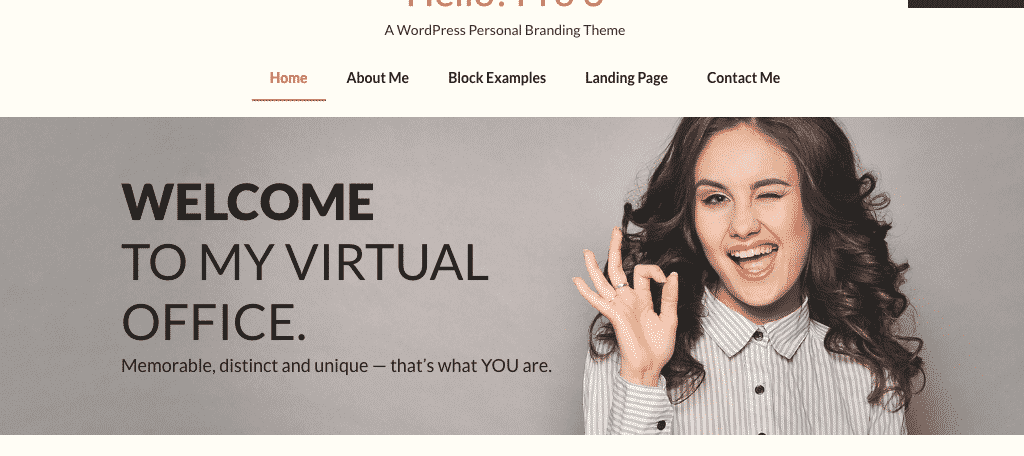 A layout from the Genesis theme library makes another appearance on this list. The Hello Pro theme is built for speed and performance and, with a selection of multiple blog and front-page templates, is very easy to use.
Using a layout that promotes elegant and sophisticated content, the Hello Pro theme is sure to have any writer excited about building a new author WordPress website.
7. Narratium Theme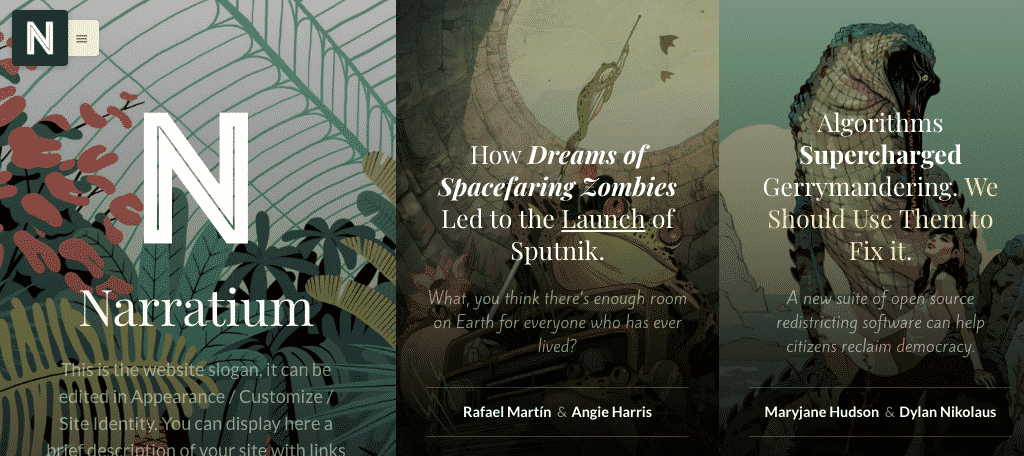 While not every WordPress author theme on this list was designed specifically with writers in mind, the Narratium theme was. Built specifically for writers and bloggers, this theme uses easy to understand WordPress functions that allow an author to build a website with ease.
With a responsive grid-type layout, that includes responsive cover use of book and eBook images, building a WordPress author theme using Narratium will be fun, simple and exciting.
8. Odrin Theme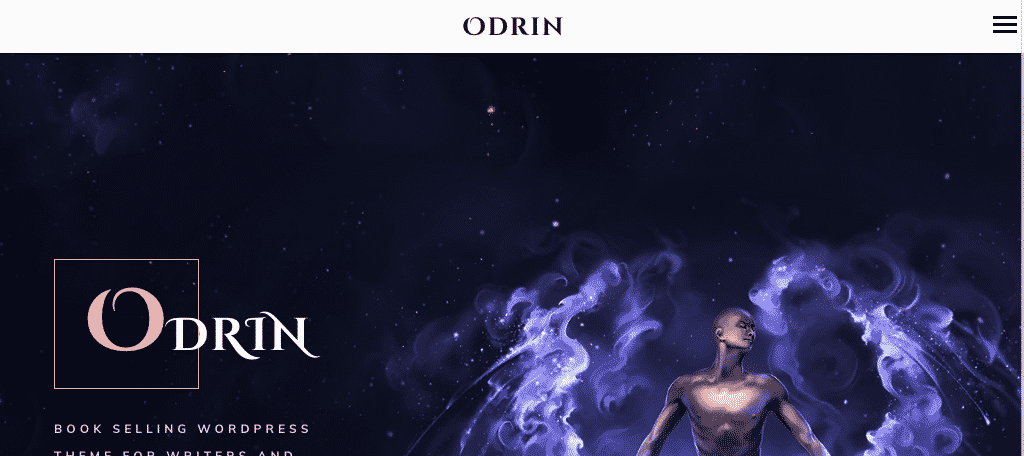 The Odrin theme is a WordPress theme for book authors and writers. The theme includes an intuitive page flipping effect, WooCommerce support for selling books and eBooks and a ton of shortcode functionality that allows for easy building.
Use any one of the pre-built templates that have been specifically created for authors to get your books out there for others to see.
9. Float Theme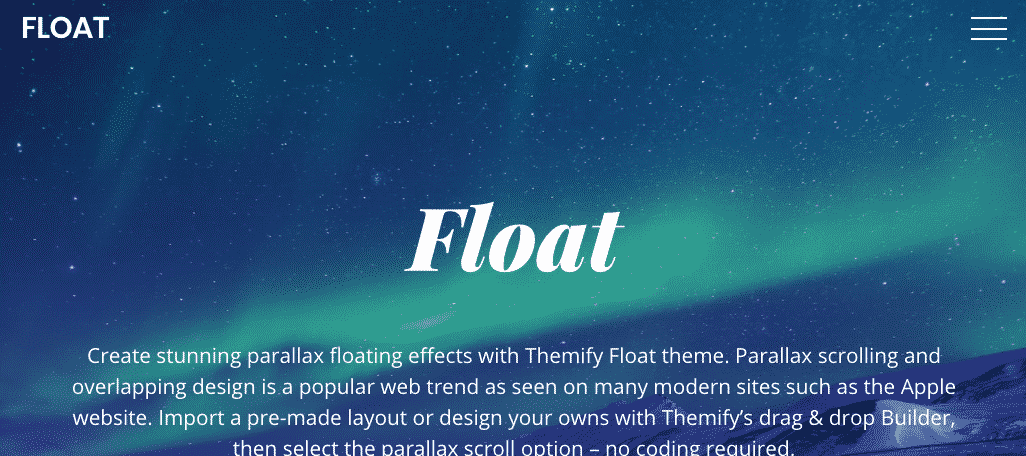 If you are looking for a simple, yet elegant WordPress author theme, look no further than the Float theme. The theme comes with pre-designed templates that are perfect for authors to build and design around.
With options like Parallax scrolling and intuitive drag and drop page builder, the Float theme makes it simple to build an author website template.
10. Writee Theme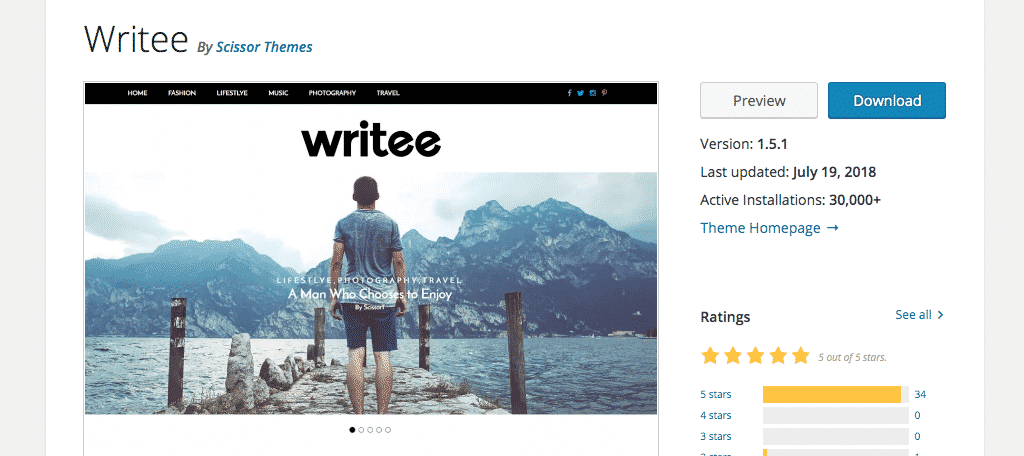 If you are looking for a free author theme, then Writee is definitely right up your alley. This theme is well suited for a number of niches, including authors.
If you want to start building your WordPress author theme without having to spend a lot of money, then definitely check out this layout.
11. Ink Theme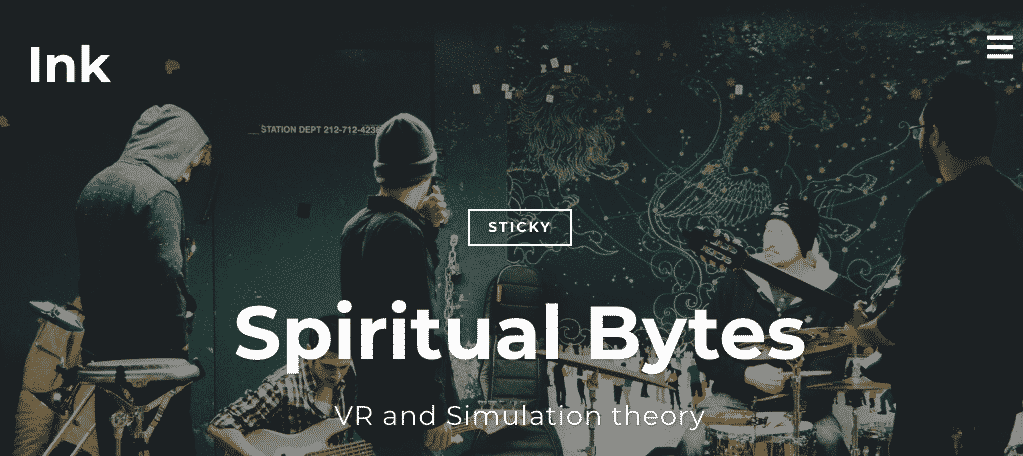 The Ink theme describes itself as a "WordPress blogging theme to tell stories." Obviously this can be said about most WordPress author themes.
That being said, perhaps the most attractive function of this author website template is that it really incorporates minimalism into the design. This allows you to say a lot without being overwhelming.
It's definitely one of the more unique and best WordPress author themes out there.
12. Daily Dish Pro Theme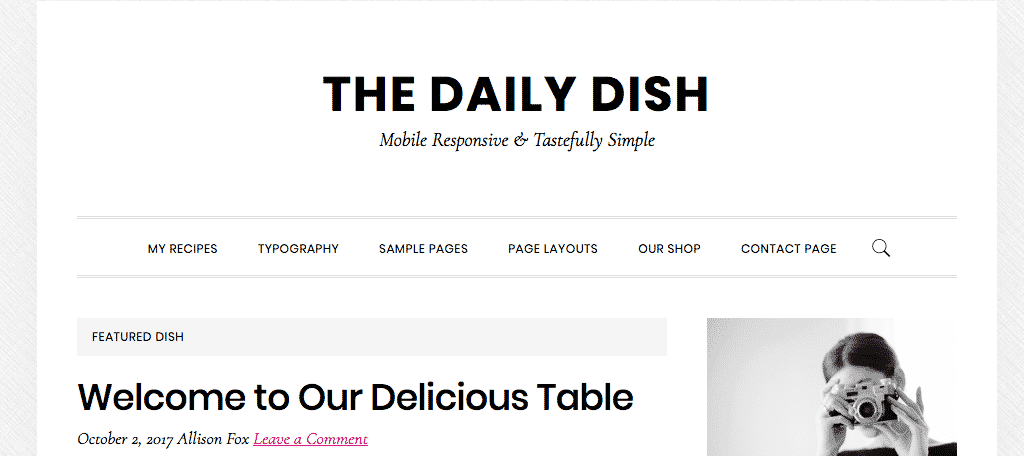 The Daily Dish Pro theme is yet another entry from the Genesis set of WordPress themes. But don't let the name deceive you. It's not merely a theme for showing food or restaurant blog posts.
Put together your words, your images, your thoughts, and most importantly, your books and eBooks.
Create and style your WordPress author theme in a unique and interesting way using this theme. Daily Dish Pro allows you to really hit the blogging side of being an author. This will help drive more traffic to your content.
13. Landing Theme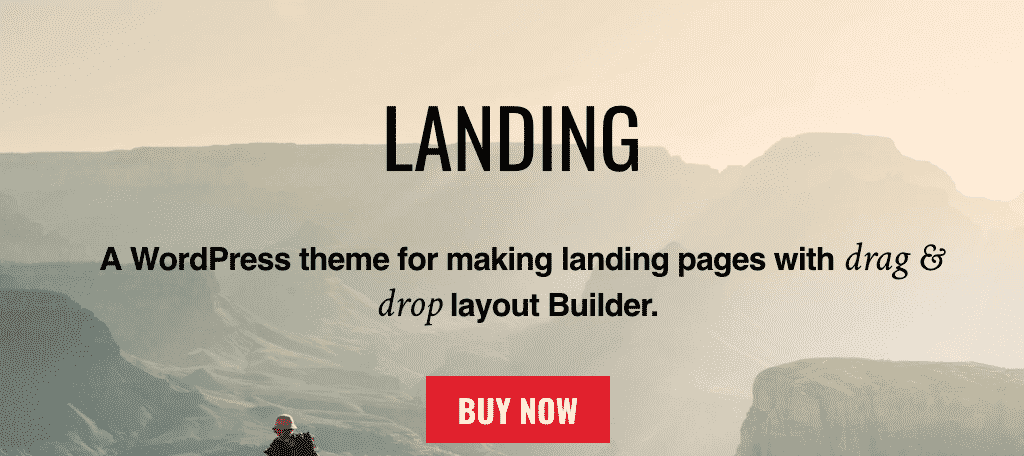 As you might have already concluded, the Landing theme is indeed a landing page website builder. The drag and drop builder that is included with the theme is perfect for creating author landing pages for things like book releases, sales and opportunities.
This is also a great eBook WordPress theme for authors as well. Get your creative juices flowing and create your WordPress author landing page site with this addition.
14. Impose Theme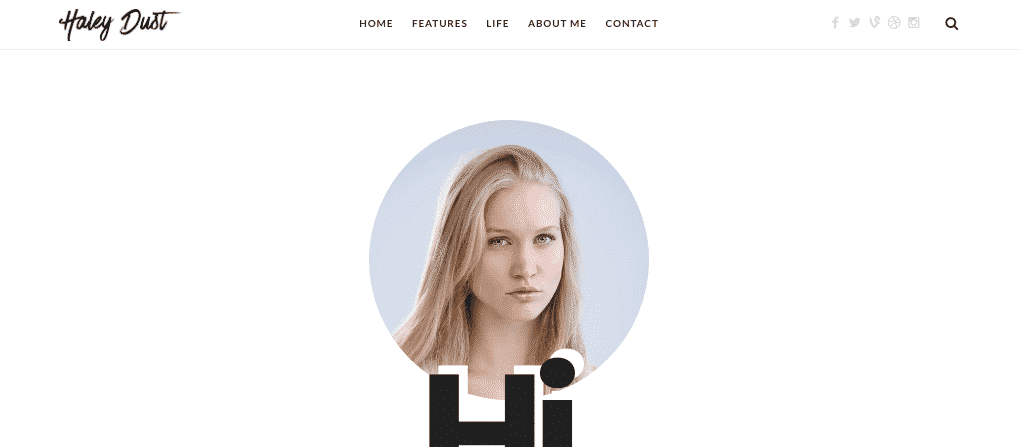 The Impose theme is actually a theme designed with bloggers in mind. A lot of the WordPress author themes on this list are actually designed with a similar focus.
This is because blogging and writing, especially about your exploits as an author and your books, is a great way to really build up an audience and appreciation for your content.
Impose gives writers a quick and easy way to setup a WordPress theme for an author.
15. Literary Theme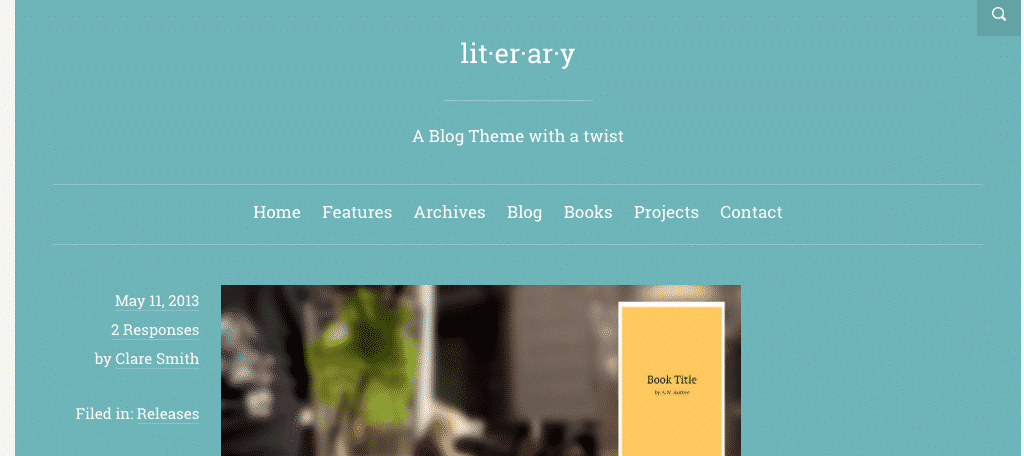 The Literary theme is a stunning and beautifully made WordPress theme for authors. Not only does it offer a unique and fun blogging platform look, but Literary also comes complete with a custom post type that allows you to showcase your books.
The theme is fully mobile ready and responsive, and is excellent as a WordPress theme for book authors.
16. MyBook Theme
MyBook is another landing page theme that is perfect for creating a book launch landing page. Authors will love the ease of use and customization tools that come with the theme.
If you want to quickly and easily create a WordPress theme for an author, or want to even create a free eBook WordPress theme, this is the way to go.
17. DigiSeller Theme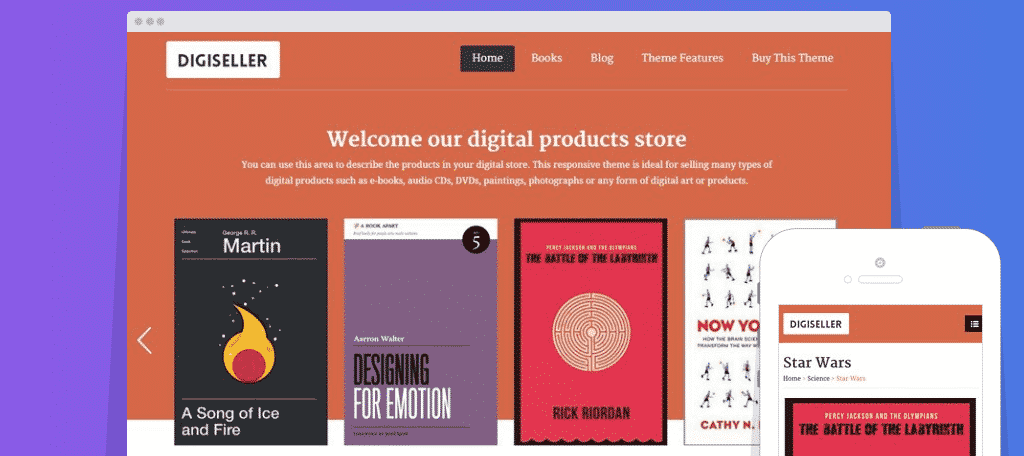 The DigiSeller theme, also known as the "Book Author" theme, comes with a "quick install" button that will automatically build any author a website just like the demo.
DigiSeller is designed to be as customizable and flexible as possible. This ensures that you can build a solid WordPress author theme that allows you to showcase and sell books and eBooks.
18. Preface Theme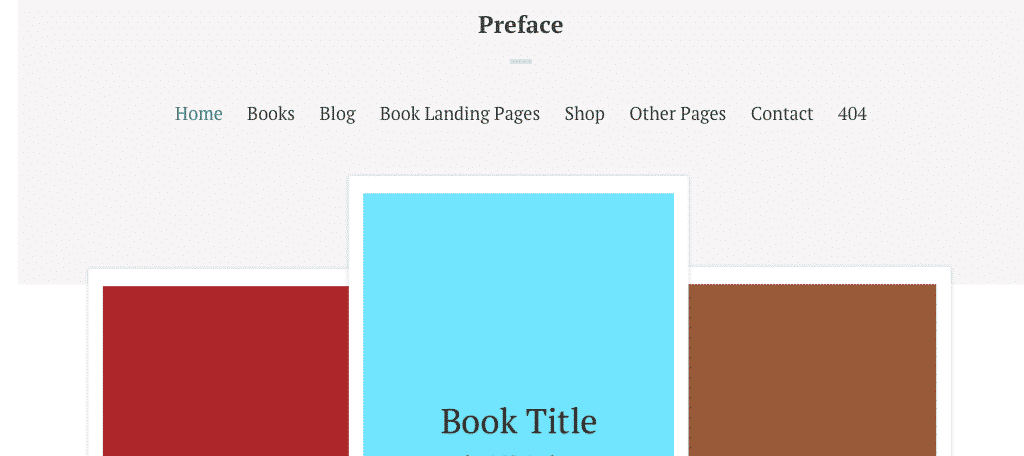 If you want to build a WordPress author website using a theme that is specifically designed for authors only, then you want to checkout Preface.
It was built specifically for authors who want to showcase books, eBooks, stories and anything else. You can also setup WooCommerce to sell your books and style the entire thing however you want.
Many author themes offer some of these functions, preface offers all of them. This theme easily makes the list of best WordPress themes for authors.
19. Montblanc Theme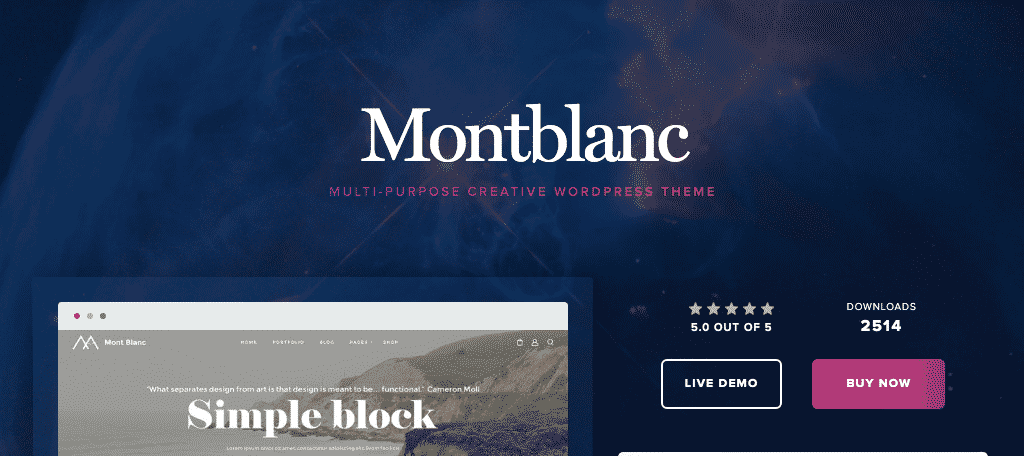 Montblanc is perfect for building a WordPress theme for authors if you need multiple homepage choices, flexible layouts, dozens of widgets and much more.
This stylish and creative layout can be used to build an entire author website, a book portfolio or even just a custom author landing page.
20. Author Theme
The theme title pretty much says it all for this WordPress author theme. The Author theme is a fast and responsive layout that is built with all the stylesheets minified.
Author tries to promote a website that encourages readability, something that will drag the reader in and keep them. It is also a perfect starting point to build an author website template as this theme is free.
21. Book Theme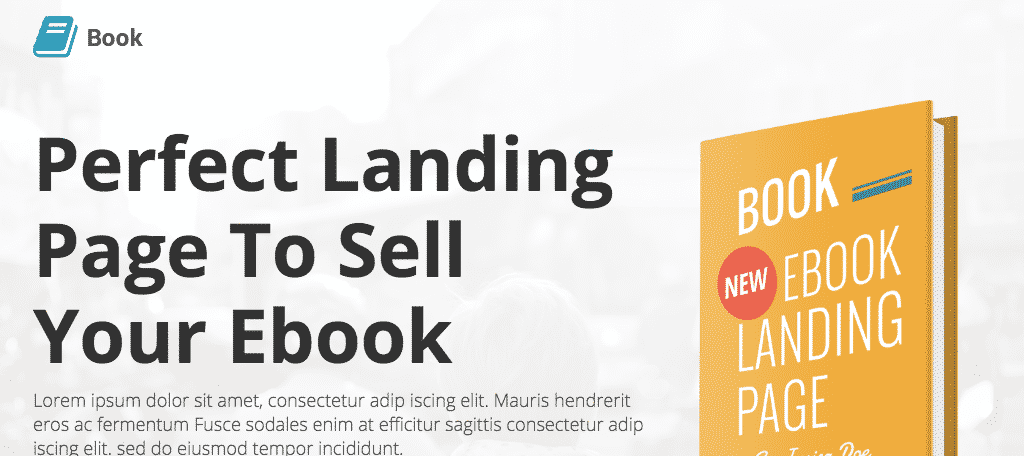 I already covered a layout above called eBook, now let's take a quick look at the Book theme. This theme is a fully responsive landing page builder that is perfect for launching and selling new books and eBooks.
With drag and drop capability, unlimited color schemes and Google fonts included, this theme is sure to please any author who is about to launch a product.
22. Relive Theme
The Relive theme is actually a storytelling blog theme that works great if you are an author that has a lot to say and you want to engage readers by publishing your stories directly online.
A built-in page builder comes with the theme and it also includes demo content that is very easy to install using the one-click method.
This is one of the better WordPress author themes for direct storytelling.
23. Bookie Theme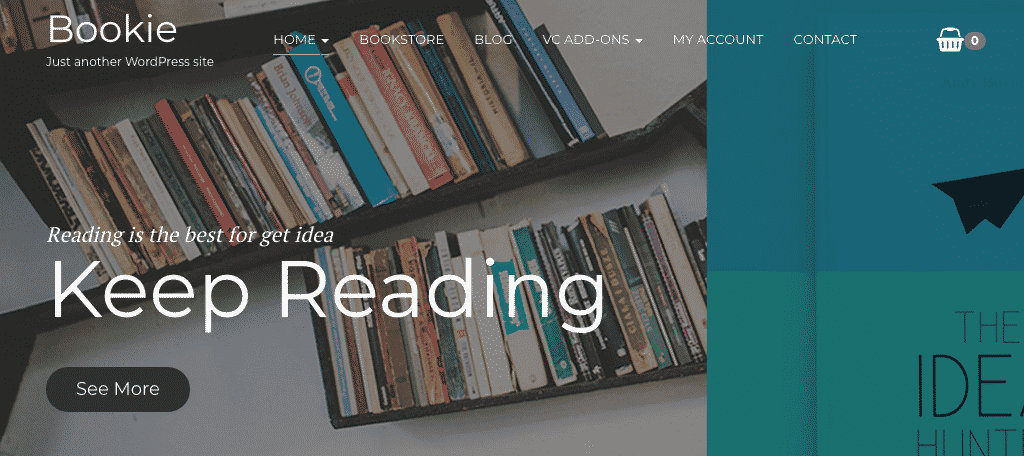 The Bookie theme is not only a fantastic WordPress author theme option, but it is very ideal for authors who have a massive collection they are trying to sell online. It is even great if you have your own bookstore or if you are trying to be a publisher and sell other author's books.
It has built-in WooCommerce capability and allows you to quickly and easily setup a fully customizable author store.
24. Bookshelf Theme
Staying in the category of authors that have large collections to display, the Bookshelf theme is yet again another great option. With multiple animation styles and color schemes that grab the eye of the user, Bookshelf is both a powerful and visually attractive WordPress author theme for book lovers everywhere.
With the ability to create author portals, online book courses and sell multiple products from an online store, Bookshelf really shines. It is perfect for any writer looking to build a more complex site while using this fun WordPress author theme.
25. Nozama Theme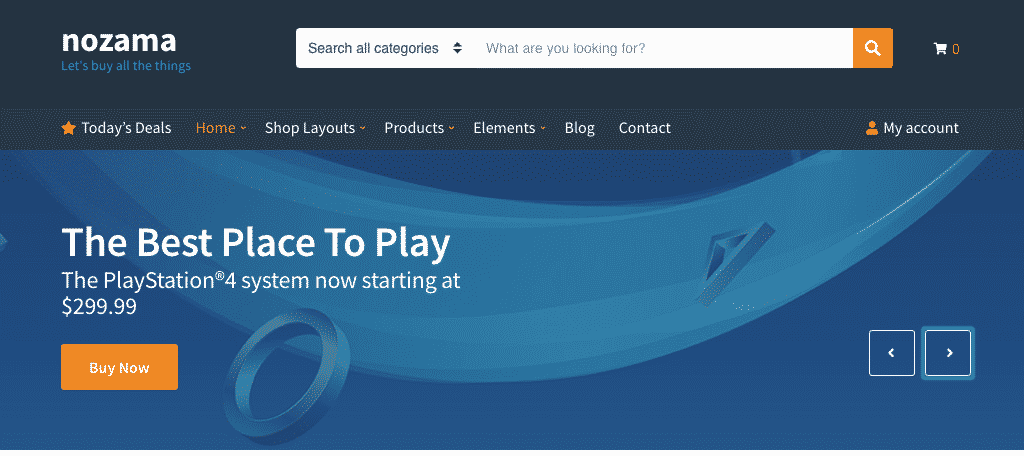 Inspired by Amazon, the Nozama theme is a very customizable WooCommerce theme that is ideal for building a WordPress author website. WooCommerce is built in, as are elements from the Elementor page builder.
Because there is a flexible layout and a storefront that is fully customizable, Nozama will give authors the ability to create a responsive, clean, fresh, mobile ready website to sell from.
26. Digital Pro Theme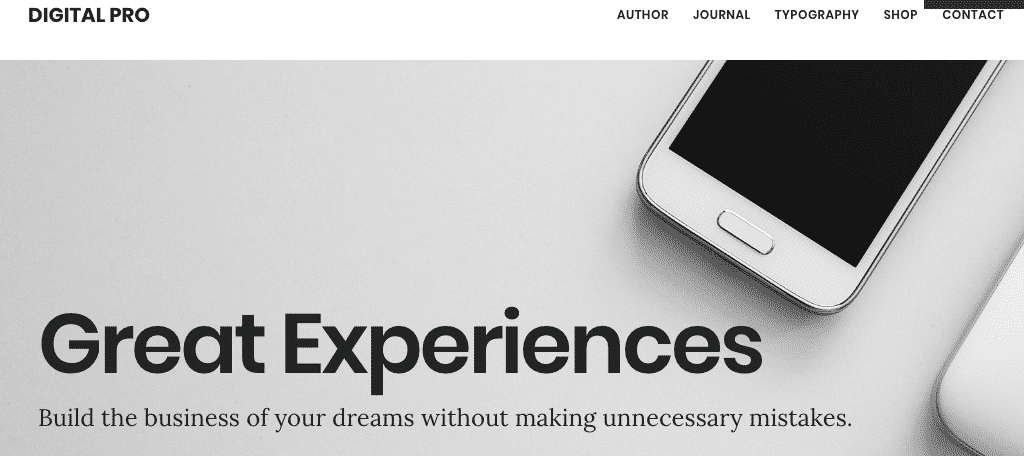 The Digital Pro theme is the choice for authors who are building their business around digital goods. Perfect for selling eBooks, Digital Pro comes complete with built-in eCommerce, tons of widget areas and a very customizable front page.
Authors looking to sell eBooks can use this theme to create and connect with their audience right away. This helps make Digital Pro an excellent WordPress theme for authors.
Pick the Right WordPress Theme for You
There are literally hundreds of WordPress themes for authors available on the market today. Narrowing them down can be difficult. I hope this article gave you the chance to look at and sample some of the best WordPress themes for authors that are out there today.
Check them out, find the one that is perfect for you and start building your WordPress author website now!