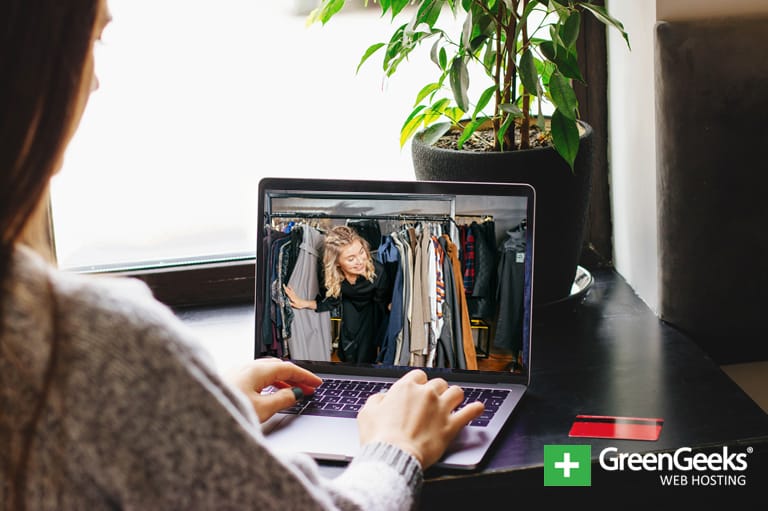 If you've always wanted to set up a clothing website, now is a great time to do it. We'll talk about using reviews to increase visibility and sales, and how to quickly build a professional-looking website.
Sure, you can sell clothes on eBay, Etsy, Poshmark, or Tradesy, but there are fees and complications around every corner. Set up your own clothing website to work and sell at your own pace, and stop paying go-betweens.
Online shopping websites for clothes can seem complicated and expensive, but we'll show you how to do it on a budget.
The Ingredients of a Successful Clothing Website
Inventory
You don't need to purchase a huge inventory to get started selling clothing online. A lot of people start with their own used apparel, or second-hand clothing bought from thrift or consignment shops and grow from there.
When you want to expand into selling new items, it isn't even necessary to invest in inventory and shipping.
Have you ever heard of dropshipping? As the retailer, you don't need to stock everything you sell. Dropshipping is when you take an order from your customer. Then, you send the order to the manufacturer or wholesaler, and they ship the product for you.
Your customer buys from you, but you never handle the physical product.
A Unique Perspective
Anyone can go about setting up online shopping to sell clothing. Whatever you can do to stand out from the crowd will work in your favor. Be creative with your presentation and website layout. Put your personality into the business, and your customers will come to see you as more of a trusted friend than a seller.
A Virtual Storefront
That's your website. While it may seem easy to set up an account at a prefab website factory, allow me to convince you why building your own website on a personal hosting account is better.
The first thing you should know is that those all-in-one website companies are more expensive than traditional website hosting. Sometimes much more expensive.
But maybe worse than that, they're limiting. You're limited by their website templates, by their platform, and some of them even dictate how you can collect money from your customers. So while they tout their convenience, it comes at a price.
So what's the alternative? Glad you asked!
How to Build a Clothing Site
First and most important point: you don't need to hire a developer or an experienced friend to build a website. You can do it yourself over the course of a weekend and end up with a site that can stand toe-to-toe with any out there.
It Starts With a Web Host and a Domain Name
The first thing you need is a home for your site. That's where GreenGeeks comes in. We not only provide the space for your site but expert help from friendly support staff as well. And we're called GreenGeeks because all the energy your website uses is offset by renewable sources.
Not just the energy your site uses, but three times the energy your site uses. If you want to make a difference, there isn't a greener option anywhere for your website. Not only that, as your business grows and your website needs to develop, we can grow with you. There's no better home for your site.
We'll even pay for your new domain name for the first year. If you need help choosing a domain name, there are plenty of name generators out there. My best bit of advice would be to come up with a lot of two-word names since you'll have a better chance of scoring a .com with a unique word pairing.
WordPress, The Keys to the Castle
The thing that's going to make your new website easy to build but also technologically advanced is WordPress. There are a lot of website frameworks or content management systems out there, but WordPress is the most popular. So, it has the largest ecosystem of themes and plugins, and those are the building blocks of your clothing website.
Choose a WordPress Theme
The theme is what controls the look of your site. Here are some clothing and fashion related themes to get you started.
LZ Fashion Ecommerce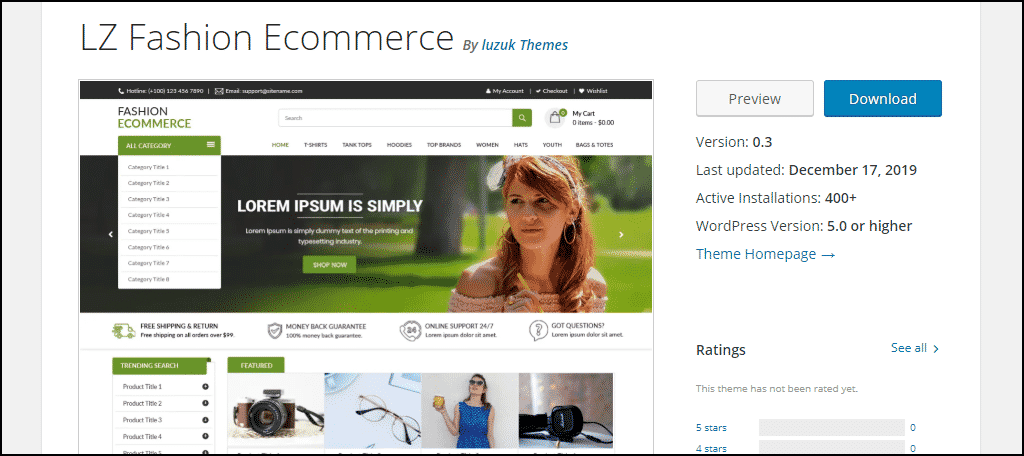 LZ Fashion Ecommerce is a theme designed to help you establish your online fashion store. Clothes, shoes, jewelry, accessories, and more are wrapped in a bold design that leaves potential customers with a favorable impression. The layout adapts to every size screen for a fully responsive fit.
NewStore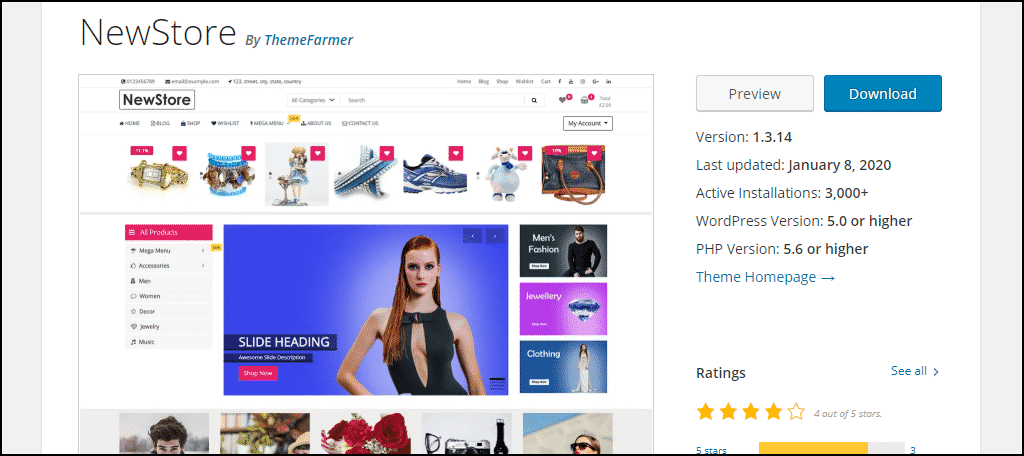 NewStore is designed to be used with WooCommerce (see the plugins section below) and is built with bootstrap, a modern, responsive framework. Suitable for any kind of store, it works well for clothing and fashion sales. It includes several demo site layouts that you can build from.
Shopical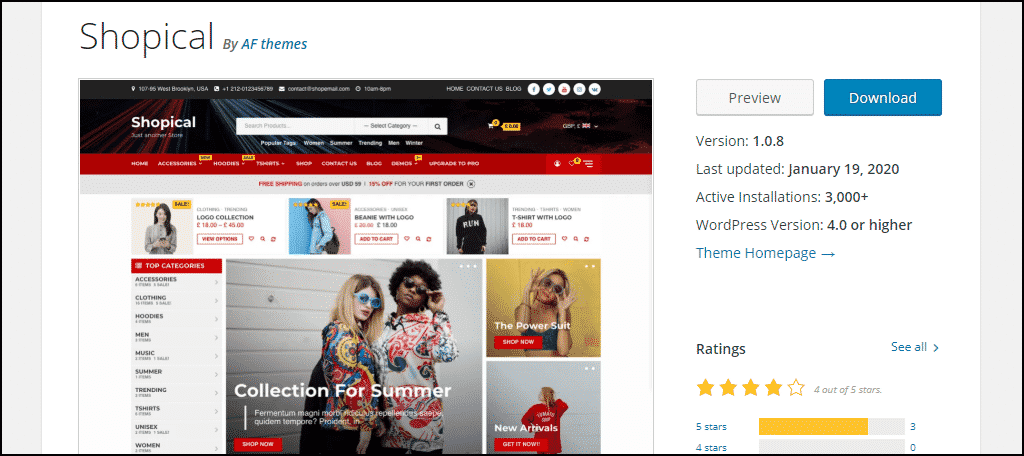 Shopical is powerful, flexible, and built to work with WooCommerce. An elegant design paired with exceptional functionality makes for a first-rate user experience. Live WordPress customizer options, widgets, and settings make Shopical flexible and easy to configure.
Shop Isle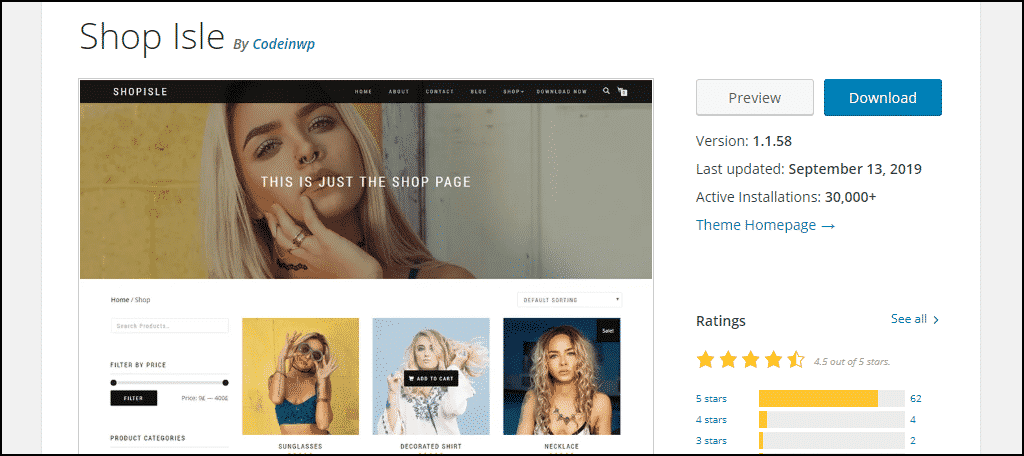 Shop Isle has an elegant, minimal style, perfect for a clothing and accessories site. Like some of our other suggested themes, it's also WooCommerce compatible and built with bootstrap.
Classy Lite
Classy Lite is a perfect platform to develop a beautiful fashion sales site. WordPress features include a multi-level menu, color schemes, Google fonts, custom backgrounds, sidebar, footer, custom widgets, and more. It also includes sliders and other popular e-commerce site elements.
WordPress Plugins for Your Clothing Website
The plugins are what makes WordPress such a flexible base for your website. We're going to spotlight a few here that will help make your website a success.
WooCommerce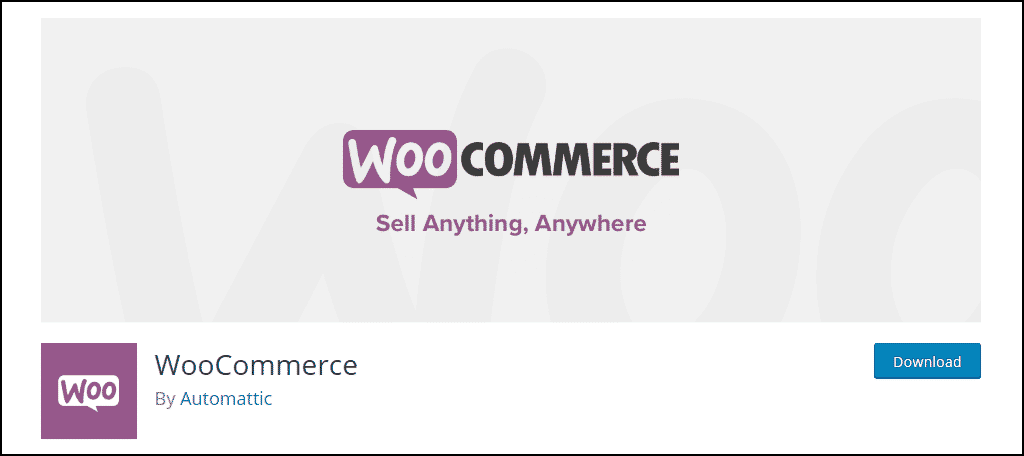 While there are a lot of things to consider when you start an online store using WordPress, one thing is sure: you're going to need WooCommerce. Product, cart, and checkout pages, secure credit card (and alternative) payments, shipping options, label printing, tax calculations – WooCommerce does it all, and it does it better than any other WordPress storefront plugin.
Booster for WooCommerce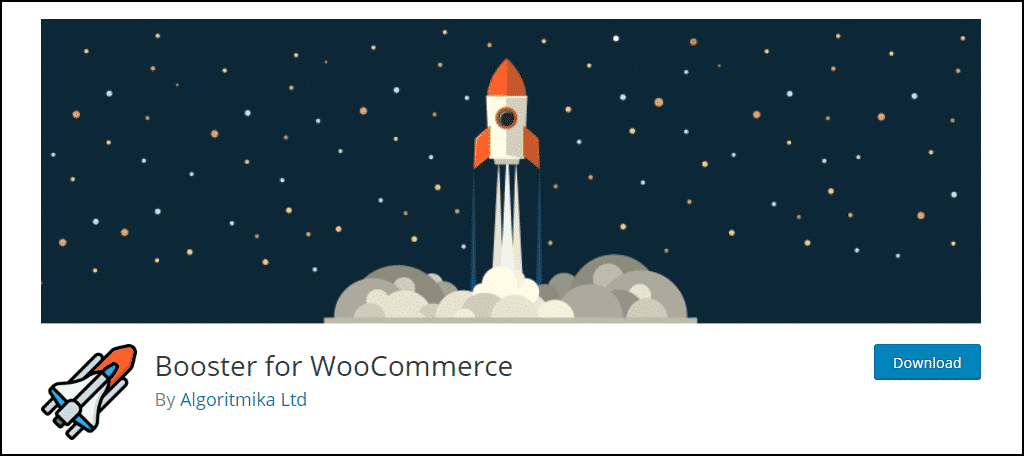 Since we're using WooCommerce, it only makes sense to add Booster for WooCommerce. It's one hundred modules in one plugin, Booster provides useful price and currency options. Including the ability to offer site members different pricing, let customers suggest prices, automatic currency exchange rates, and about a million other things.
Well, at least a hundred other things. 😉
Customer Reviews for WooCommerce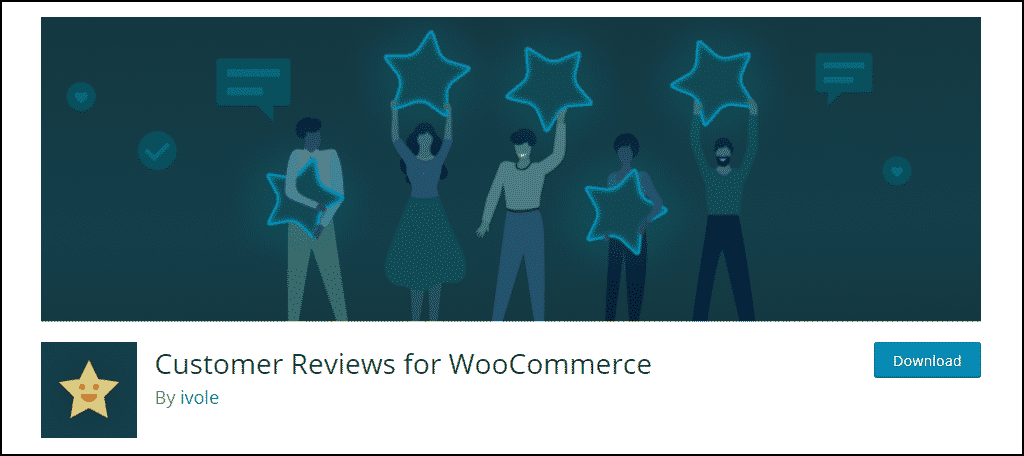 At the beginning of this article, I mentioned using reviews to increase visibility and sales, and Customer Reviews for WooCommerce is how to do it. The goal isn't to make a clothing review site, but to use reviews to bring in visitors (and customers).
Google reads star reviews of products, and you may have noticed that they will display those stars in some of their search results. Those stars increase the chances of someone clicking a link to your store when they search for a product they're interested in.
WooCommerce PayPal Checkout Payment Gateway
PayPal. Need I say more? If you run an online business, the ability to accept PayPal payments is a must. WooCommerce PayPal Checkout Payment Gateway makes it easy.
Enhanced Ecommerce Google Analytics Plugin for WooCommerce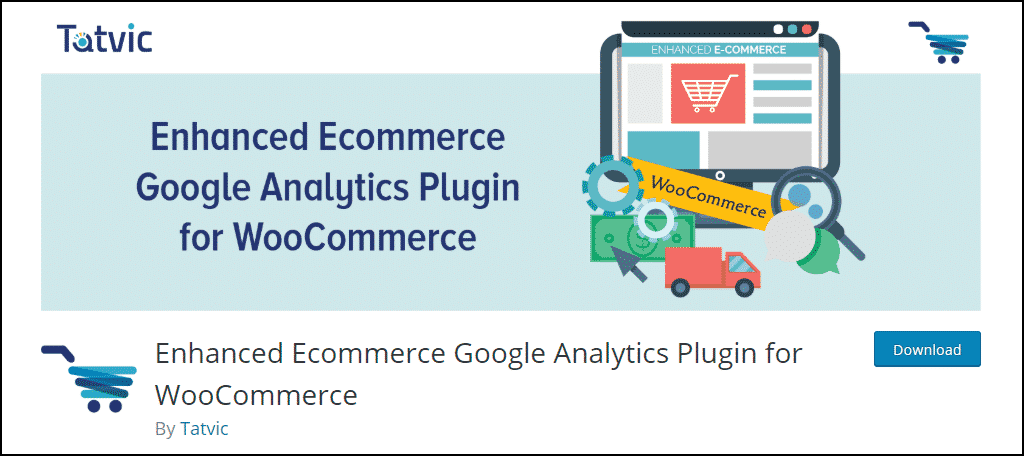 The Enhanced Ecommerce Google Analytics Plugin for WooCommerce – it's a mouthful, but it's an essential tool in making any online store as useful as possible. You can integrate with Google Analytics to track user behavior across your store.
When you know how people use your site, you can make better marketing and design decisions.
Let the World Know About Your New Apparel Site
Once you've built it, you have to get the word out. Here are some proven methods to make your site known.
Focus
Making use of all social media is essential when you're establishing a new business. But for a business that relies on images, like a clothing website, you may want to concentrate more on visual social media sites, like Instagram and Pinterest, and less on more text-y sites like Twitter.
Again, you want to have a presence on as many platforms as possible, but focus your efforts where you have the greatest potential return on your investment of time.
Speaking of Instagram and Pinterest
They will probably be your best venues for promoting an apparel site. If you're selling products that you have in inventory, take good, clear photographs that show off the products. If you're dropshipping or selling items you don't have in stock, use the best images you can find.
Try to engage your followers in your product ratings, since the more ratings you can get, the more impact they'll have in Google searches.
eBay, Etsy, and Other Clothing Sales Sites
While the goal here is to move away from third-party sales sites like these, keeping an account and listing one or two items can draw attention to your website. Make sure people who find you on other sites can follow a link to your online store.
Personality
When promoting your site or writing copy to describe products, bring your personality to the forefront. Give people a reason to follow what you do and keep coming back to your site, listings, or posts. The competition is stiff, so provide something unique.
Blog
You may already have a fashion blog, but if you don't, start one. You're using WordPress for your site, so blogging is built-in. When you post, don't merely make sales pitches. Tell a story about the product or your experience with it.
You can tell a story about being stuck in traffic as long as you work the product into it. Don't think of the blog and the shop as separate entities. They're two branches of the same tree.
What Can You Do With a Clothing Website?
Earn a living
Play your cards right, and it can happen. A little luck and a lot of work and your website can be your day job. Everyone needs clothes, so why not help fill the need and become your own boss in the process? If you can't quit your day job just yet, you can undoubtedly add to your income.
Serve a Community
For some people, walking into a store to shop for clothes can be an unpleasant experience. Anyone who doesn't fit into society's "ideal" boxes can probably tell you a story about how rude or judgmental the world can be.
If you can cater to a group that prefers to—or feels they have to—shop online, you can cultivate a loyal and dedicated customer base.
Clean Out Your Closet
If you're not interested in building a company or serving a societal niche, there's nothing wrong with using a clothing website for more modest goals. Like selling the clothes that you, your family and friends no longer need or use. Cleaning out your closet is as noble pursuit as any. Maybe more so.
The Emperor Needs New Clothes
There are a lot of handbags, shoes, and dress websites out there. Let's face it, there are a lot of clothing, cosmetics, and fashion sites of every kind. But there's still room for yours!
Your personality and unique spin on your products and presentation can give you a distinct advantage in a crowded marketplace. Whatever your reasons for creating a clothing website, today is a good day to get started.