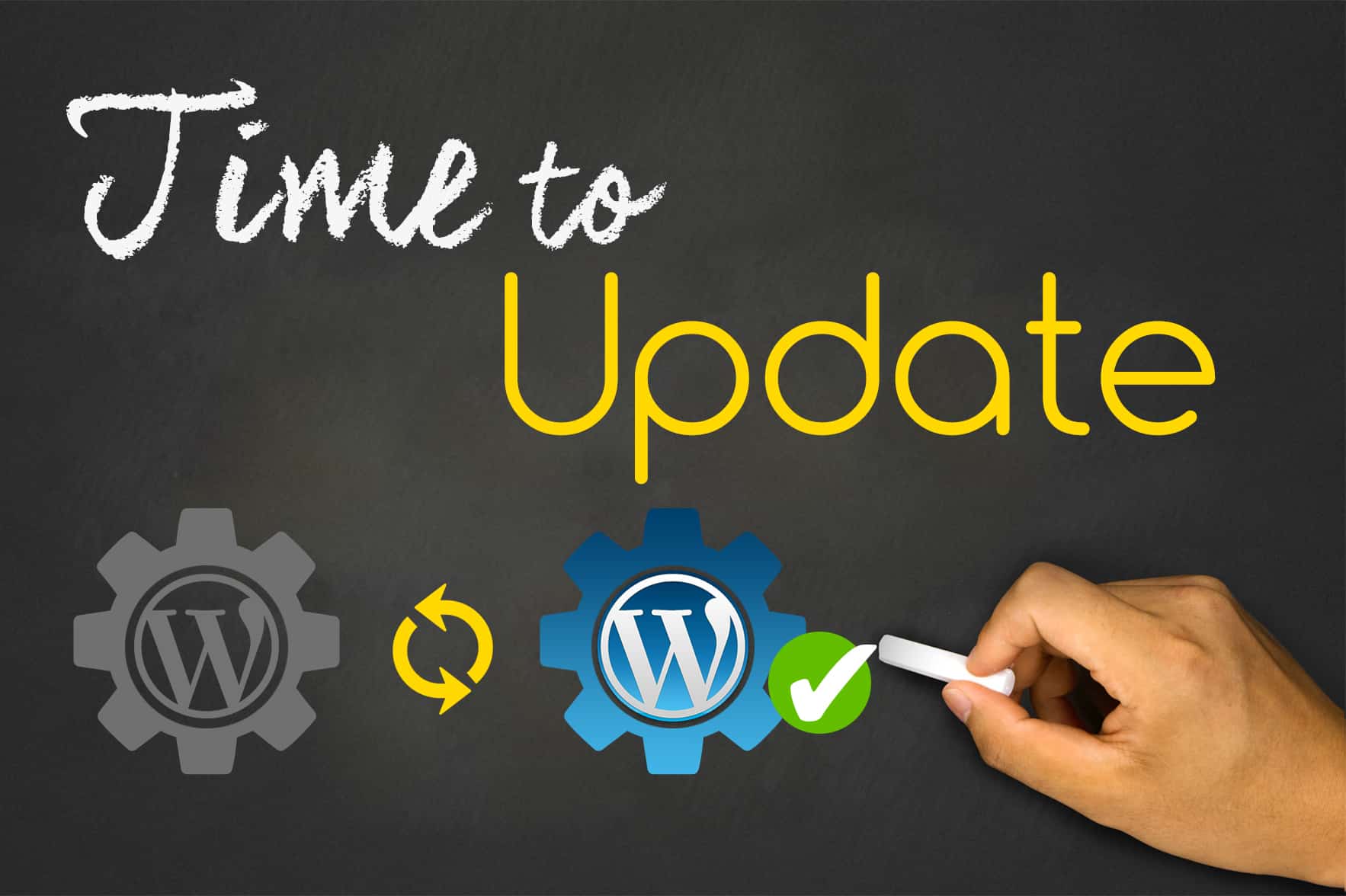 If you thought that WordPress was the ultimate content management system before, the newest release may be something to get excited about. Loaded with a menagerie of changes, updates and modifications, the popular CMS is going to enhance the experiences of millions. Although not all changes in WordPress 4.5 will be utilized by the masses, there are still several key points that you'll want to know about when developing your site.
1. Providing Inline Shortcuts for Content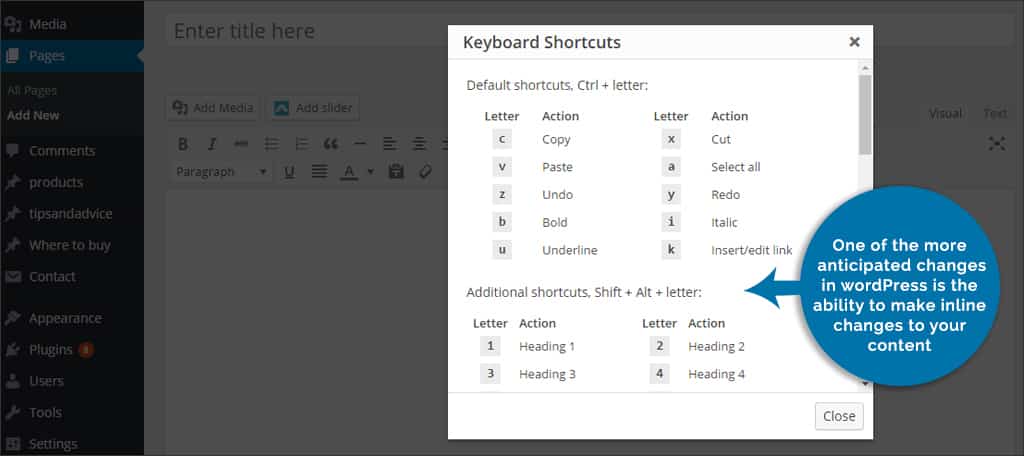 One of the more anticipated changes in WordPress is the ability to make inline changes to your content on the fly. It's a time saving modification that allows users to add things like links, bold and italics without clicking buttons or moving to the "Text" editor to make changes in code.
For example, you could add "**" before your text in order to make it bold. Inline shortcuts are designed to improve productivity. Although it may take a bit of time to get used to implementing inline shortcuts, it may be worth the effort in the long run.
2. Supporting Responsive Previews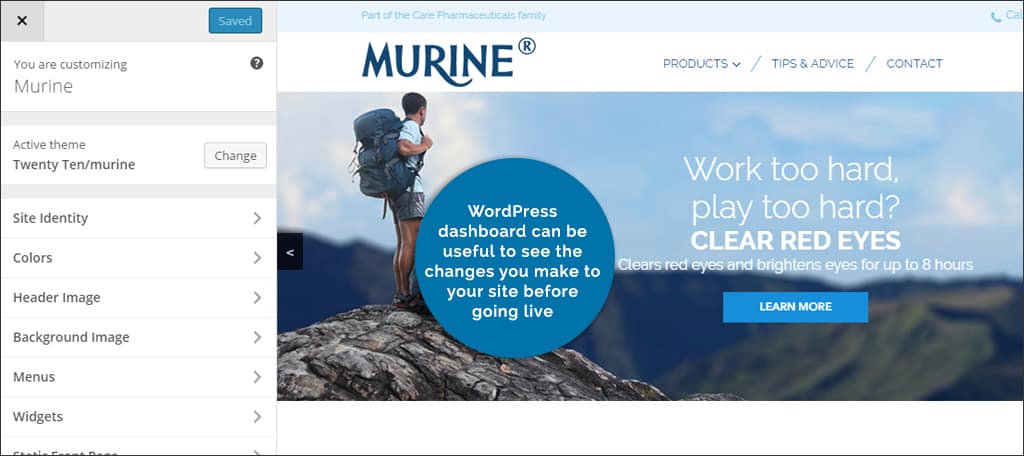 Previews in the "Customize" section of the WordPress dashboard can be useful to see the changes you make to your site before going live. In WordPress 4.5, you'll be able to preview these changes for different display resolutions. This means you can switch between desktop and mobile device views to see how your website looks on those platforms.
When you're optimizing your site for mobile technology, being able to see how it looks on those devices can help you make immediate changes. You want all of your users to have a good experience on your site, and responsive preview helps you achieve those goals.
3. Delivering Image Sizing Optimization
One of the more influential aspects to website speed and functionality is image optimization. In previous versions of WordPress, this optimization had been addressed. Viewers on mobile devices were able to see a smaller image on their devices without the same impact to site speed and functionality. In version 4.5 of WordPress, this quality can be achieved while reducing the size even further by up to 50 percent. This means that your images will be even better on smaller displays while reducing the impact to system resources.
4. Support for Theme Logos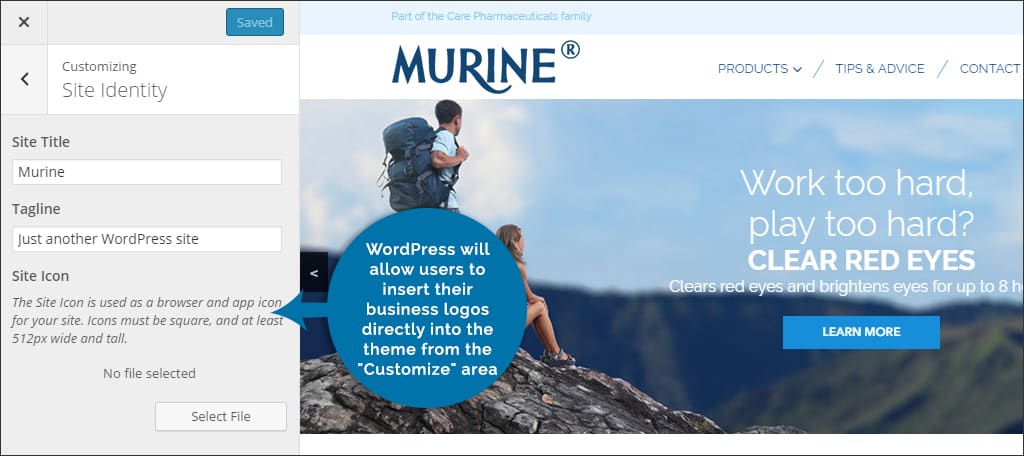 Not every theme supports the use of logos in the "Customize" area of the WordPress dashboard. Version 4.5 integrates that capability within the core of the system. Instead of using the options or settings feature for the theme or installing special plugins, WordPress will allow users to insert their business logos directly into the theme from the "Customize" area. This could save time and help streamline the development of the site while adding your brand.
5. Improvements to Comment Moderation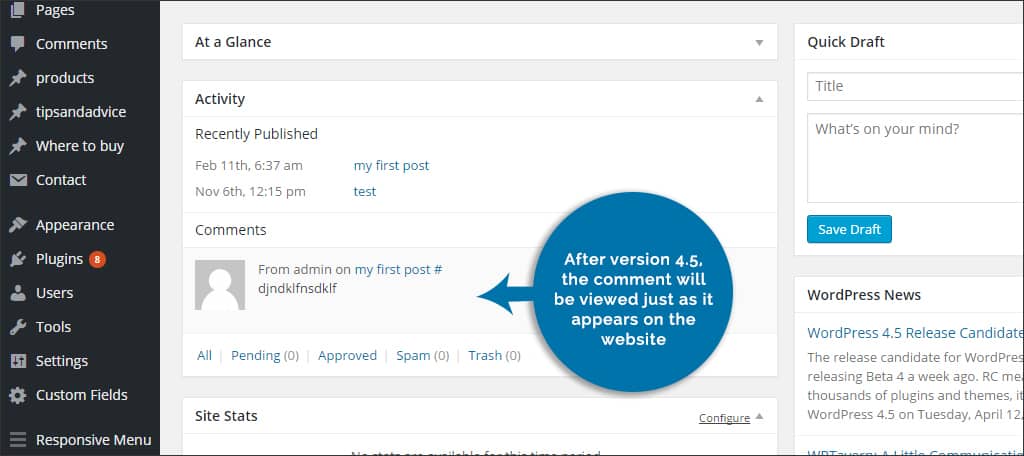 Before, users were not able to see how comments appeared on the website without visiting the post and pages themselves. In WordPress 4.5, moderators are now able to see how the comment appears from the dashboard. For example, previous versions of WordPress would show the HTML coding related to links, italics, bold and other text formats.
This could be intimidating to sift through, especially if you don't have experience in coding. After version 4.5, the comment will be viewed just as it appears on the website. A quick glance will allow you to determine if you want to allow the comment without trying to figure out what someone is trying to write.
6. Allowing Users to Login with Email or Usernames
In today's world of username and passwords for multitudes of websites, it can be easy to forget login information. For sites that are incredibly popular, coming up with a unique and memorable username can be very difficult. WordPress will incorporate a login platform that will allow usernames or email addresses linked to the accounts. This makes it easier for visitors and staff to log into the system without fear of losing their credentials.
WordPress holds a very large market-share of CMS platforms on the Internet. Between regular updates to the core application and an ever-growing database of plugins and features, virtually anyone can build the perfect site for any reason. Business websites, personal blogs, eCommerce stores and more drive developers to continue creating a powerful online system that is user friendly. Create the perfect site regardless of your needs with WordPress. You may discover new ways of sharing information that you never thought of before.
Do you plan on taking advantage of these newest features? What would you like to see integrated into the core make-up of WordPress in the future?