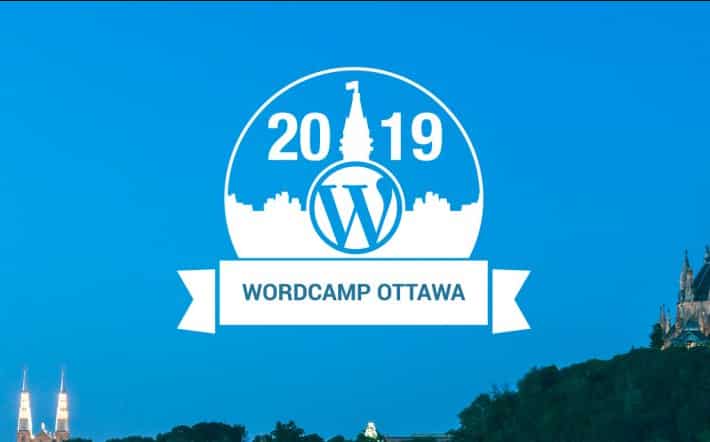 Ottawa. Capital of the True North, strong, and free. Epicentre of the Canadian federal government, and derived from the Algonquin word "adawe", meaning trade – defining it as an important business hub. As of Friday, July 12th, it's also home of WordCamp Ottawa 2019 at Carleton University.
Having gone to WordCamps before, the weekends all start the same. You wake up early in the morning, do some last-minute packing, then step out to take in the crisp morning air – the sun on the cusp of rising.
You head to the airport appreciating the tranquility as the city fits in its last hours of much-needed sleep, check-in, and board your first plane. This time, we're going to Ottawa Macdonald-Cartier International Airport.
At least for me, no matter what, this view never gets old:
Arriving in Ottawa
Getting to this WordCamp was unusually tense this time around. This is mainly due to an unforeseen shipping delay only rectified the night before. It would have caused us to receive our free swag on Monday the 15th, well after the camp was done.
We wouldn't have wanted to show up empty-handed.  As everyone who's attended a conference knows, the hallmarks consist of the people you meet, the friends you make, the knowledge you absorb, and the free stuff you collect along the way!
Luckily for me, I was backed by a reliable team. And knowing they were on it, I knew everything was going to be OK.
So it was wheels-down at 4:04PM. A quick stretch, grab the bags, and take the shuttle to the hotel. As the bus pulled in, 2 delivery men from a popular 3-letter courier company were walking out with an empty dolly.
Perfect timing!
The Pre-Camp
My mom once told me a long time ago, as I video-called her after a transcontinental flight, "You look haggard." Inspiring words, but so I was.
Crossing the country brings a few hours time jump. However, at this point with minimal sleep and excitement for the weekend to come, I was already committed to linking up with some old friends I met on my trek to Calgary (who happen to be organizers for this camp too).
This also includes familiar faces I've seen traveling the North American circuit. It was a great opportunity to meet those I'd be working with, and those I'd be getting to know throughout the weekend.
Day 1
The first day brings us to the venue itself. Richcraft Hall at Carleton University, Ottawa. A large Urban campus consisting of 150 acres of higher education.
A beautiful campus, on a beautiful day, Richcraft Hall used to be called "The River Building." This was due to the fact it's right along the Rideau River, which can be accessed through its rear doors.
The interior of the building itself even had a living wall. This beautiful construct helps create a fresh, and relaxed atmosphere grounded to nature. As a green energy provider, details like this are always valued.
After countless minutes of meticulous planning, and setup, we were ready to begin the camp!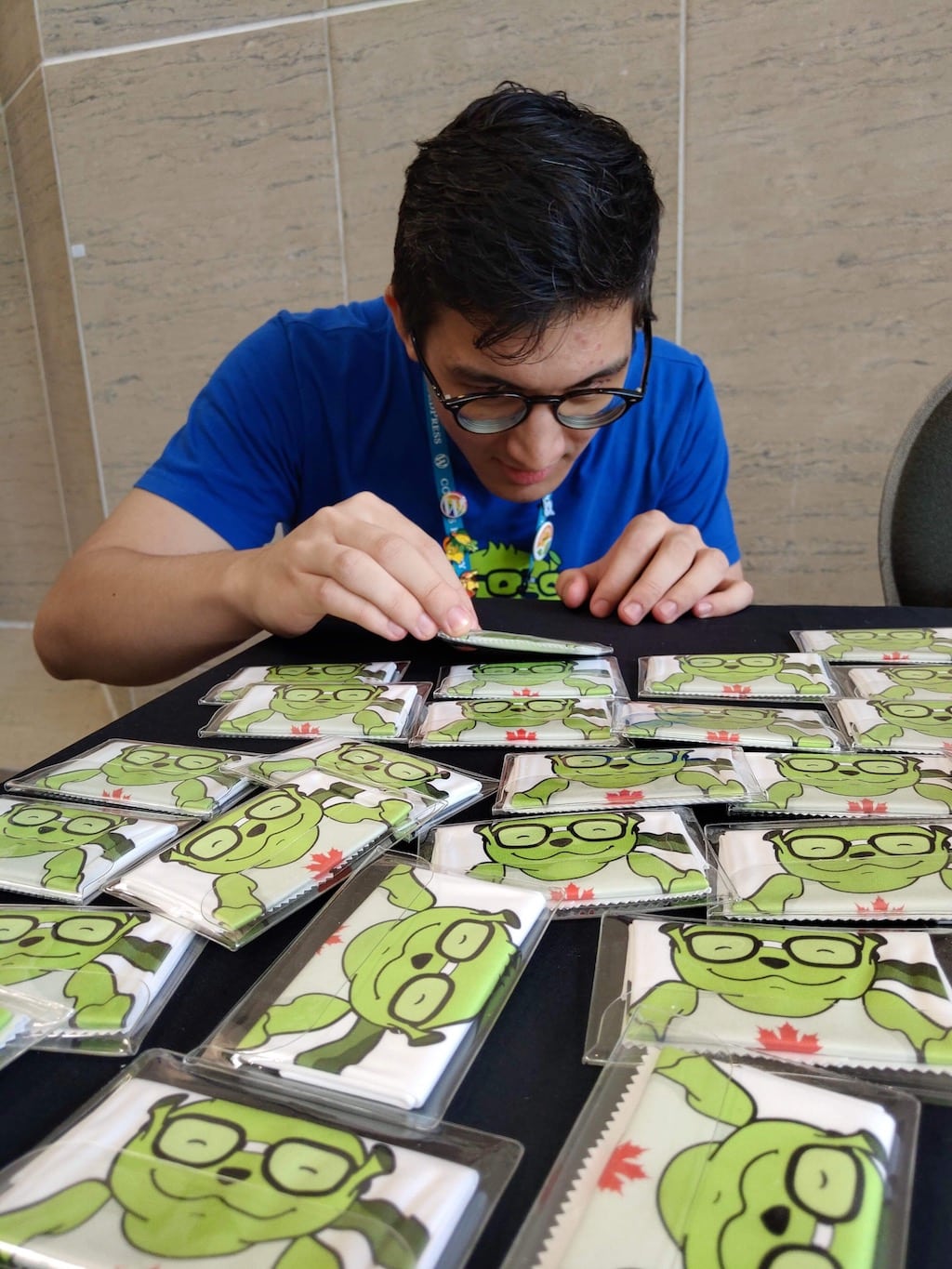 And we're complete and ready to go!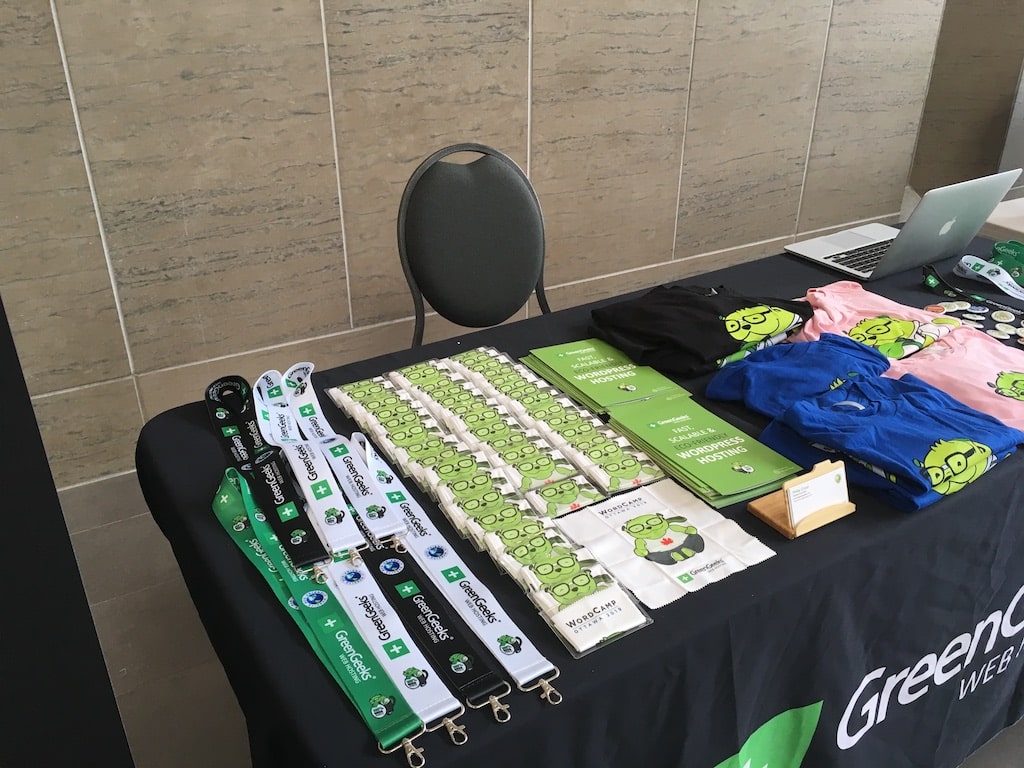 The first day was fantastic! One of my favorite activities at WordCamp has always been meeting the community. Learning about everyone's background, what brought them here, and what do they like to do on their time off.
It's also great seeing familiar faces – it really emphasizes that connection between all camps, with people from all parts of the country, and the world, being able to participate in local, and larger camps alike.
Of course, it's also great meeting those you've worked with, solely online, and putting a face to the name.
The Aftermath
The after-party for this WordCamp took place at Boston Pizza on W. Hunt Club Road in Nepean, ON. It was great to decompress after a long day. However, patio time was cut short by a surprise thunderstorm, forcing everyone back inside.
Afterward, we decided to go to downtown to enjoy some board games at "The Loft Board Game Lounge." The game of the night was "Pandemic: The Cure."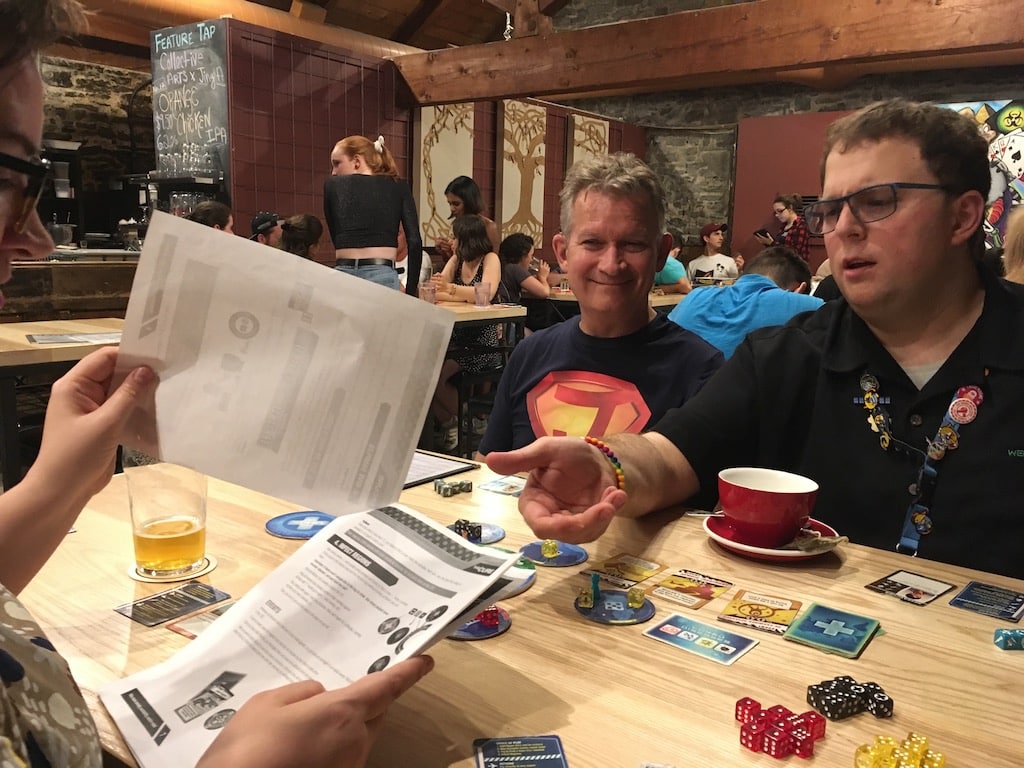 Sure enough, after a few (generously speaking) mulligans, we were well on our way into controlling the infection. Do always remember to wash your hands.
That sign is not just for employees only!
Day 2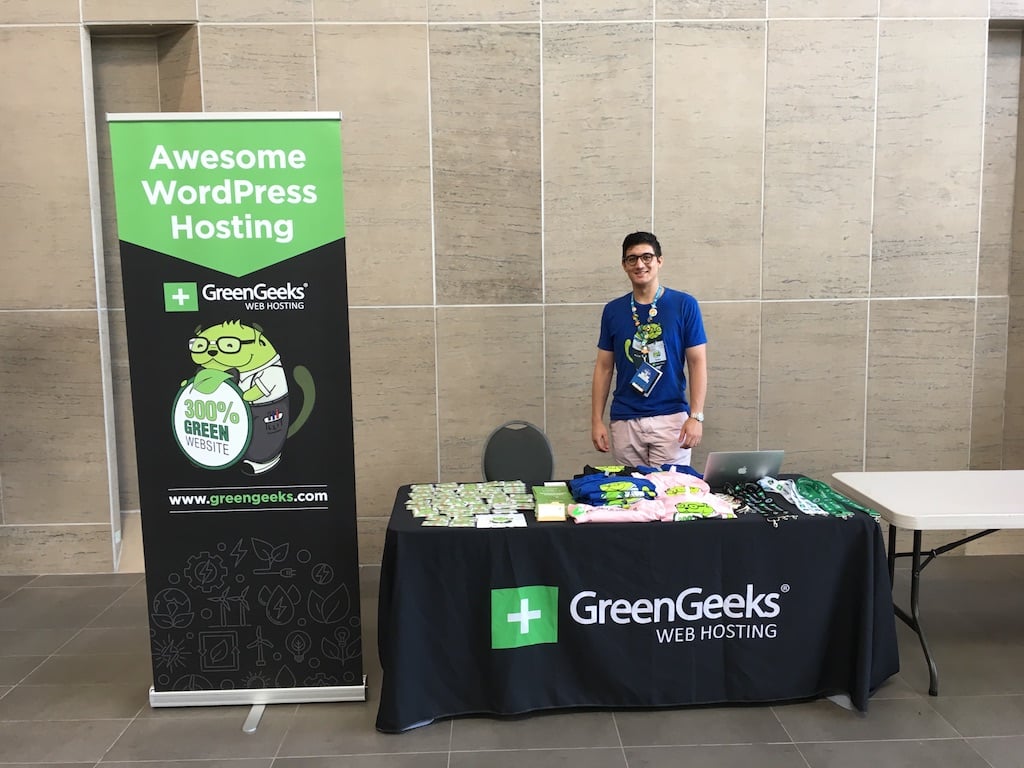 The second day was more relaxed. As everyone trickles in from a long night, I decided to check out the building some more.
This piece stood beside our booth the entire time, though I couldn't find the backstory. From what I understand, it's simply called "Inclusivity", oak-pine ash 16' by artist David Fels.
Day 2, for the most part, was the same. People flowing through, checking out their favorite speakers, and taking any last-minute T-shirts before they disappeared for good.
Toward the end, it was time to wrap up. Many people were already making their way home preparing for a new week.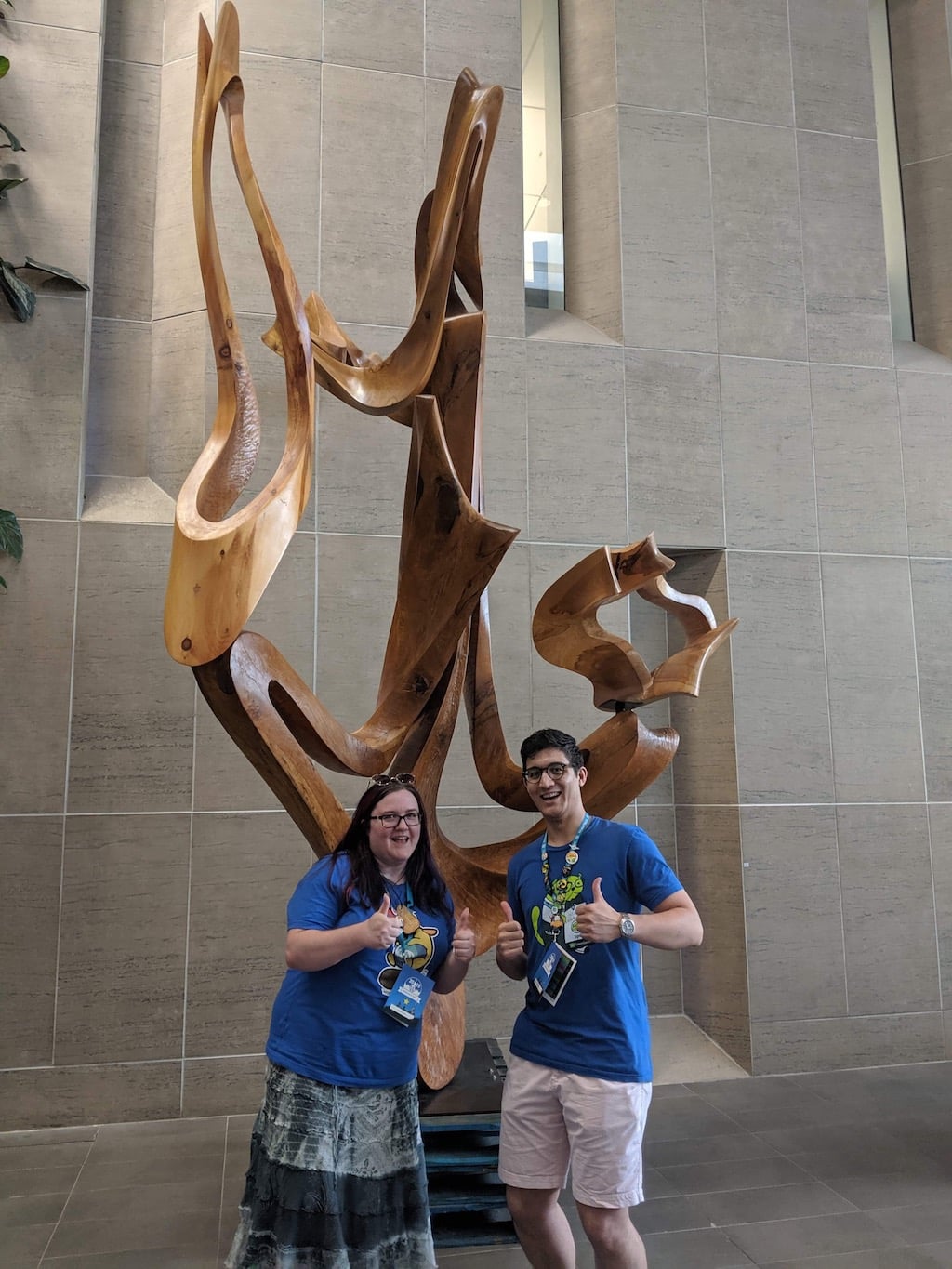 Final Thoughts
Time flies when you're having fun. WC Ottawa 2019 is no exception. I much enjoyed the city and company that made it an inclusive experience.
The attendees who come to participate, learn, and ensure the future growth of WordPress, and its community, and the speakers who share their knowledge to educate a new generation of professionals, and keep those who are already in the business, up-to-date.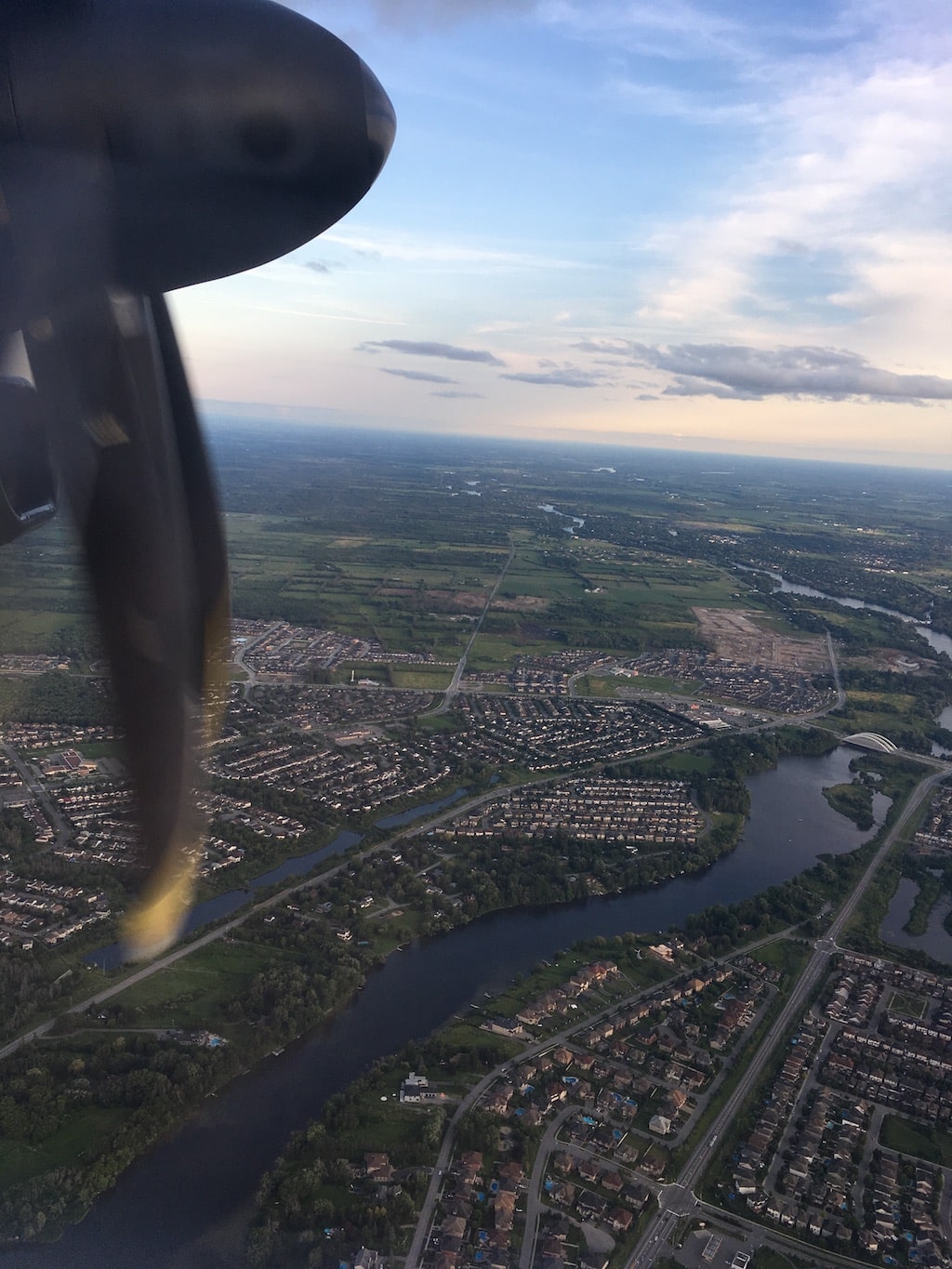 However, a lot of the credit belongs to the dedicated team of organizers who make these camps a possibility. They arrange the venues, manage the budget, handle the logistics, and ensure a positive experience for each and every person there.
Their hard work is valued, and it's one of the reasons I look forward to attending the next camp.