In 1875, Fort Calgary was established along the junction of the Bow and Elbow rivers. It was a garrison and symbol of the growing reach of Federal Law Enforcement in Canada. This weekend, it served as the location for the 7th anniversary of WordCamp Calgary!
Zero Day
Our adventure begins May 9th by the end of the Solar Canada conference to carry the torch on renewable-energy based web hosting to WordCamp YYC.
We start at the Suncor Energy Centre. It's an ambitious business project in the heart of downtown Calgary and home to a variety of local energy concerns. It was also the pick-up location of our signature swag.
With a few minutes to spare post check-in and the swag safely stowed, there was some wandering to be done. With little time to spare, yet so much to see, one sculpture by Jaume Plensa outside the Bow Building had us turning our heads.
Afterwards, we were off to meet our gracious hosts at Cibo Calgary on 17th Avenue. Good pizza with better company, it was a wonderful opportunity to meet those making this weekend happen.
The Camp
WordCamp in Calgary this year was extra special. While it's always a pleasure meeting new people, we've had the joy of meeting quite a few of our existing clients at this event.
Despite being a digital company, we value the opportunity to connect with our customers face-to-face.
After setting up our table, we engaged with the incredible community.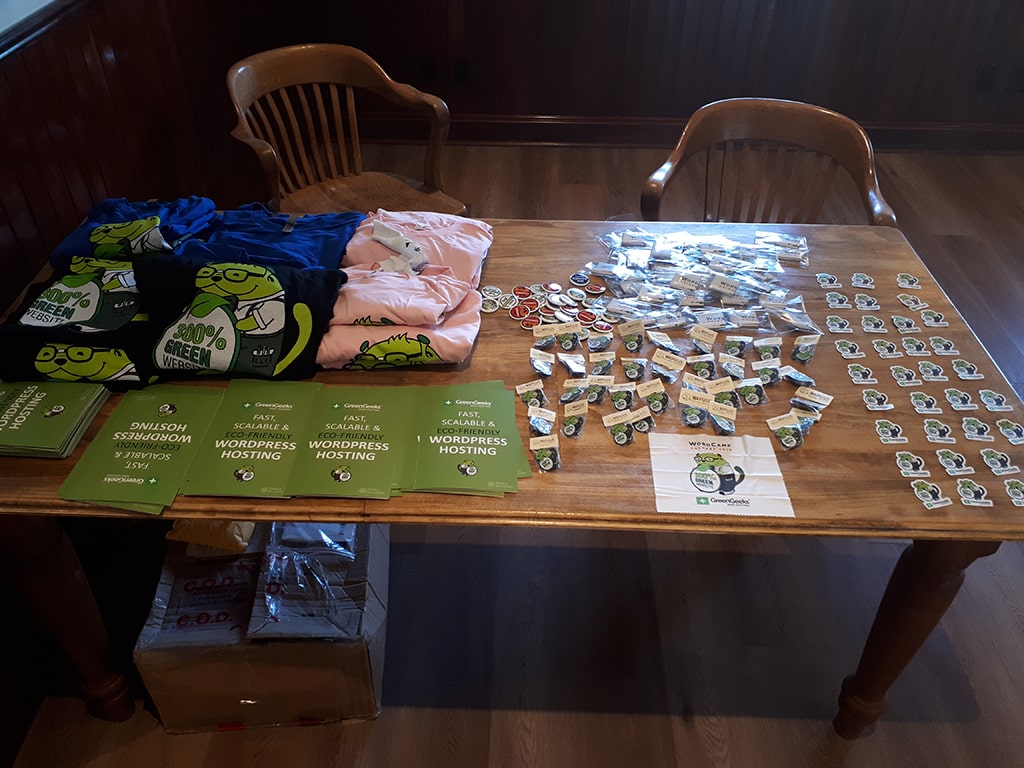 Whether it's WordCamp US or WordCamp Calgary, the organizers, speakers, attendees, caterers and venue staff complete the experience. For those just starting out, it's a wealth of information. And for those seasoned professionals, it's a place to connect with peers.
No matter what level you're at, there's likely a camp near you with like-minded individuals committed to helping the community grow.