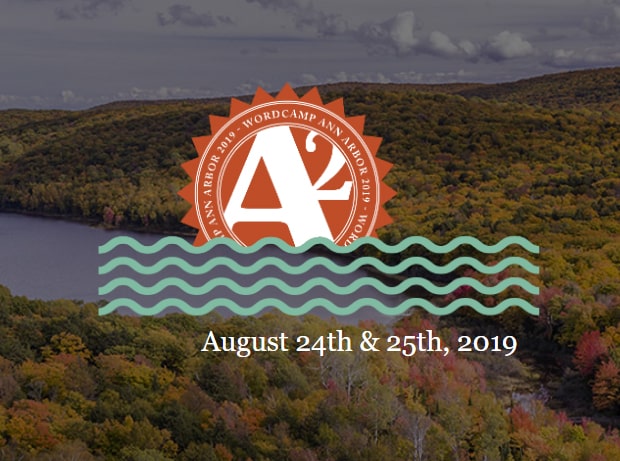 This year, WordCamp Ann Arbor runs August 24th and the 25th. You can find it at the University of Michigan Rackham Graduate Building in downtown Ann Arbor. And GreenGeeks will be there in person as Patrick Henderson will be available to hand out some swag!
It's sure to be a grand event as the organizers were able to cram an incredible WordPress experience within a two-day window. So whether you're into business, developing, design or eCommerce, you can easily find something that will take your experience to greater levels.
What to Expect at WordCamp Ann Arbor 2019
I am quite impressed with the sheer number of sessions that are going on throughout the weekend. In fact, there are quite a few that I would love to attend.
This year, you can find talks like:
Personally, I would love to attend at least two of the talks I mentioned above at WordCamp Ann Arbor 2019. And that's not including all of the other awesome sessions that piqued my interest.
Fun Facts About Ann Arbor
Ann Arbor is among those places I would love to visit. It is a beautiful city with a lot of things to do. So while you're attending WordCamp Ann Arbor, keep in mind that:
Many people refer to the location as "Tree Town." This is because Ann Arbor is home to 1.45 million trees. That, alone, is why I would want to visit!
According to the Environmental Protection Agency, Ann Arbor is in the top 20 cities in the United States for waste reduction. The city is a pioneer in recycling.
Since I'm on the topic of being "green," Ann Arbor also hosts about 158 parks around the city. In fact, do a Google Image search for parks in Ann Arbor. There are some amazing photos to be had in this incredible locale.
So, rent a boat and do some relaxing floats down the Huron River or take in some nature at any one of the many parks while at WordCamp Ann Arbor. It's among some of the most beautiful areas of Michigan.
Breathe it in before you leave.
We'll Be There Soon!
Aside from the highly informative talks going on at WordCamp Ann Arbor 2019, don't forget to stop by and speak with Patrick. He'll be there on behalf of GreenGeeks handing out some goodies that you'll want to take home.
Thank you to all of those who make these WordCamps happen. The sponsors, volunteers, organizers and attendees for WordPress are who make this such an incredible community.
Have a great weekend, all!