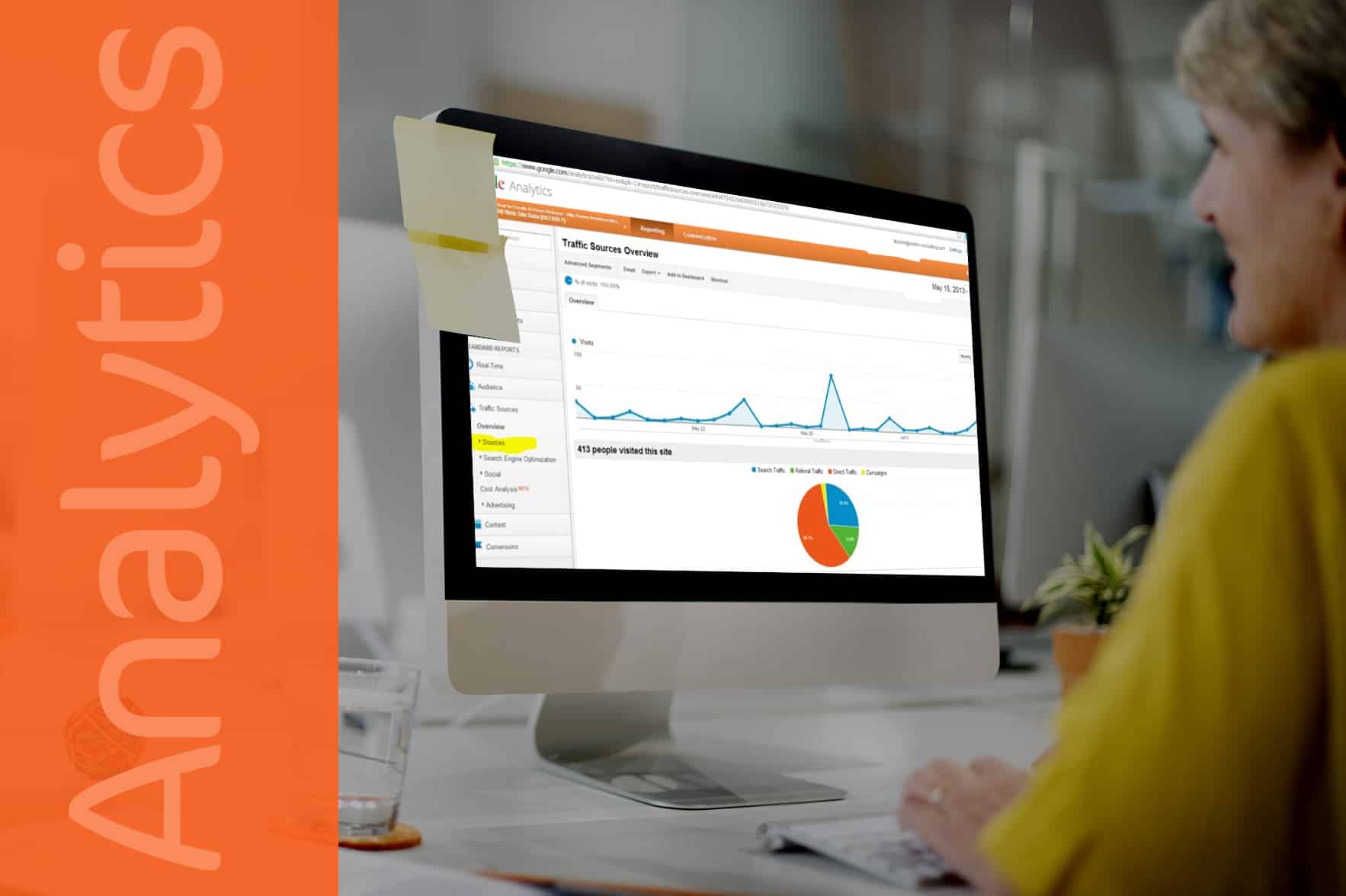 When it comes to developing virtually any website, data about your visitors can be very beneficial. Understanding your target audience will help you determine everything from content to marketing strategies.
Google Analytics is one of the most popular platforms to deliver this information. As it is a free online application, you really have nothing to lose and so much to gain.
Why You Should Want Google Analytics
Google Analytics has a wide range of metrics that are tracked in real-time. This means you can see how visitors are behaving on your site at this very moment.
When you install Google Analytics for WordPress, this information can be directly added to your WordPress dashboard with the right plugin. Below are just some of the features offered by this tool.
Pageviews
This metric shows the number of times visitors have viewed your webpages. It can also be broken down to show you exactly what posts are the most popular.
Session Duration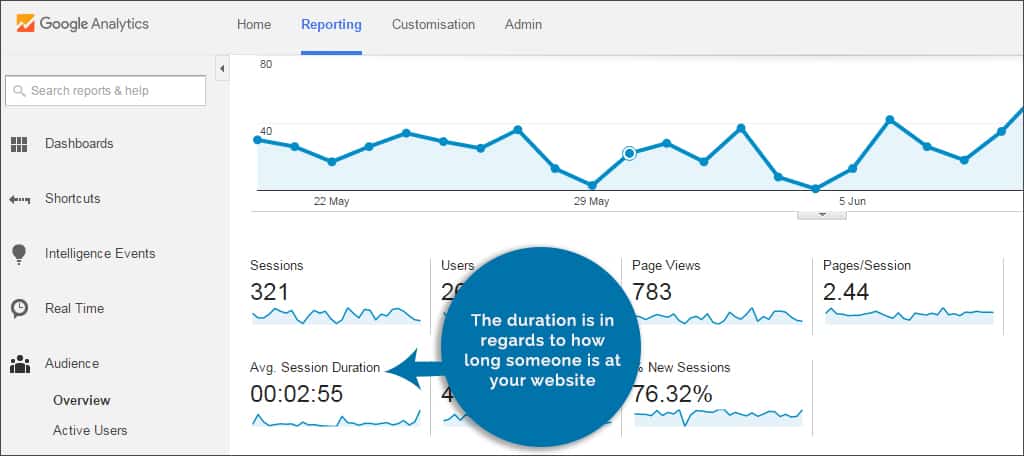 The duration is in regards to how long someone is at your website. This is another metric that can be broken down to see how long people are viewing specific posts you create.
Bounce Rate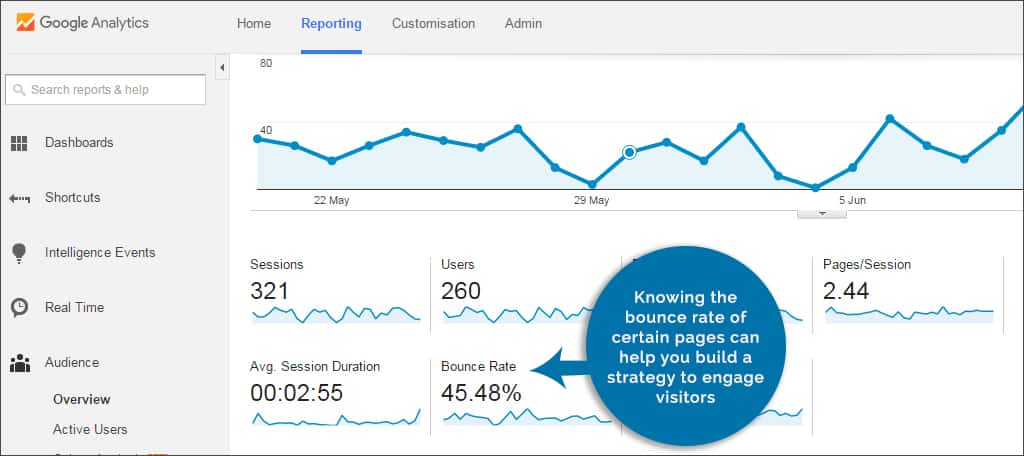 Knowing the bounce rate of certain pages can help you build a strategy to engage visitors before they hit the back button on browsers.
Pages Per Session
The number of pages per visitor session can help you determine if people are exploring your site or if you need internal links to more of your content.
Social Overview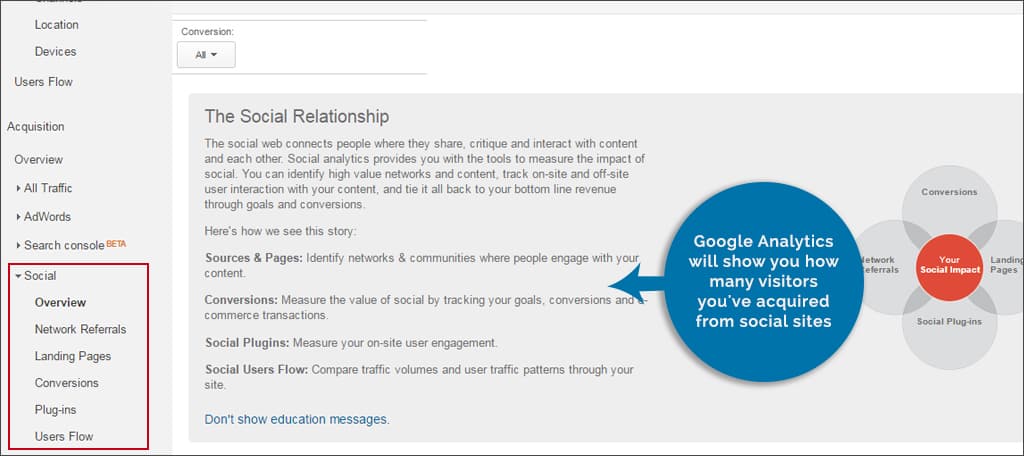 If you run social marketing campaigns or share new posts from WordPress on sites like Facebook and Twitter, Google Analytics will show you how many visitors you've acquired from those sites.
Benchmarking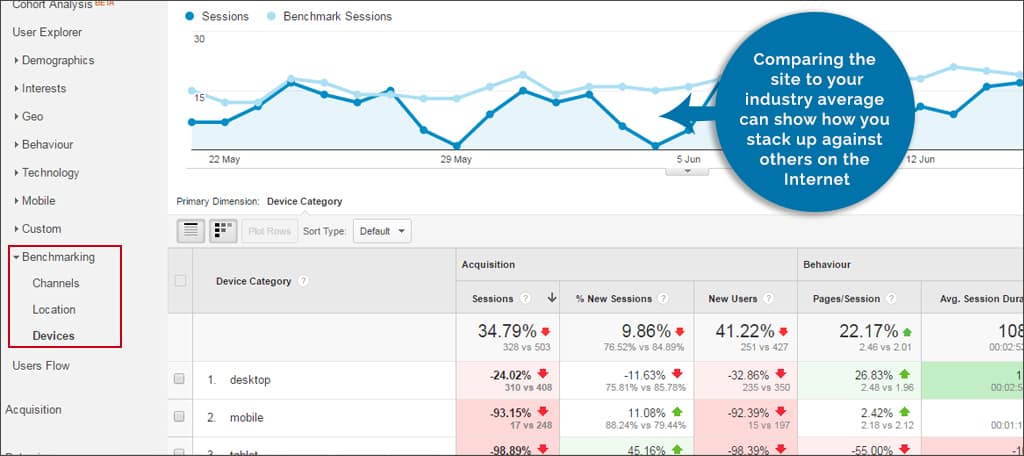 Comparing the site to your industry average can show how you stack up against others on the Internet. This includes everything from direct visitors to paid search campaigns.
Adwords Campaigns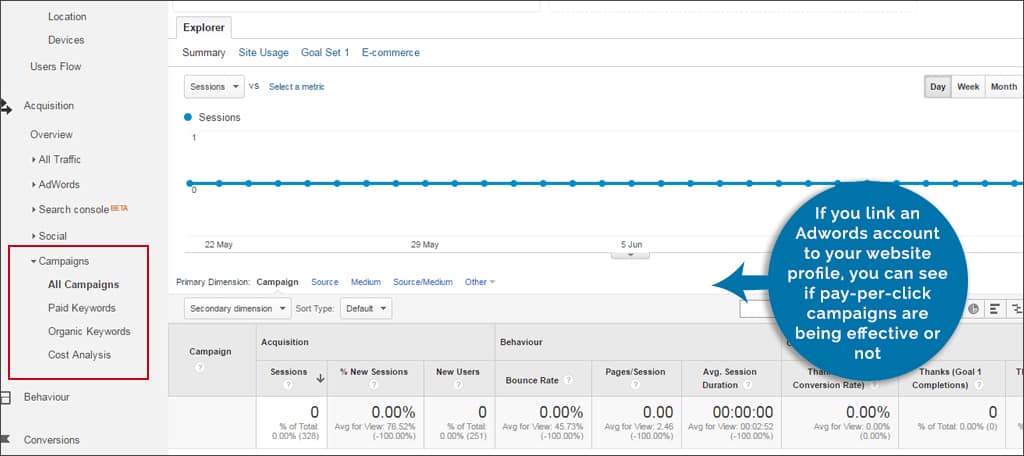 If you link an Adwords account to your website profile, you can see if pay-per-click campaigns are being effective or not. This could help you save a lot of money in lost marketing budgets.
How to Use Google Analytics for WordPress
Using Google Analytics is quite simple. The setup is free and you can get started tracking visitors right away.
Once the account is set up and the proper plugins installed, you can access some of your website's vital information from Analytics through the WordPress dashboard.
Below is how you accomplish all of this:
1.  Set up a Google Analytics account
Go to https://analytics.google.com and authorize your site. You may have to visit https://www.google.com/webmasters/tools/ in order to add the website to your account. Once it is verified, you'll be able to connect Analytics.
2.  Getting the Tracking ID
Any website you add to Google Analytics will show its tracking ID number next to its name. Get this number from the "All Accounts" section of Analytics.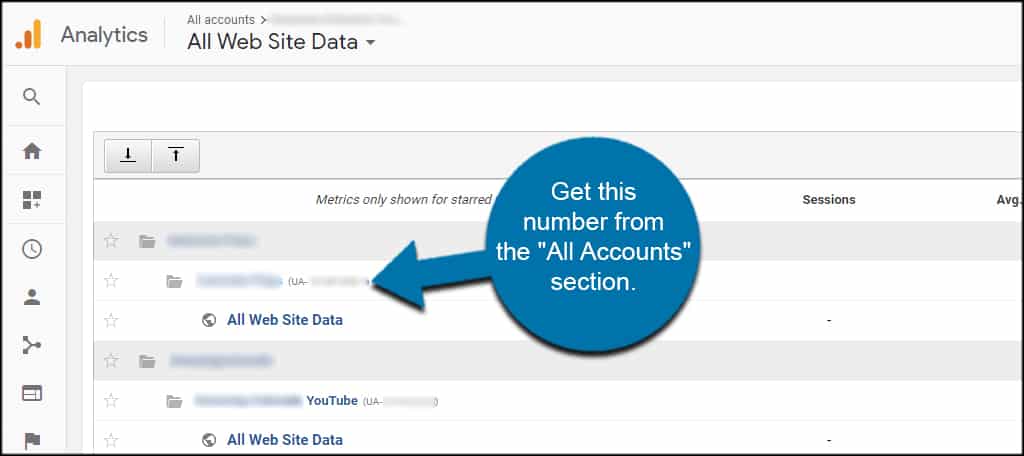 3.  Google Analytics for WordPress Plugin
From the WordPress dashboard, click on "Plugins" along the left. In the next screen, click the "Add New" button at the top. Once the plugin screen loads, enter "Google Analytics" into the search bar at the right and hit enter on your keyboard.
You'll see a long list of plugins available. Find one that works best for you, install and activate it. Some of the easiest to use include:
4.  Putting in the Tracking ID
Regardless of the plugin you choose, there should be a setting where you input the "UA Tracking ID." It is here where you copy the UA- number from your website in Analytics.
Once the tracking ID has been put in, your WordPress site will begin recording each session from visitors. Depending on the plugin, you might also be able to see the number of visitors in real-time within the WordPress dashboard.
Know Your Audience
Google Analytics can be a profound way to scrutinize how people access your site. Whether you're tracking specific locations around the world or simply want to know what content visitors find the most important, this tool is worth the time vested.
Get more from your site by understanding your target audience.
What kinds of tracking data is the most important to you? What posts have you created that turned out to be more popular than you thought?