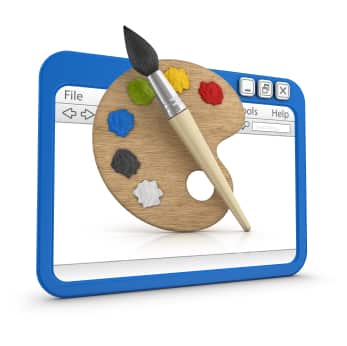 We're always looking for ways to make our customers lives easier. We were one of the first hosting companies to offer free site migration for customers who transferred to us from other providers and it was received with much appreciation from our customers. It's a no hands approach to getting set up with us. For our new customers, we've always offered easy to use free website builders to build great websites but is a more hands on approach. So we got to thinking how we could make it easy for our new customers to sign up and get something valuable up and running so they can go back to doing business…
Introducing the Starter Site feature.
Here's what we'll do for customers when they opt to use the Starter Site feature:
We'll build a 1-page website that includes basic information such as their logo, hours of operation, contact information, map and description of their services.
We'll manually create up to 5 e-mail addresses for them and provide assistance to setup their favorite e-mail clients.
We'll register a free domain name for them
We'll manually submit their website to Google, Yahoo and Bing.

The idea here is that we'll help the customer get their online presence created in well under an hour with absolutely no leg work on the customers part taking the frustration out of a process that a new customer would have never experienced. After they are set up, they are free to either continue to use the functional 1-pager we've created for them, build a website using our free site builders or hiring a web design firm to create a full blown website.
Our competitors charge up to $50 dollars for this service, but at GreenGeeks we hate being wasteful and a non-functional under construction page is a total waste of space. Besides according to Google, 97% of internet users search for local businesses online and Mobile Marketer claims that 70% of online searches lead to action within one month. Not having a functional website is just plain silly!
Learn more about our Starter Site feature and how your business can get its own website up and running in minutes.