GreenGeeks joins the American Lung Association in the fight for cleaner air.
Santa Monica, CA. October 28, 2009 – GreenGeeks LLC (http://www.greengeeks.com) announced today that they are sponsoring the American Lung Association's Fight For Air Climb at the Aon Center in downtown Los Angeles.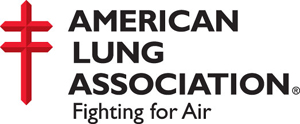 The Fight For Air Climb will be held on Saturday April 24, 2010 to celebrate the 40th Anniversary of Earth Day.
"We are all very excited to be part of the American Lung Association's event and we're proud to be working with our community toward the goal of being able to have cleaner air for our families," says Trey Gardner CEO of GreenGeeks.
"I know first hand how harmful the air quality in Los Angeles can be as I have suffered from allergies all my life and I am looking forward to fighting back with the American Lung Association to decreasing the number of days where the city's air quality is harmful to all of us in the area." added Trey.
If you would like to attend the event and climb the stairs to the top of the Aon Center, registration starts at 8am PST at the event site which is located at 707 Wilshire Blvd. Los Angeles, CA 90017 and the climbers start up the stairs at 9am PST.
Visit the Fight For Air Climb web site at: www.Fightforairclimb.org.