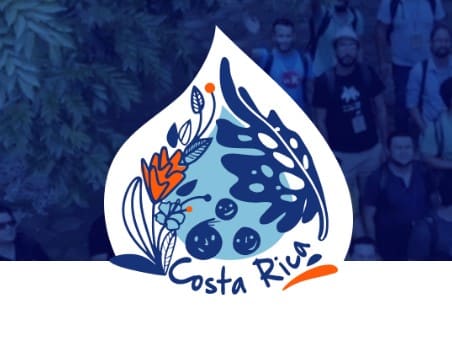 Last weekend, I attended Drupal Camp Costa Rica 2019, an event that was held for the eighth time. And this year, it was held at the University of Costa Rica in Puntarenas.
This is the largest province in Costa Rica located in the western part of the country. In fact, it covers most of Costa Rica's Pacific Ocean coast.
San Jose is two hours away, so I left very early to be there at 8 am when the camp started.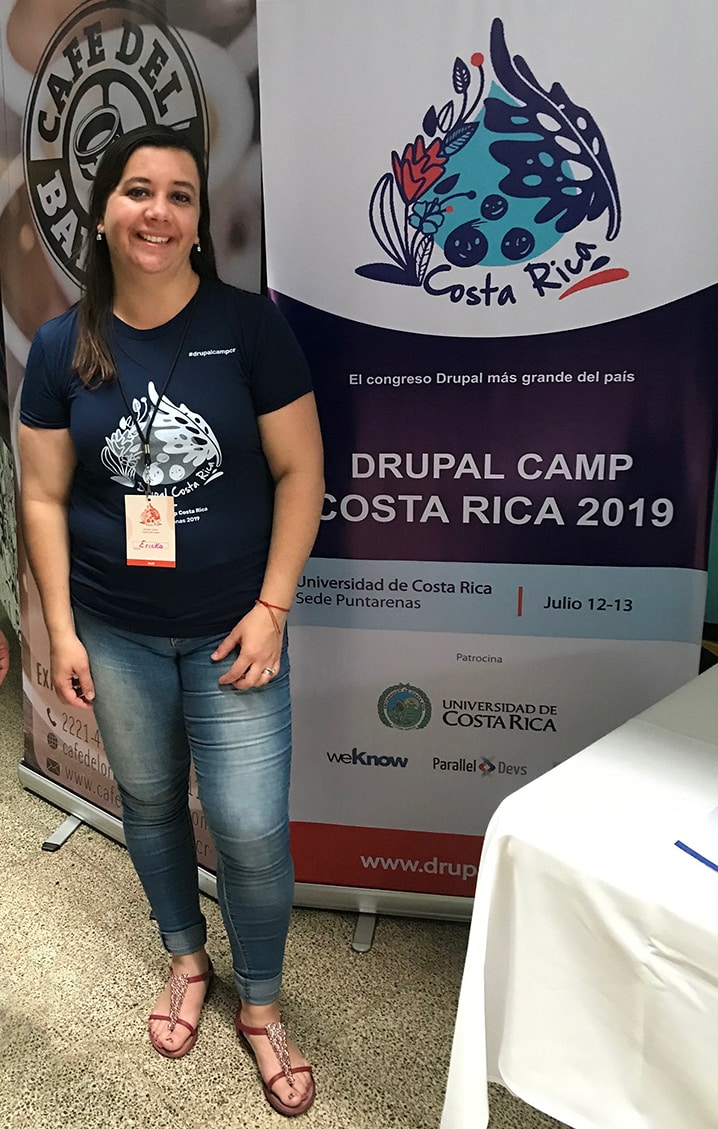 Attending the Camp
During two days of intense heat, typical of the area, the camp hosted more than 230 attendees. Many of them were students with a lot of desire to learn. Two keynotes, 38 talks, three workshops and a "lightning talks session" were waiting for them!
This time, it was my fifth occasion as part of the staff.
On Friday morning, I was at the Drupal Community table inviting attendees to be part of the community. This included collaborating on projects and Drupaleadas, being part of the organization and staff of upcoming camps and also to be part of the Association of Drupal from Costa Rica.
Coincidentally, I am also part of the association for the second consecutive year.
My Talk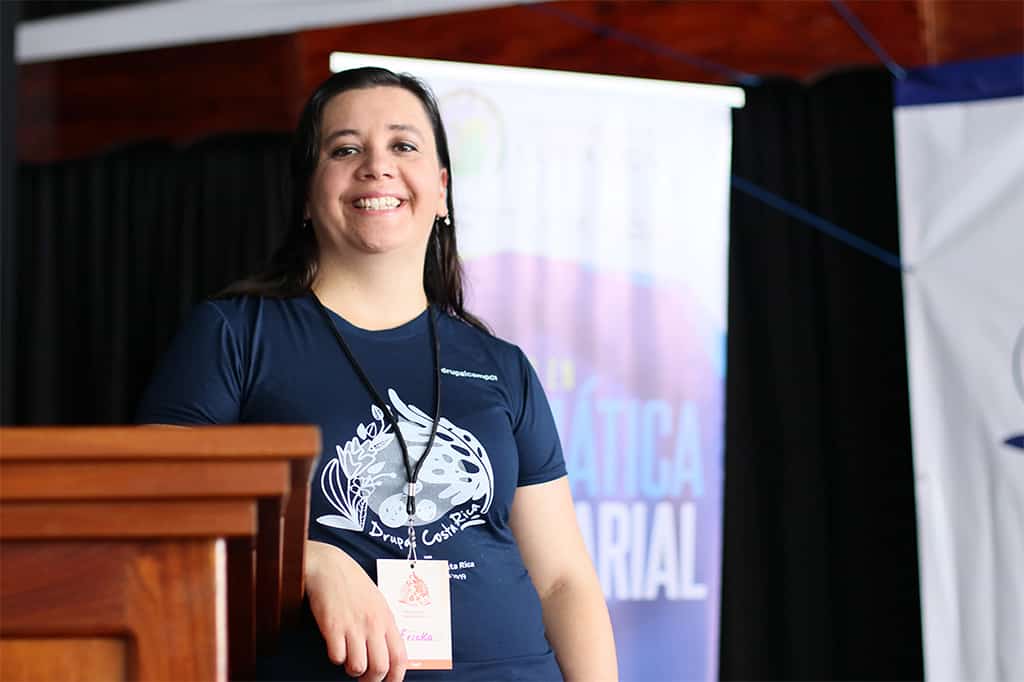 During my talk, I was accompanied by the heat of 89.6 Fahrenheit. I am not accustomed to that heat unless I am under a palm tree on a paradisiacal beach in Costa Rica, but I did it!
It was a very pleasant experience, and I felt very happy to be able to tell the attendees a little about GreenGeeks and make it known on this side of our country.
Saturday's Talks
In the afternoon, I attended some talks. The first was a session from a friend of mine.
Glitch: Material Theme Builder
This talk was about using Glitch to power website and app development by Sammy Arburola.
Glitch is an easy tool to create web applications in an instant. It shows the code in the browser while you write. The system is used to create anything from a good static website to complex applications.
I think it can be very useful for students with an interest in web development. It's free and allows you to create high-quality sites quickly. Glitch is very useful, and to show prototypes of our projects sounds fantastic.
Also, Glitch has a large community that includes developers to support this great open source project.
Integrating UX Design into One of the 60 Largest Companies in the World
This was an interesting design talk by Berny Abarca Coto.
The topic of this session consisted of the aspects that will be needed to include a UX Designer when developing a Drupal project. Since the figure of UX Designer is already an obligation in the development of a successful project, user satisfaction is a must by improving usability and accessibility.
CDNs and How to Use Them
This was the last talk I had the opportunity to see, and it was by Julio Marin.
It went from what is a CDN (it is a system of distributed servers) to the reasons web developers should use them. In this case, it's to accelerate speed with content from websites with a lot of traffic.
It is a very extensive and interesting topic. Without a doubt, I will investigate more about it!
Afterparties – Friday and Saturday
On Friday night, we went dancing and had drinks at Captain Moreno, it is a bar located in El Paseo de los Turistas. There was karaoke, and we also ate a delicious Chrifrijo and Ceviche from the area.
Saturday, we went to a party at the Ferry that offers transportation from Puntarenas to Playa Naranjo. For over two hours, we danced and sang Karaoke with great music. It was a very fun experience as sometimes we had to dance while the Ferry was moving on a slightly choppy sea.
Maintaining balance was part of the fun!
Final Thoughts
What I like the most about Drupal Camp is networking, meeting new people willing to share knowledge and seeing old friends again.
As we say in the Drupal Community, you come for the software and you stay for the community!
It was an awesome camp, and I'm looking forward to the next one.