Unfortunately, all computers get slower over time. And it can be extremely annoying to deal with at times. However, you can correct this by utilizing tune-up utilities to improve the performance of your computer and ensure it is as fast as possible.
Regardless of if you have a budget PC or a beastly gaming rig, all computers begin to slow down after use. Files clutter your hard drive and your registry, while programs begin to use more resources than they need.
When this happens, you have three choices. You can accept the slower speeds, decide to buy a new computer, or you can purchase one of the many tune-up utilities available.
Considering that most PC tune-up utilities are inexpensive and get the job done, it is the best option to choose.
What Are Tune-Up Utilities?
A PC tune-up utility is a piece of software that analyzes all of your system files, locates problematic areas, and corrects them to improve the performance of your computer. This will not only improve the performance using your PC, but also improve the start-up time of your computer.
Most commonly, a PC tune-up will include the defragmentation of your hard drive (not SSD), free up space by deleting temporary and duplicate files, and most importantly cleaning up the Windows registry.
Taking these steps will speed up most computers.
However, if you notice that your PC is still sluggish after a tune-up, then you should consider installing some free Antivirus software.
Best Tune-Up Utilities You Can Install Right Now
AVG has built up a great reputation over the years for its free antivirus software. And its tune-up package, AVG TuneUp, is just as great. It has one of the best interfaces on the list that makes it clear what areas can be optimized and improved upon on your PC.
It has a host of features that include automatic registry cleaning, tracks unnecessary software, removes duplicate and temporary files, automatic updates for all software, and most impressive is the live optimization feature.
Live optimization uses the built-in Windows process priority system to put unnecessary processes to sleep until you need them. This means that fewer programs will be competing for your CPU, which will give you a noticeable speed boost if you multitask often.
Benefits of AVG TuneUp
Free 30-day trial (no credit card required)
Great user interface
Automatic registry cleaning
Live Optimization
Excellent driver update software
Pricing of AVG TuneUp
A 1-Year subscription is $49.99
Supports up to 10 devices (great for the whole family)
Iolo System Mechanic has a long reputation for being one of the best computer tune-up utilities on the market for years. And it still remains one of the best on the market in 2020 and supports all versions of Windows XP and up.
The System Mechanic achieves its success by defragmenting your hard drive, deleting useless files, controlling both CPU and Ram usage to ensure one program does not take up more than it needs, and a variety of other useful features.
One of its biggest selling points is that you get an unlimited number of licenses for your home computers. It is very likely that your household has quite a few desktops and laptops to meet your family's needs. This makes it the perfect choice for any family.
Benefits of Iolo System Mechanic
Supports multiple Windows versions
The best bootup time optimization
CPU and Ram control
Backs up Windows registry
Privacy shield
Price of Iolo System Mechanic
1-year $49.95 $24.97 subscription
Unlimited licenses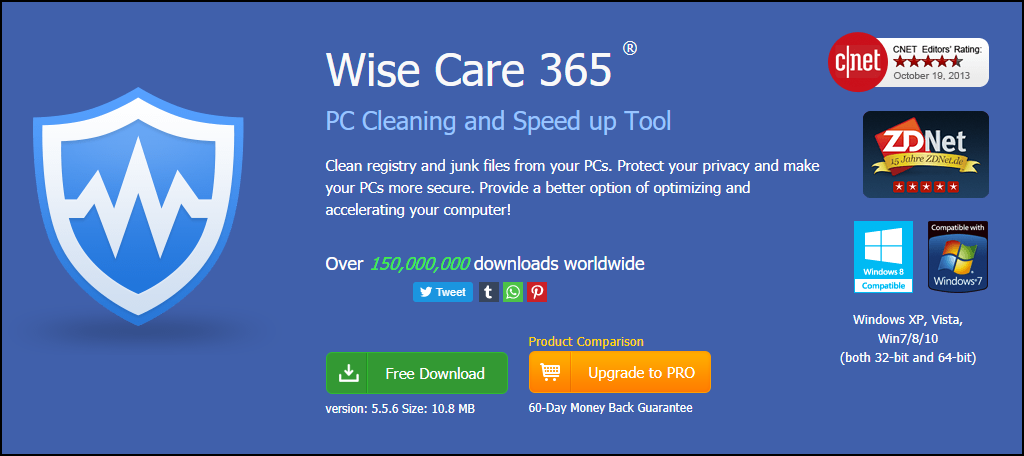 Wise Care 365 has a staggering 150,000,000 downloads to its name, and that is because it is one of the best on the market. It also includes a free version that includes some basic features, but to get the best performance increase, you will need the PRO version.
This software comes with a wide variety of features that include file clean up, privacy protection, bootup speed optimization, automatic updates, tech support, disk defragmentation, file shredder, and much more.
Due to the fact that it has an effective free version, you can give that a test to see the interface and get a handle on the quality of the service. Upgrading to PRO gives you even more features and performance enhancements.
Benefits of Using Wise Care 365
Privacy protection
Automatic updates
Tech support
System monitor
Fast bootup speed
Price of Wise Care 365
Free version available
PRO version $39.95 a 1-year subscription
Supports up to 3 devices
4. DefenceByte
DefenceByte Computer Optimizer is a great option for anyone looking to give their computer a tune-up. Its easy-to-use interface means that regardless of your computer proficiency, anyone is able to optimize their computer's performance.
It offers a lot of features that include deleting empty registry keys, erases invalid paths, deletes useless file extensions, fixes system issues, browser cleaning tools, uninstaller tools, built-in task/app manager, and much more.
This tune-up utility software also offers you a 15-day free trial. This will allow you to get a better idea of the quality of the service before you have to pay for anything. It's a great choice and the software speaks for itself.
Benefits of DefenceByte Computer Optimizer
Easy to use
15-day free trial
Task/App manager
Browser cleaning tools
Erases invalid paths
Price of DefenceByte Computer Optimizer
$54.95 for a 1-year subscription
Supports 1 device
b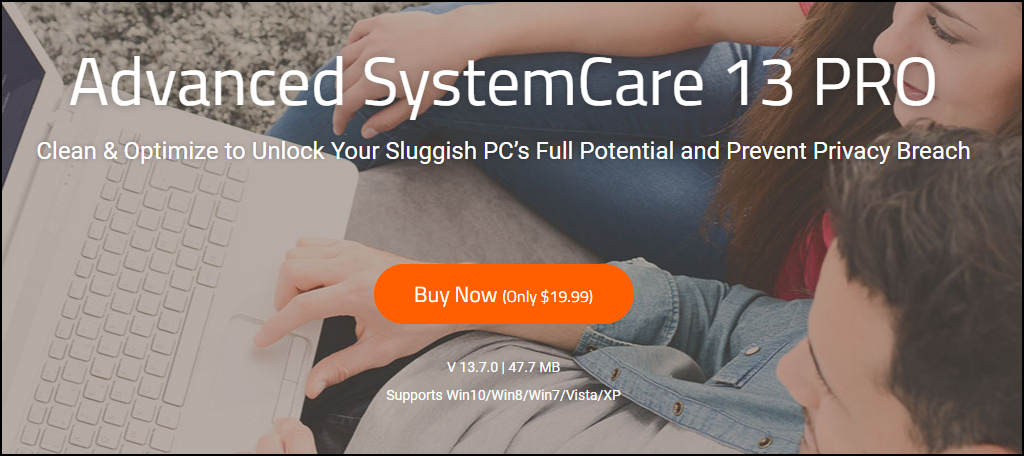 iObit is the most affordable option on this list, by far, but don't let that trick you into thinking its any less capable. It's a terrific choice for optimizing your computer and boasts a staggering 300% faster internet speed and much more.
Some of its key features include Face ID, 24/7 technical support, keeps your PC safe from security threats, defragment your hard drive, real-time system monitoring, startup optimization, cleans RAM, and so much more.
If you are not confident with your own computer skills, don't worry. Since there is 24/7 support, there is always someone available to help you optimize your computer. And that is a feature that shouldn't be underestimated.
Benefits of IObit
24/7 technical support
At a glance monitoring
Fast speed increase
Automatic scheduling
Deep Windows registry cleaner
Price of iObit
Just $19.99 for a 1-year subscription
Supports up to 3 devices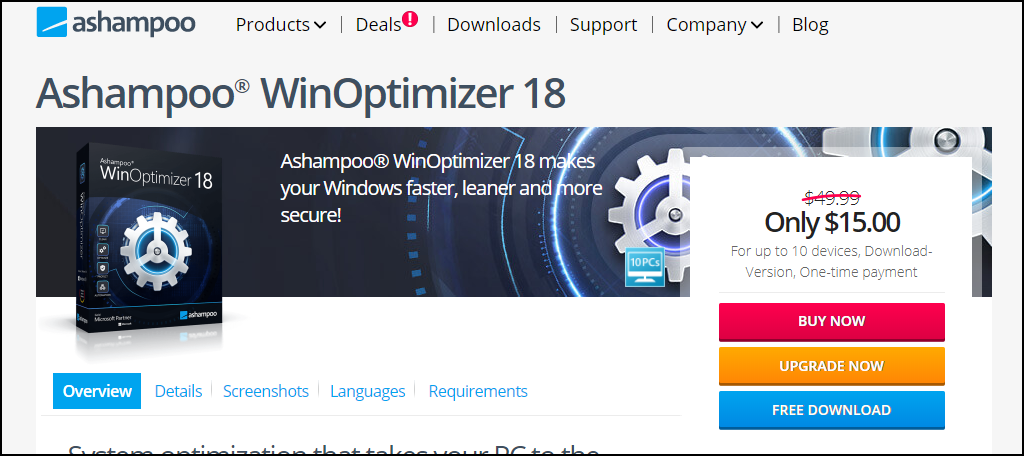 Ashampoo WinOptimizer is one of the best tune-up packages on the market and generally tops most performance lists with only a few surpassing it. And thanks to the latest improvements to the interface, it has never been easier to use.
As you might expect, it has a ton of features and some of them include powerful disk defragmentation, benchmark tests, browser extension manager, automatic cleaning to help avoid clutter, and many other features.
It can not be stated enough how efficient this software is at optimizing your computer for speed. If your PC is slow or sluggish, this tune-up software will give it a second chance at life and keep you from having to purchase a new one.
Benefits of Ashampoo WinOptimizer
Amazing optimization
Restores fast speeds
Includes benchmark tests
Manages browser extensions
Great interface
Price of Ashampoo WinOptimizer
$49.99 for a 1-year subscription
Supports up to 10 devices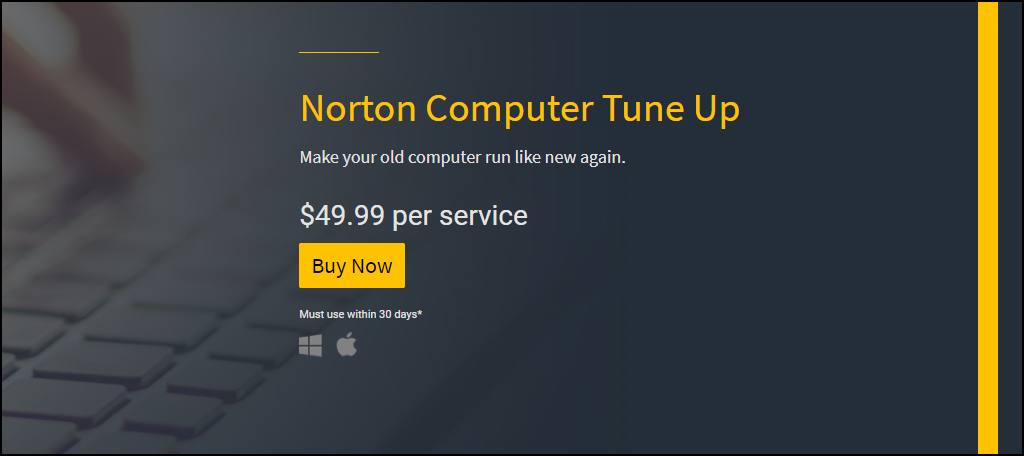 Norton Computer Tune Up will make your computer run like new with its PC utilities. It supports a host of operating systems including Windows XP, Windows Vista, Windows 7, Windows 8, Windows 10, and Mac OS.
What makes this tune-up different from others on the list is that it is not an actual piece of software, but a service that is conducted through remote access technology. A technician will take control of your computer and conduct a full analysis and optimization of your computer.
You can connect with a Norton technician 24/7 to get assistance with anything related to the software. All you will need is an internet connection and you're good to go. This is a one time purchase, but the results do speak for themself.
Benefits of Norton Computer Tune Up
The technician does the work
Available 24/7
Optimizes your computer
Eliminates unused files
Takes less than an hour
Cost of Norton Computer Tune Up
1 Service costs 49.99
One time use on one device
8. Slimware SLIMCLEANER
Slimware SLIMCLEANER makes optimizing your computer's performance a cinch with a host of features. And you can try it for free with the 7-day trial. This will let you get the full experience and allows you to see if it is right for you.
Some of the key features include a one-click scan to keep things simple, performance boost mode, alert and delete of unwanted startup items, start time optimization, community rating system which includes recommendations, and much more.
The most interesting feature by far is the community-driven recommendations. The software collects information and ratings from other users on how you can improve your performance and software that can help you do it. That's something you won't find on other tune-up software.
Benefits of Slimware SLIMCLEANER
Community ratings and feedback
Start time optimization
Performance boost mode
Multiple pricing options
Improve program response time
Price of Slimware SLIMCLEANER
Basic 1-year subscription $19.97 for 1 device
Standard 2-year subscription $39.97 for 3 devices
Lifetime subscription for $59.97 for 5 devices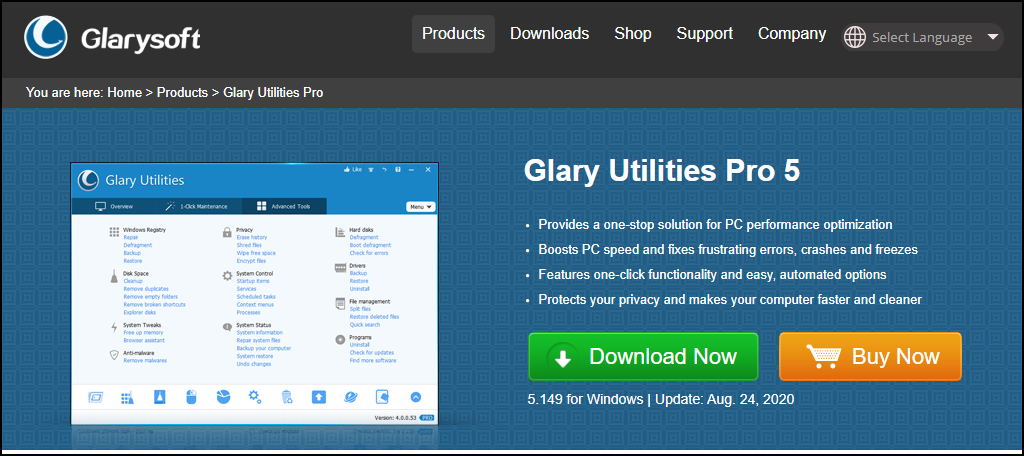 Glary Utilities Pro 5 is another tune-up utility suite that gets the job done. If you don't believe me, ask one of the 40,000,000 customers they serve. Like most tune-up utilities on this list, it comes with a host of features and supports a variety of operating systems.
Some of the key features include privacy protection, over 20 tools to improve your computer's performance, driver updater, bootup management, easy to use interface, system cleaner to remove unnecessary files and so much more.
Most importantly, and unlike most other tune-up software, this one comes with a full money-back guarantee. If you do not get the results you expected within 90 days, you can get a full refund. How's that for confidence in their product?
Benefits of using Glary Utilities Pro 5
24/7 technical support
Automatic updates
Great optimization tools
Free version available
Robust system cleaner
Price of Glary Utilities Pro 5
A 1-Year subscription for $39.95
Supports up to 3 devices
Antivirus Is A Must-Have in 2020
In many cases, if your computer suddenly starts slowing down or becoming unresponsive, some form of a virus or malware may be involved. No computer running Windows should be operating without some level of antivirus software in place.
The internet is, unfortunately, not a safe place. And in many cases, seemingly harmless pieces of software can open the door to a virus, malware, ransomware, or even worse, a hacker.
Since this can dramatically slow down or even brick your computer, it is highly recommended that you always have active antivirus software. This will not only keep your computer running, but will protect your personal information from being exploited and exposed.
However, if you are on an Apple device running the Mac OS, rest easy knowing that you do not need antivirus protection. Apple strictly monitors everything on its platform, which prevents the majority of issues. Just keep in mind that it is possible to still get one, it is just extremely unlikely.
Tune-Up Before Upgrading Hardware
Unfortunately, when a computer becomes very slow or unresponsive, most people start to consider that it might be time for an upgrade. However, with proper optimization, your computer can keep going for many years. In many cases, a simple tune-up is all you need.
Always attempt to use one of the many tune-up utilities available before looking to upgrade your hardware.
It is also important to take a look at the health of individual hardware pieces, especially if you built your own PC. It is common for hard drives to fail after a few years and when they do, they can seriously impact your computer's performance.
And considering how inexpensive they are. It would be a waste to purchase a new PC instead of just purchasing a new hard drive. Most part manufacturers release diagnostic software that you can take advantage of. So be sure to test everything!
But if all else fails, you may have no other choice.
What tune-up utility software do you use? How big of a speed improvement did you have? How often do you scan your computer for optimization?