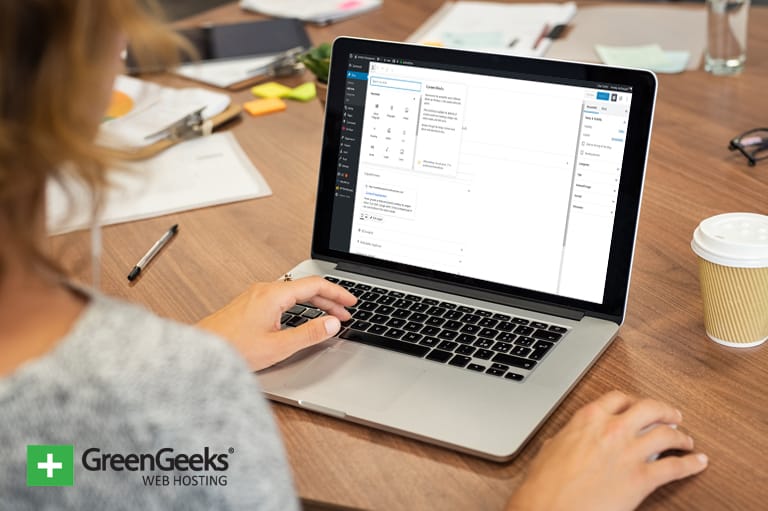 The Gutenberg editor changed the way WordPress works upon its release in the 5.0 update. Since then, plugin developers have created new Gutenberg blocks that can add even more customization to your content.
Now just to be clear, the built-in blocks are awesome. They make it extremely easy to add some of the most basic elements to a post or page in WordPress.
And before Gutenberg, many of the same elements would have required an additional plugin or code to add.
However, because WordPress is the way it is, there is so much more you can add to Gutenberg that isn't available by default.
What Is A Gutenberg Block?
The Gutenberg editor is block-based and works very differently from the classic editor. Everything within the editor is a block. Each block has a function that it carries out.
For example, a paragraph block allows you to write a paragraph. A column block allows you to add columns. An image block allows you to place images.
As you can probably see, the names tell you almost everything you need to know about the default blocks.
Another feature is that you can also move the blocks around in your content without having to copy, paste or delete. So, if you think a paragraph is better suited at the top of your blog post, you can easily drag and drop it.
Best Plugins to Add Gutenberg Blocks in WordPress
You may find the default blocks to be lacking some key features. Luckily, many plugins add their own unique block into the editor.
In some cases, these are unique from the built-in blocks. While in others, they are simply enhanced versions of the built-in tools.
1. Atomic Blocks
Atomic Blocks adds 15 new Gutenberg blocks to WordPress with more on the way. These blocks are focused on page-building tools which allow creators to build any type of page in a timely manner.
Some of the blocks include section & layout, advanced columns, pricing, post Grid, testimonial, and so much more. With such a staggering amount of additional blocks to work with, this plugin has something for everyone.
2. Google Maps Block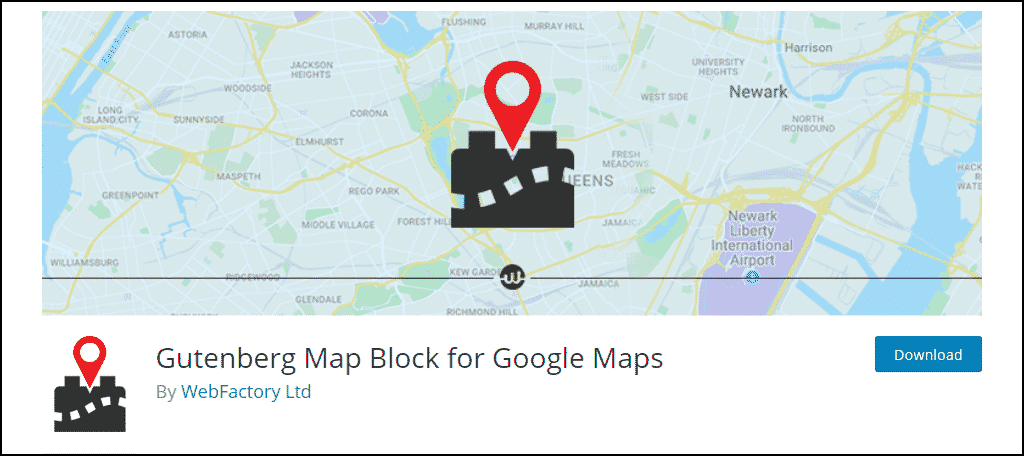 Google Maps is the most popular navigational tool in the world, and you better believe there is a Gutenberg block for it. This plugin is perhaps one of the easiest ways to add Google maps to your website.
The block allows you to enter an address or coordinates, zoom, and control the map height. It is a must-have for physical store owners who want to help customers find their business. In fact, it may just be the best block for local businesses.
3. WooCommerce Blocks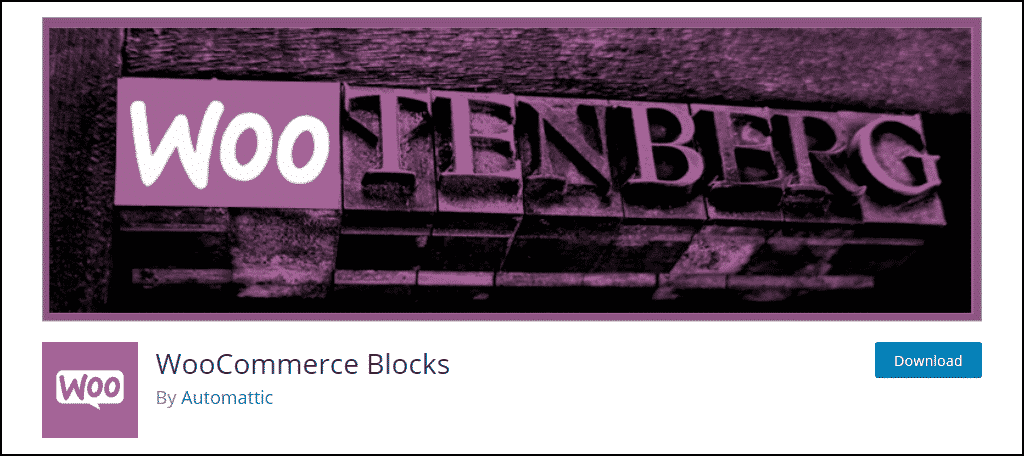 As one of the most popular plugins on WordPress, it is only natural for additional WooCommerce blocks to become available. As you may imagine, all 15 of the blocks are intended for online shops.
Some of them include Featured Product, featured category, best-selling products, newest products, reviews by product, product search, and much more. If you use WooCommerce to run an online shop, this plugin is a must-have.
4. ZeGuten Blocks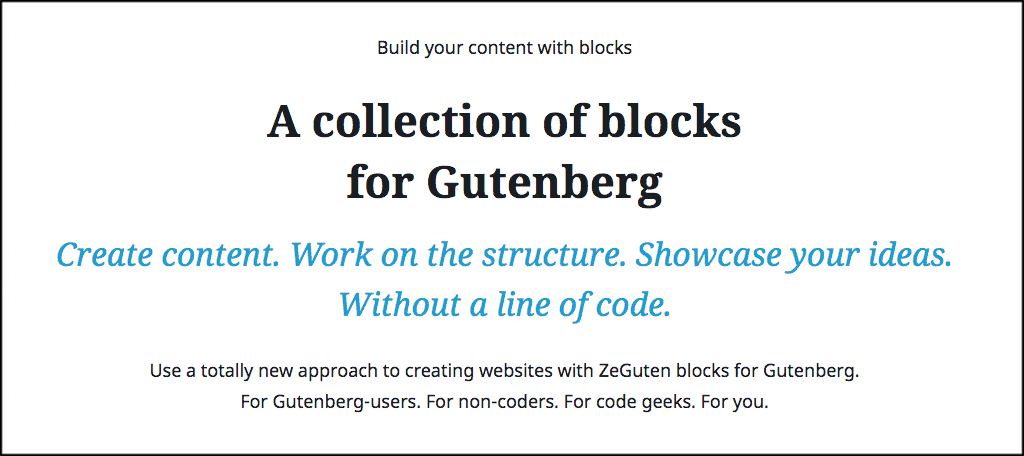 Zeguten Blocks is a premium plugin, but it is very affordable and can help you create some really amazing blocks inside your Gutenberg editor. The plugin is lightweight and easy to use and understand.
Furthermore, ZeGuten Blocks is SEO-friendly and requires no page builder to use. All you have to do is install and activate the plugin and you can start adding the boxes provided to your WordPress block editor.
This a great plugin for unique content creation so give it a look.
5. TinyMCE Advanced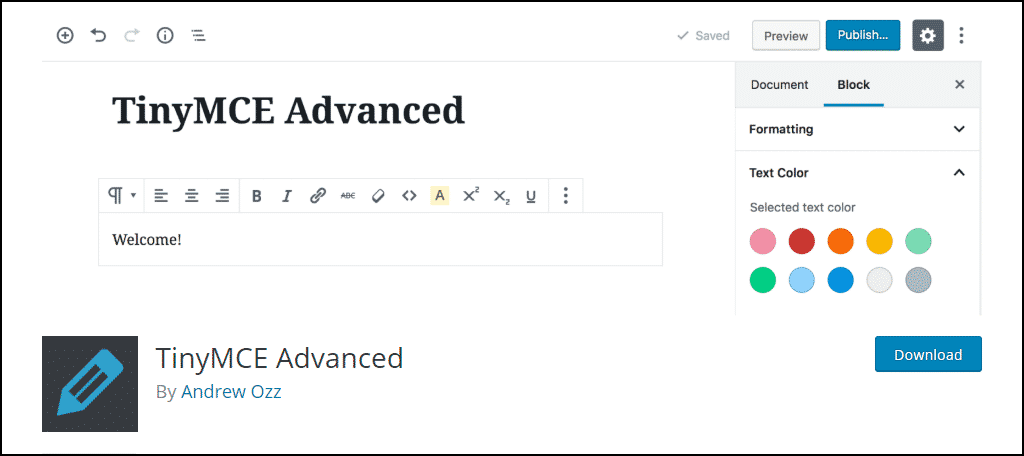 The TinyMCE Advanced plugin has always added a host of additional editor tools even before Gutenberg. And of course, it continues to do this by adding more options to existing blocks while also adding its own.
If you are a fan of the classic editor, you will be excited to learn that this plugin adds the Classic Paragraph block to Gutenberg. This block will be identical to the classic editor, which includes the original toolbar and even better, it's customizable.
6. WPForms Blocks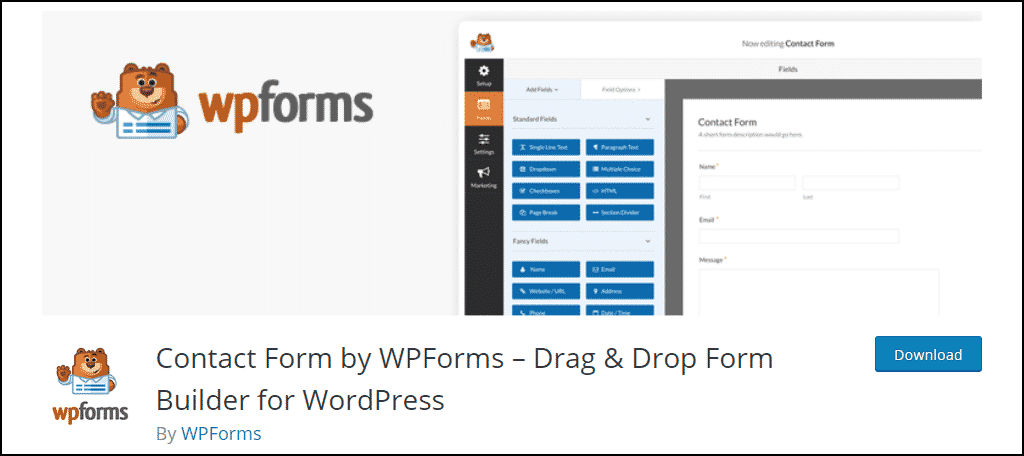 WPForms is one of the most popular ways to add contact forms, surveys, polls, and more into WordPress. And the best part is that it's easy to use at any skill level. And with the launch of the Gutenberg editor, it has its very own block.
The WPForms block allows you to easily insert your contact form, survey, poll, or other creation into the post or page. It is ideal for any website that will need to add a contact form. This means you no longer need to use a shortcode to do so.
7. Envira Gallery Block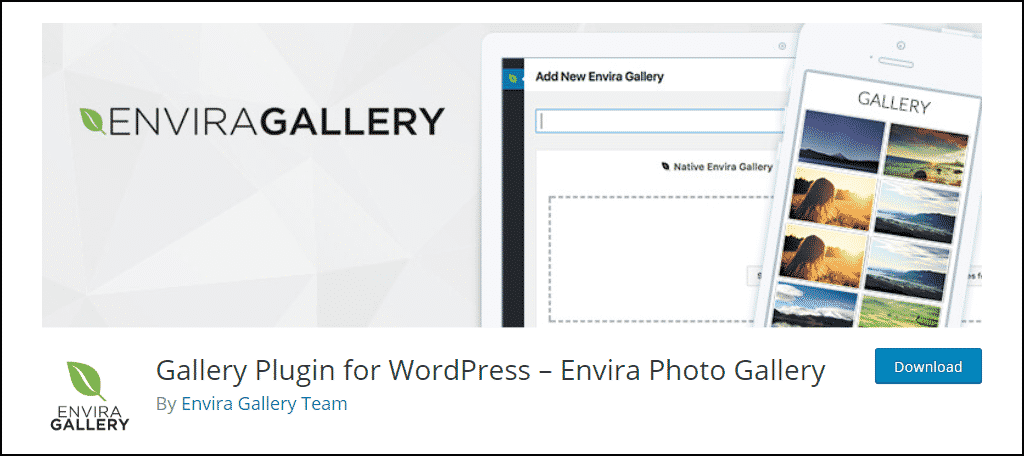 Envira Gallery is one of the best gallery plugins available on WordPress and as such, you can expect an equally awesome Gutenberg block. Its simple drag and drop gallery builder makes it easy enough for anyone to make a gallery.
The Envira Gallery block allows you to insert a previously made gallery into a post or page. Previously, you would need a shortcode to add them, but this adds a second way to do so. The plugin excels at creating stunning galleries, and this block makes them a cinch to add.
8.  Gutenberg Slider Block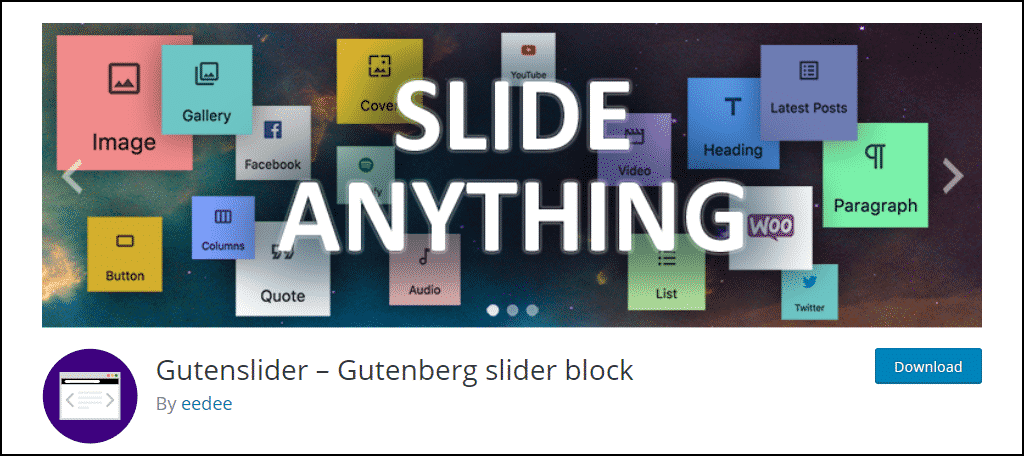 Sliders are extremely useful at displaying a lot of information into a small space, which is perfect for preventing your pages from becoming too busy. And on top of this, they are extremely stylish.
The Gutenberg Slider block is a great slider to add to WordPress. It comes with a host of customizable features like arrows, dots, spacing options, block alignment, and more. It's one of the best ways to add a slider in WordPress.
9. Stackable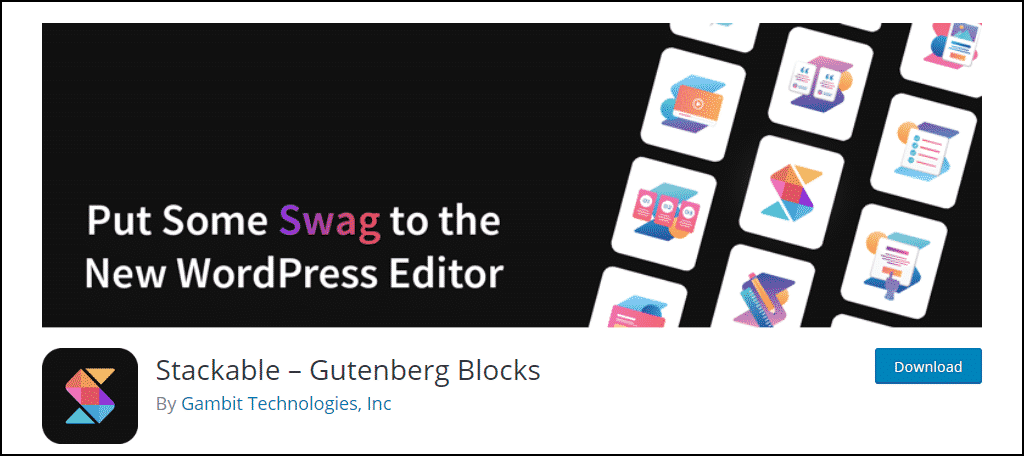 The Stackable Gutenberg plugin is essentially a block library that adds a lot of blocks to your website. In fact, it adds 27 blocks that are focused on making page creation easy in WordPress, which is ideal for beginners or creators that want more options.
Some of these blocks include posts, feature grid, video popup, testimonial, blockquote, expand/show more, and so much more. This is a great addition to any website looking for more options in Gutenberg.
10. Yet Another Stars Rating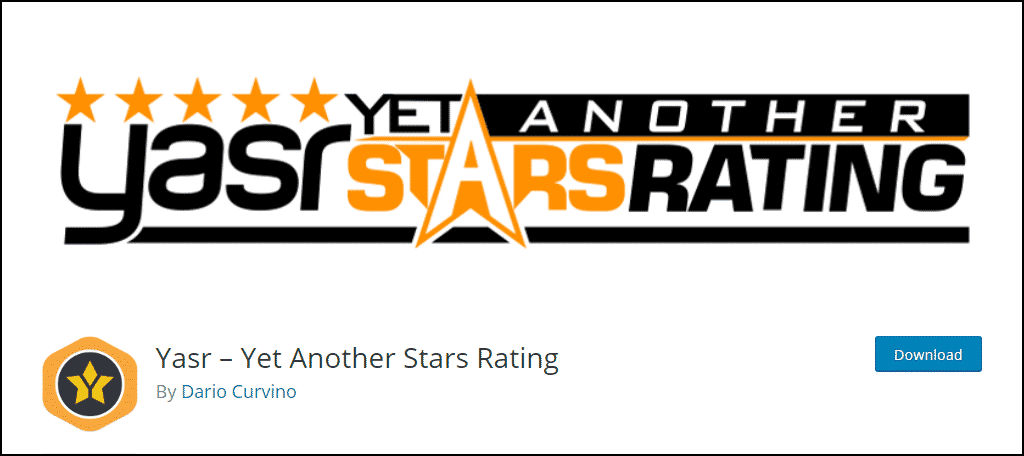 Yet Another Stars Rating is a plugin that allows you to easily add a star-based rating system anywhere in WordPress. This is an extremely useful feature for products, contests, reviews, and more.
The YASR block is simple. It is just a block that is preloaded with the shortcode information. Once added, your visitors will have access to give a rating for a specific element on that page. It is perfect for product pages.
11. WP Call Button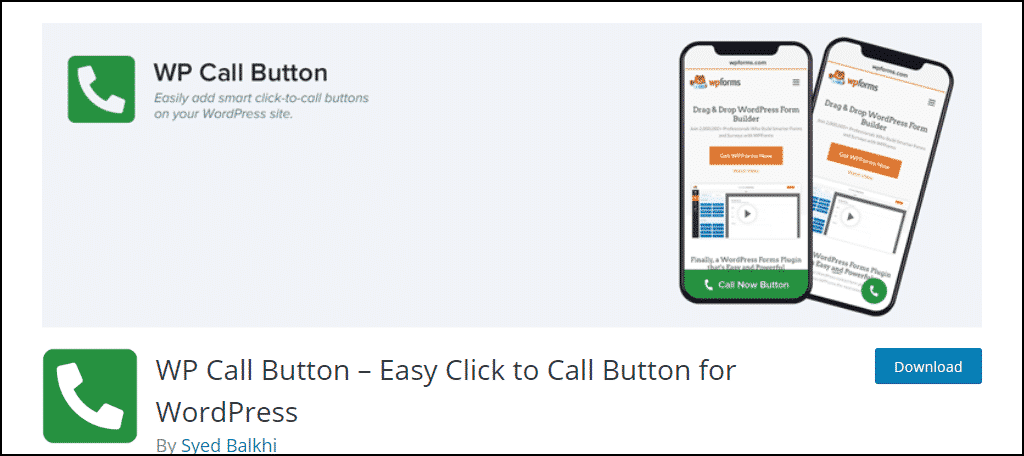 Making sure that customers can contact you is an essential part of business, especially with the popularity of smartphones. Luckily, it's an extremely easy feature to add with the WP Call Button plugin.
The WP Call Button block adds a customizable button to your website that allows customers to call your store. As you would expect, the block is mobile-friendly, which means it will make the buttons look great on any screen size.
12. Lazy Blocks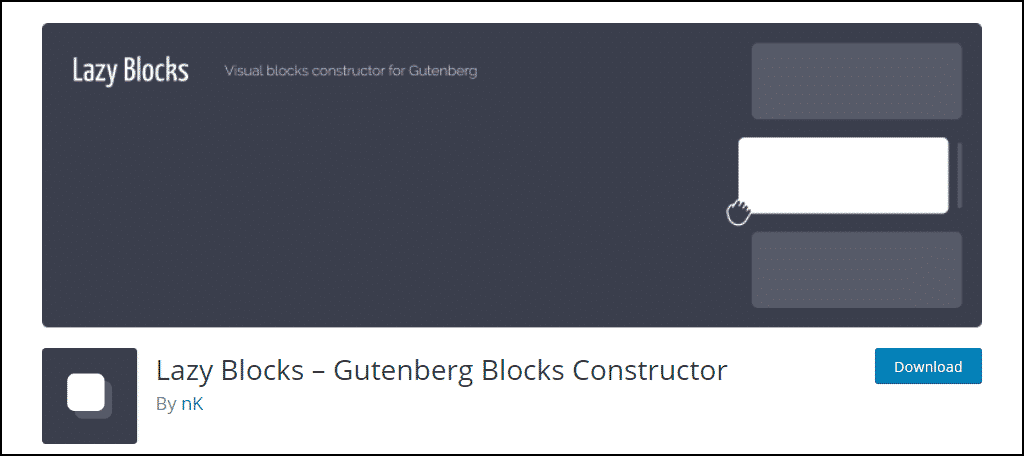 The Lazy Blocks plugin allows you to create your own custom Gutenberg block. Now you may be thinking, that sounds hard, but don't worry, it is very easy to do thanks to a user-friendly interface.
The block editor utilizes a drag and drop layout which makes it simple to use. Although it is quite limited in what you can create, it is perfect if you want to add a simple feature to Gutenberg that you can't find anywhere else.
13. Ultimate Blocks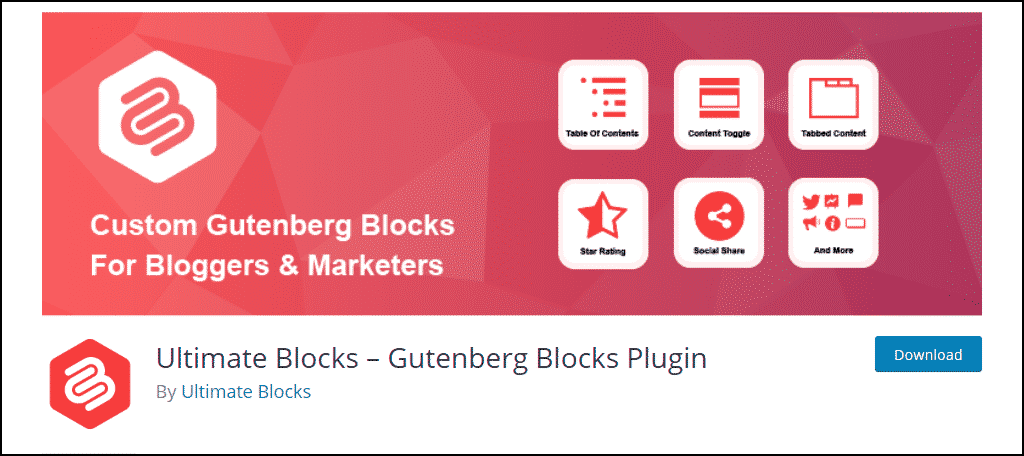 Ultimate Blocks is a Gutenberg WordPress plugin that offers a wide array of additional blocks you may find useful as a blogger or marketer. It adds a whopping 19 blocks to Gutenberg with the promise of more in the future.
Some of these include review (schema markup enabled), table of contents, testimonial, click to tweet, post grid, image slider, and much more. This plugin can help you expand your block library easily.
14. Better Click to Tweet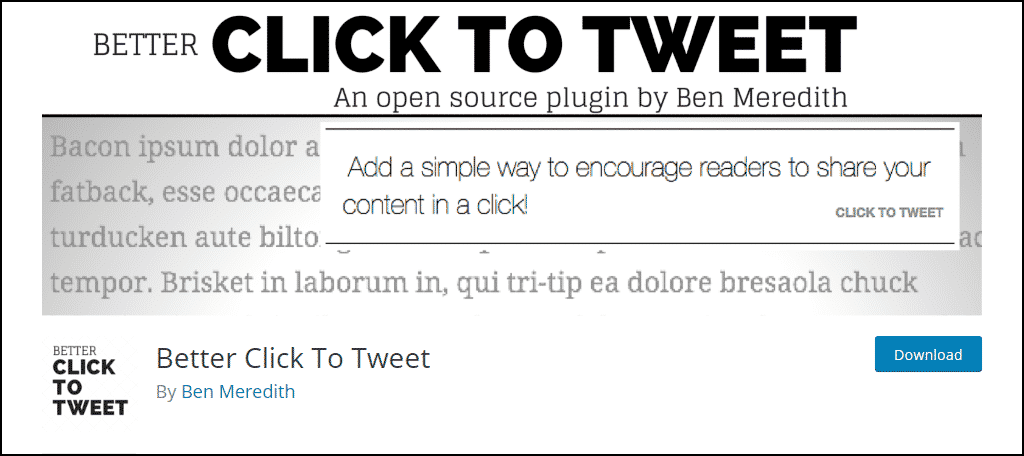 Twitter is a powerful marketing tool, and the Better Click to Tweet plugin can help you provide tweetable content to your visitors. This can help you grow your Twitter account much faster by making it easy for visitors to share your content.
The Better Click to Tweet block adds a small block that allows you to type a message that visitors will see. A button is also added for visitors to click, which will allow them to tweet the message you created.
15. Newsletter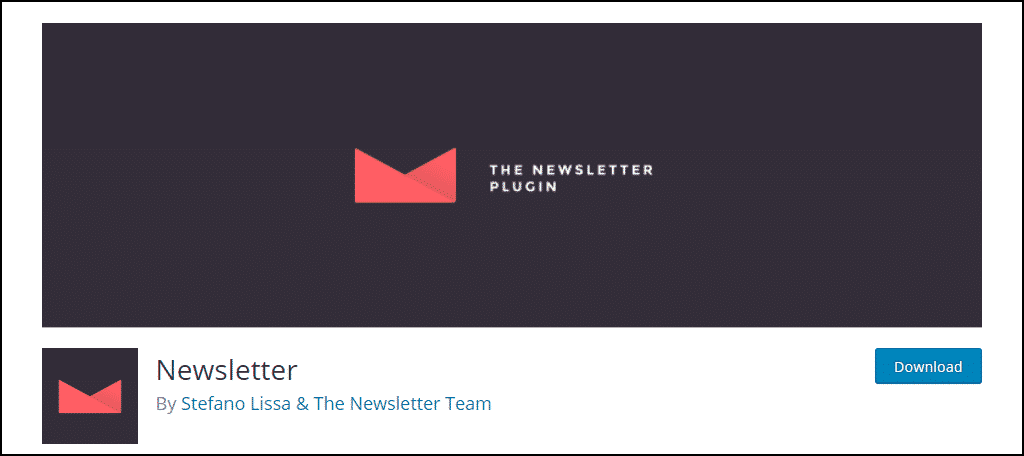 The Newsletter plugin is a newsletter and marketing system created for WordPress. It is useful for blogs and stores that intend to run a newsletter to keep visitors engaged with the latest content and products through emails.
The Newsletter block adds a subscription form that you can place nearly anywhere on your website.  It can help you grow your newsletter faster than normal and looks quite stylish, which means it won't be an eyesore to visitors.
16. Hustle Marketing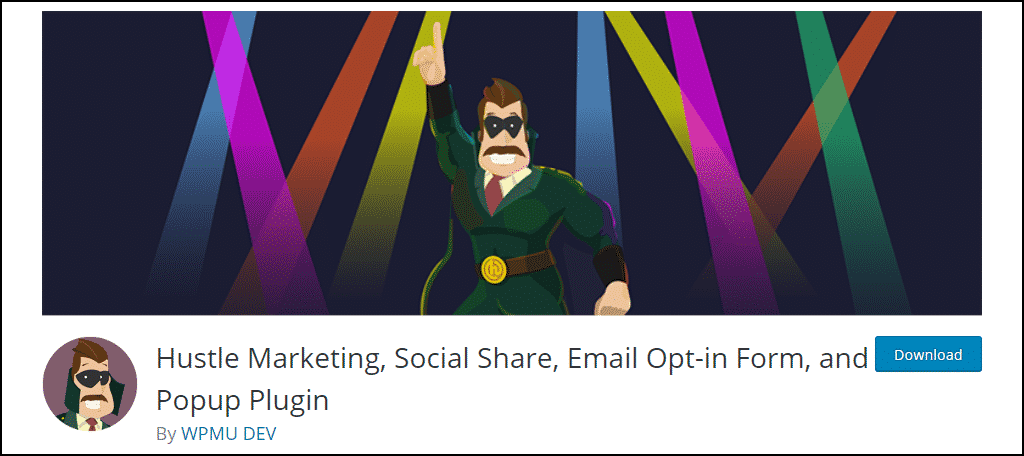 The Hustle Marketing plugin is a one-stop shop for all of your marketing needs including opt-ins, social sharing, popups, and more. Before Gutenberg, you would need to add individual shortcodes, but not anymore.
Instead, the Hustle Marketing block comes preloaded with opt-in shortcodes, which means you won't have to manually enter them into your content. This makes it easier to add and keep track of them.
17. Qubely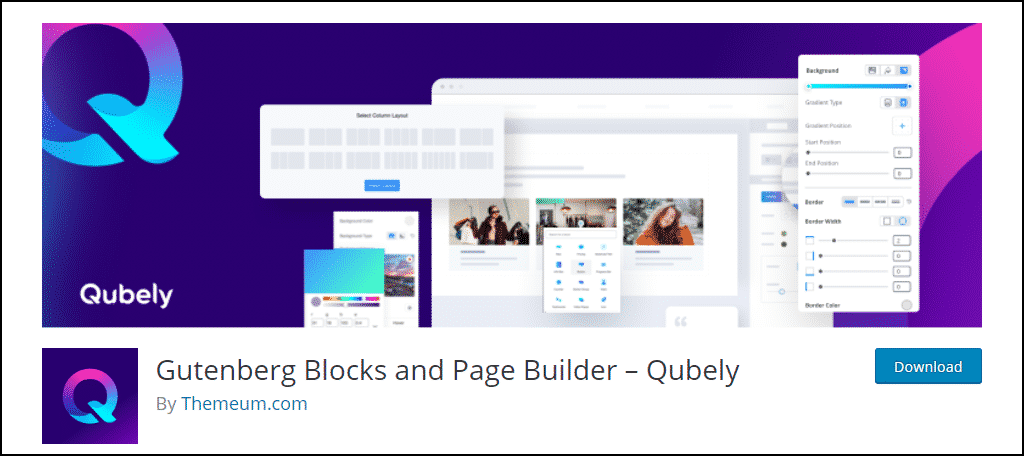 The Qubely plugin makes adding more blocks to Gutenberg a cinch. It adds a whopping 26 additional Gutenberg blocks to WordPress. The list is very varied, which makes it a good addition to any type of website.
Some of the blocks include row, testimonial, accordion/toggle, video popup, social icons, contact form, pricing, post grid, and much more. It has a lot of useful blocks to add more customization to your content.
18. Embed Plus for YouTube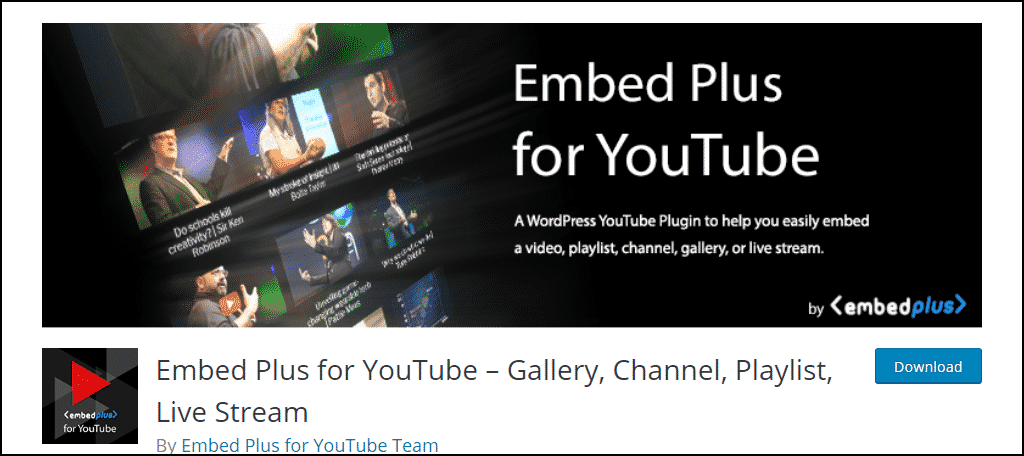 Video content is becoming increasingly important, and YouTube is by far the most popular video platform available. The Embed Plus for YouTube plugin helps you add all of that video content easily to a WordPress website.
The Embed Plus for YouTube block allows you to add a video gallery, channel, playlist, and live stream. It is an all-in-one YouTube block that can help any website that has a lot of video content uploaded to the most popular social platform on the Internet.
19. Events Calendar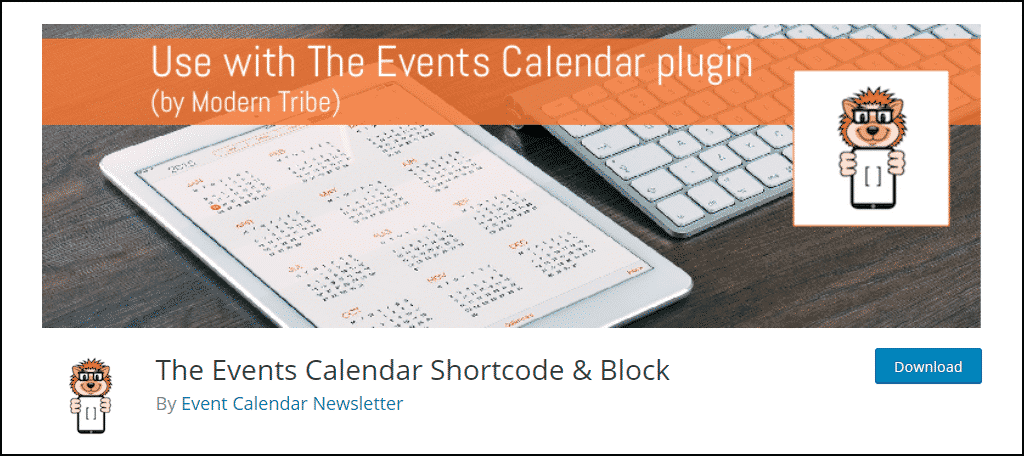 The Events Calendar plugin allows you to easily add an event calendar to WordPress. You can do this two ways. The first being a shortcode, and the second is using this Gutenberg block.
You can pick a design, the number of events, the category (i.e party, meeting, etc.), time, and location. It's a great way to keep your visitors apprised of things you have planned in the future.
For instance, an author can share what dates he or she will be at a specific location for book signings.
20. WP RSS Aggregator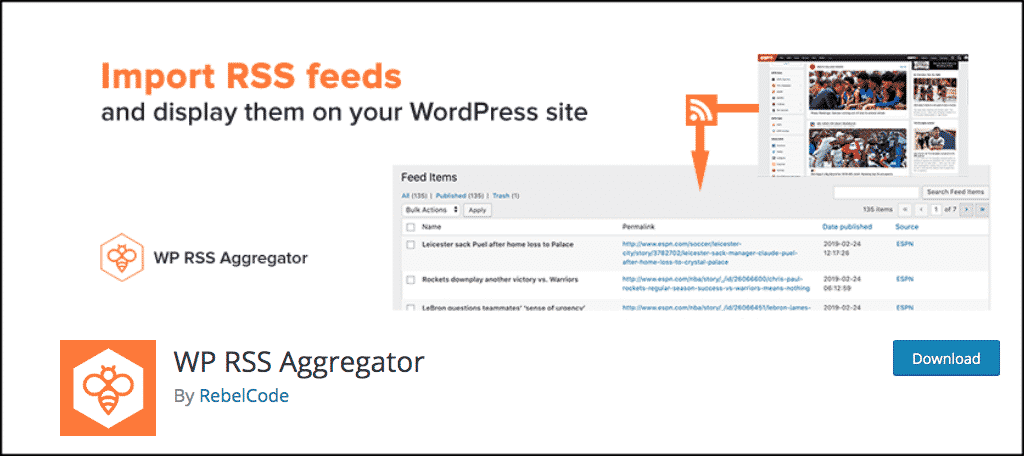 The WP RSS Aggregator plugin is great for managing your RSS and Atom feeds. This includes both importing and displaying them. And of course, it adds its very own Gutenberg block to WordPress.
The WP RSS Aggregator block provides an easy way to add a feed into any post or page in WordPress, which you would have used a shortcode for previously. If you use RSS feeds often, this plugin is for you.
21. Kadence Blocks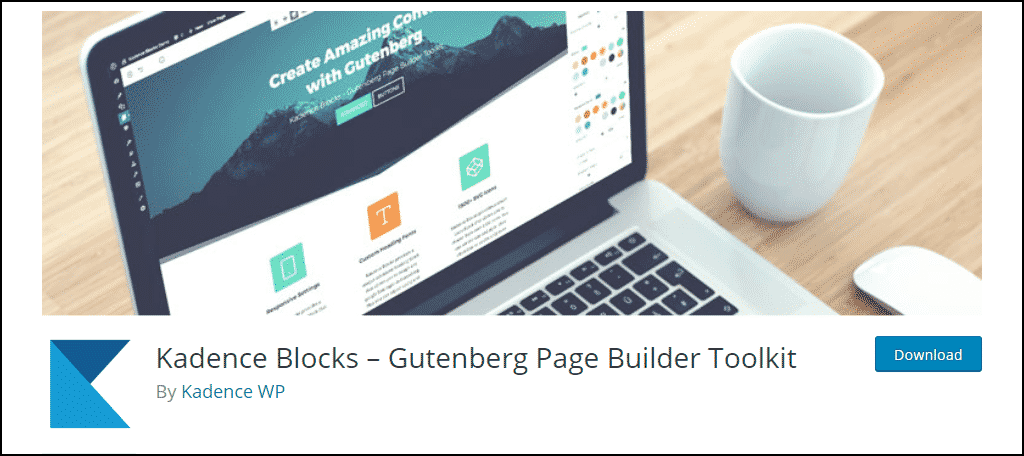 The Kadence Blocks plugin adds a host of stylish blocks that can help you customize your website the way you want. It includes 12 additional Gutenberg blocks that you can take advantage of in WordPress.
Some of these blocks include row layout, advanced gallery, form, advanced heading, advanced button, and much more. Most website owners may find these blocks quite useful when making new content.
22. CoBlocks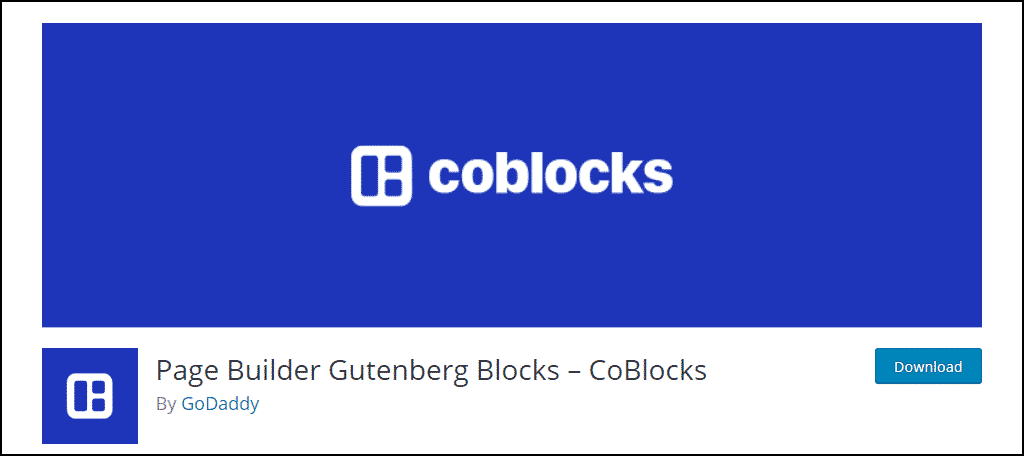 Yet another awesome block library you can utilize is the CoBlocks plugin. In it, you will find a staggering 30+ blocks to add to your arsenal of awesome page-building tools. And with a lineup this big, there is something for everyone.
Some of the blocks include alert, author profile, carousel gallery, click to tweet, food & drinks, logos & badges, pricing table, and much more. This is perfect when you are starting because of the sheer number of tools you have to work with.
23. Otter Blocks
The Otter blocks plugin is another block library for the Gutenberg editor. In it, you will find 12 unique blocks that add additional customization options and editing tools to your WordPress website.
A few of the blocks include section, advanced heading, button group, service, pricing, google maps,  and much more. This plugin is for you if you are interested in greater customization for your post and page creations.
24. Editor Blocks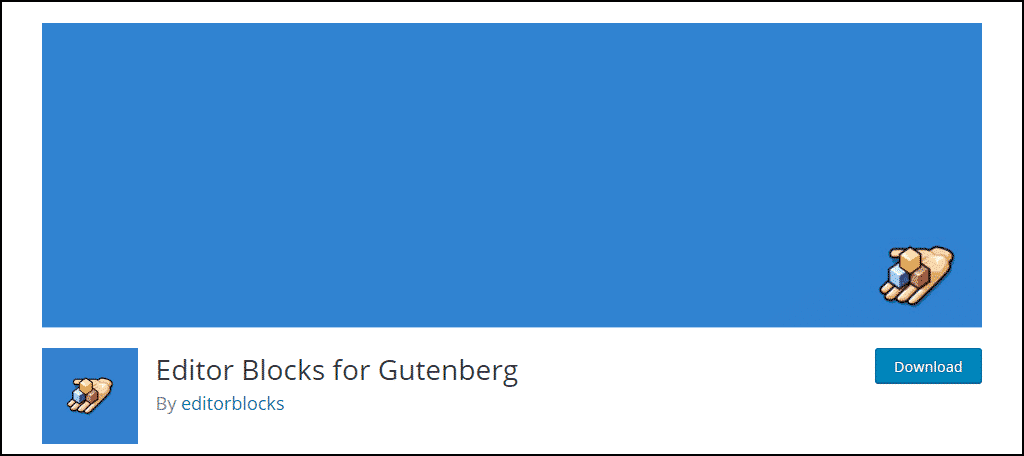 The Editor Blocks plugin is just as good as any of the others here. It is another bundle of blocks for WordPress that includes 11 new Gutenberg blocks for use on WordPress.
Some of these include wrapper, hero, pricing table, author profile block, testimonial, brands, horizontal feature, and more. Due to the tools available, this is a great addition for those running an online business or eCommerce site.
25. Getwid
Getwid gives users access to a large library of over 40 Gutenberg blocks. Some of these include testimonials, image boxes (with animation effects), person blocks, video popups, advanced tables (allows you to merge cells), and social links to name a few.
It's a very comprehensive list and some of the blocks are enhanced versions of the default ones already available in WordPress. This can give your greater flexibility when creating content.
Make Gutenberg Work For You
Just like everything else in WordPress, the Gutenberg editor is extremely customizable. As you can see from this staggering list, you can add a lot of additional blocks to WordPress to make your site stand out.
What do you think is the best Gutenberg block is? Which block would you like to see added next to the editor?