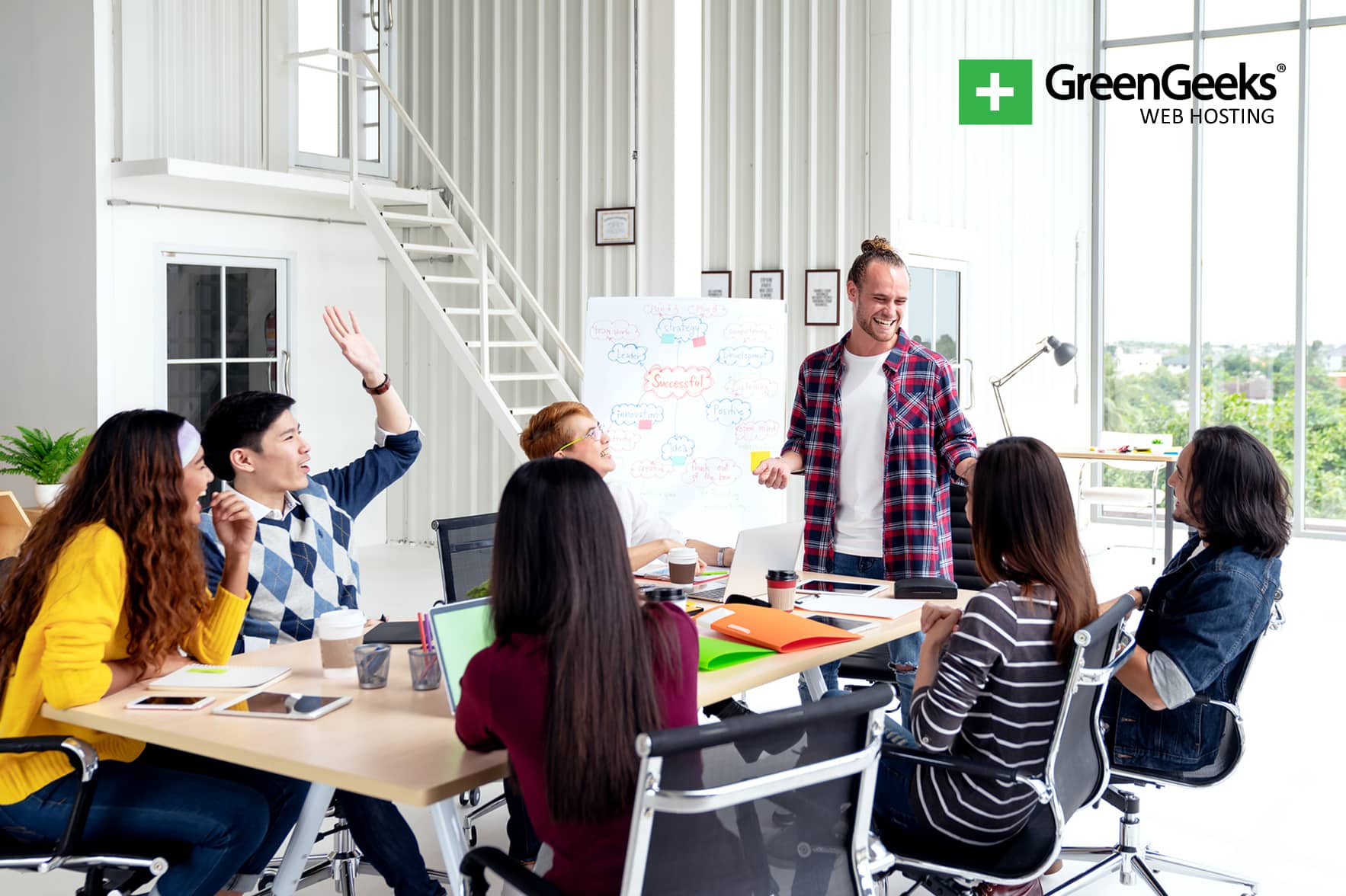 One of the most important things to consider when running a business is the location. Regardless of if you run a big or small business, where you are located determines your audience. Having the right small town business ideas is greatly beneficial.
The strategies you utilize will be very different in a rural area versus an urban one.
Small towns are usually home to multiple entrepreneurs that create a business based on what it is lacking. The limited population is both a blessing and a curse.
On one hand, it's very easy to determine what your audience is into when it is small. However, you also have a limited amount of customers that can shop each day.
On top of this, the internet has made it easy for larger companies to have a presence in small towns. Ordering a package off of Amazon can be both cheaper and more convenient than visiting a local business.
Thus, it is now harder than ever to run a successful small business.
However, these amazing small town business ideas will help you start researching what path is best for you.
Look For What's Missing
There is one simple rule you need to remember when it comes to small-town business.
Be the only one in town.
Seriously, it's a simple rule but highly effective. Remember, there is a limited population. You do not want to be the second of anything in town. The population is simply not large enough to sustain multiple businesses offering the same exact product or service.
The good news is that it should be pretty simple to figure out. Talk to locals about what they want to see or what they go to when they leave town.
For example, if you have to drive to the next town over to get a slice of pizza, you might want to consider opening a pizzeria.
Create An Online Presence
Even if you are planning to only do local business, an online presence is pretty much mandatory in 2019.
The majority of adults use their smartphones to locate restaurants and shops. And yes, this is true for small rural towns as well. This is because a vast number of people use smartphones to find local shopping. It is imperative to be mobile-friendly.
You can even add directions to your store with Google Maps.
This means you also need to focus on a well-developed small business theme, responsive imagery, easy-to-read content, and more. But, it's not as difficult as it might seem.
25 Amazing Small Town Business Ideas
The keyword here is "idea."
Being an entrepreneur is about creating your own business the way you want it. These ideas are simple and require a lot of additional research before you make a decision.
1. Restaurants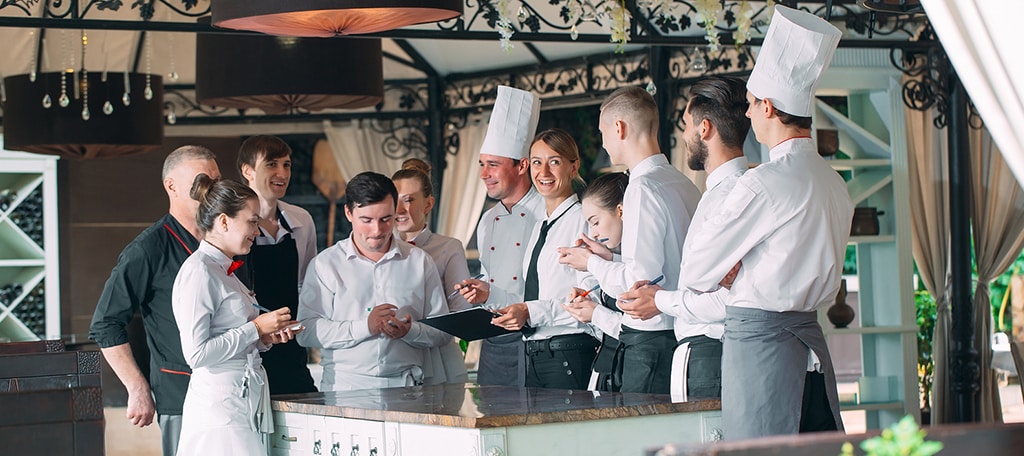 Everyone needs to eat and there is an endless number of restaurant themes you can embrace. This includes everything from barbeque to fine dining and everything in between.
Restaurants can prepare food very differently, but a small town does not need two Italian places. Thus, you need to have a unique theme and fill a specific niche.
Consider what your family and other residents talk about when they leave town.
For example, do you find yourself rushing to a taco shop when you travel? That is a pretty clear signal that you might find a lot of success if you opened a Mexican-themed restaurant.
2. Coffee Shop
While you may consider a coffee shop a type of restaurant, it is its own thing.  Coffee is an integral part of many people's day and there is a lot of money to earn serving it.
Major chains often do not set up shop in a small town. The populations are not large enough to support specific models. This can allow you to offer quality coffee for a premium if it means you are the only shop in town.
Of course, it's not a bad idea to add other sweet treats like pastries or doughnuts to your roster. This allows you to target the few people who do not like coffee as well.
3. Open A Bar
Bars a unique experience and having a local one is a no brainer. They are great for towns for both locals and tourists alike. This is especially true if local restaurants cannot serve alcohol.
Of course, no bar is complete without a little comfort food. Offering some amazing wings, chicken tenders, or burger & fries is a great way to draw in that after-work crowd.
4. Car Repairs
If you live in a small town, your family is going to need a car when they break down. Thus, it is only natural for a town to have its own repair shop.
Depending on your location, you can also cash in on being the nearest repair shop in the area. This can bring in a lot of traffic, especially if you are close to a highway where accidents are common.
5. Gas Station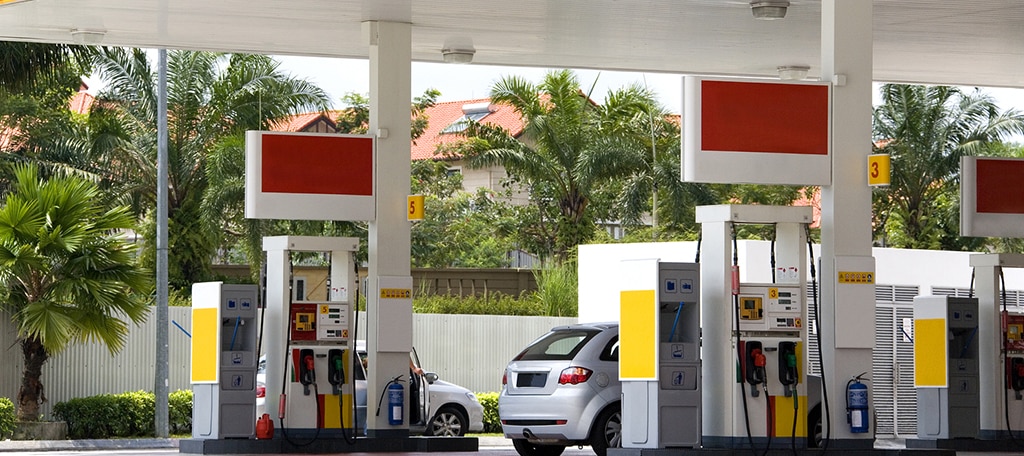 Just like how cars need to be repaired, they also need to be refueled. This is especially true if your town is located off a highway exit.
You will receive a lot of business from travelers, but you will also have a steady stream of regular customers that need to drive to work every day.
On top of this, you can add a mini-mart to sell simple groceries to the local residents.
6. Barbershop or Salon
Everyone needs a haircut at some point and you can cash in on it. This is one of the rare exceptions where it may be okay to not be the only one in town.
Let's be honest, a barbershop for men is very different than a salon for women. They both cut hair, but that's about the only thing they have in common.
7. Pharmacy/Drugstore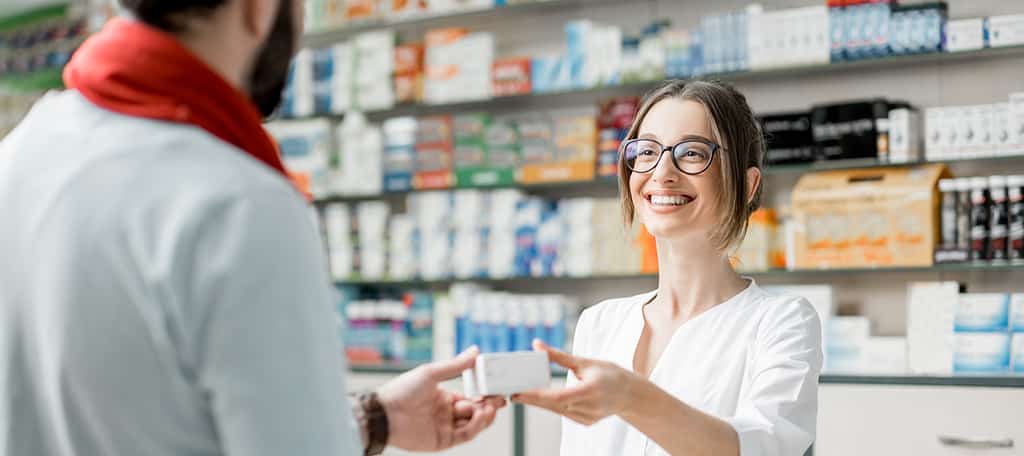 While this might be the most complicated business to set up on this list, it is one of the most essential. When someone is sick and needs medicine, they do not want to have to drive to the next town over to pick it up.
Many people require prescription drugs, and having the ability to pick them up locally is important. Just keep in mind that getting the necessary licenses and staff is no easy task.
8. Landscaping
If you live in an area with large property lines, those houses are going to be a hassle to maintain. Landscaping is one of those things that no one wants to do, but it's necessary.
There are plenty of opportunities when it comes to landscaping. For example, if you live in a warmer climate, people are even less willing to push a lawnmower.
At a fair price, most businesses and house owners are willing to pay someone else to do it.
9. Bakery
Getting fresh deserts and snacks every day is great, but selling them is even better.
There is always a demand for freshly baked goods. These make terrific gifts during parties and holidays. It is also a great stop for tourists who want to sample some of the local sweets.
10. Open A Bed and Breakfast
While you may think that your town is small, there is always someone visiting and they need somewhere to stay.
B&B's are very popular.
Location is very important for this one. To have a steady flow of visitors, you need to make sure there is a reason to visit.
For example, are you located next to a major highway? If so, you can attract late-night drivers who need some sleep.
Locating a bed & breakfast near a natural backdrop, like a river or lake, can also drive in a crowd.
11. Open A Gym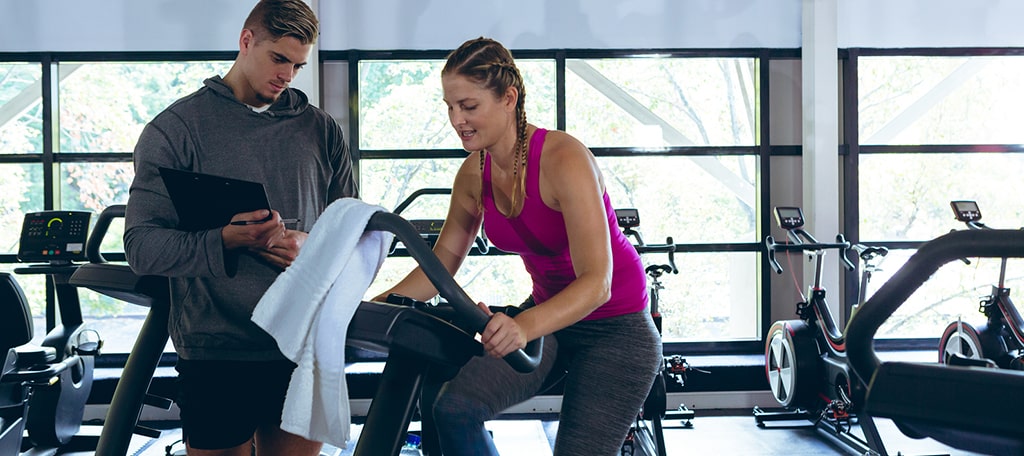 Staying fit has always been important, but there has certainly been a lot more focus on it in the last decade.
The good news is that a gym basically runs itself. You will need to regularly maintain the equipment and of course clean every day, but after that, it's relatively simple.
Just keep in mind that this has high initial costs due to equipment prices.
12. Grocery Store
Odds are if your town is small, you do not have a supermarket chain nearby. Grocery stores are one of the best small-town businesses that thrive year-round.
While they cannot compete with large supermarket chains, the convenience factor and lack of competition will leave visitors without a choice.
13. Clothes Store
One of the biggest issues most residents of small towns have is the lack of shopping options.
While you can certainly order clothes online, there is no comparison to actually trying them on. For this reason, there will always be a demand for retail clothing stores.
And if you can supply garments focused on your specific geographic location, all the better.
14. Coin Laundry or Dry Cleaners
It doesn't matter where you are located, everyone needs clean clothes. Laundry or dry cleaning stores always have a demand.
If proper attire like suits and dresses are worn regularly around town, your market is secured. However, it is important to keep in mind that these have high initial costs and have above average electricity and water bills.
15. Car Wash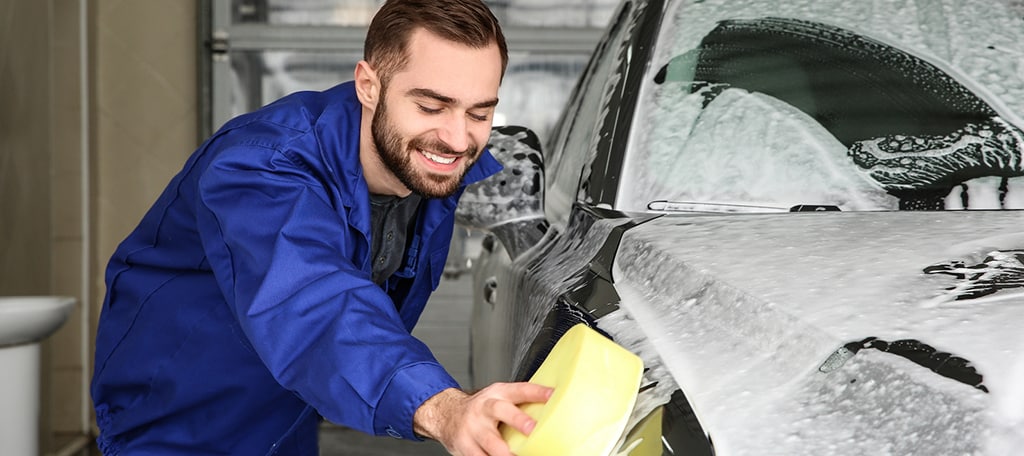 Similar to clothes, cars need to be clean as well. Most car owners go out of their way to make sure their vehicle is spotless. Since the market expands with services like Uber and Lyft, clean cars are in high demand.
You can capitalize on this by opening a local car wash and selling car cleaning products. This type of business is very dependent on location. It also has very high initial costs.
16. Pet Grooming and Housing
We love our pets, but when you leave town for a family or business trip, they can be very problematic.
Pet grooming and housing is a very lucrative business. In fact, it may shock you to know that the industry made over 70 billion dollars in 2019.
There is a very high demand to keep pets clean and cared for when the owners are away.
17. Ice Cream Shop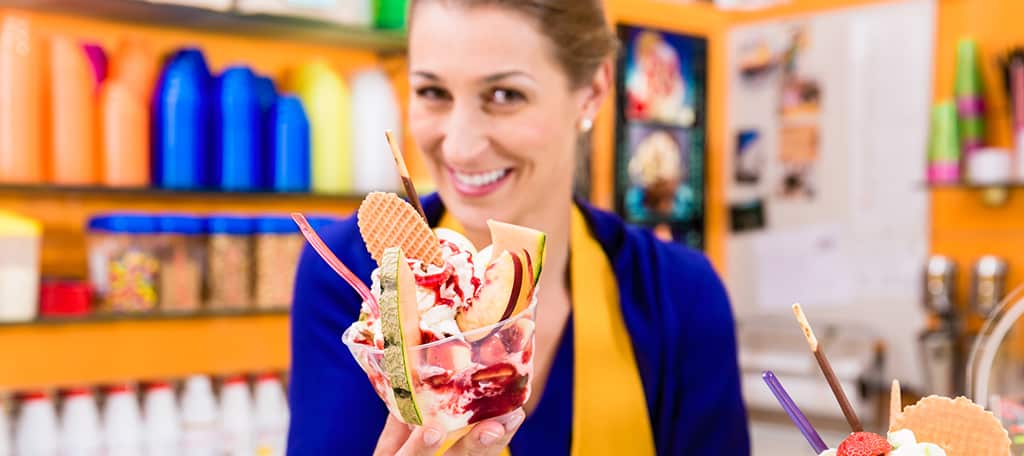 Ice cream shops are another specialty food service that can stand on their own. However, these businesses are often seasonal.
Let's be real, very few people are going to go out in the middle of winter for some ice cream. Generally, you will do most of your business during the summertime.
However, if you live in a warmer climate like Florida, your operation time will be much longer.
To offset this, you could always offer other sweet edibles during colder times of the year.
18. Hardware Store
If there's one thing that homeowners know, it's that stuff breaks. When it does, you're going to need tools to fix it. And most local grocery stores are not likely to carry what you need.
A specialized store that offers tools and equipment rentals is always in demand. When an emergency strikes, you will have the tools they need.
19. Home Improvement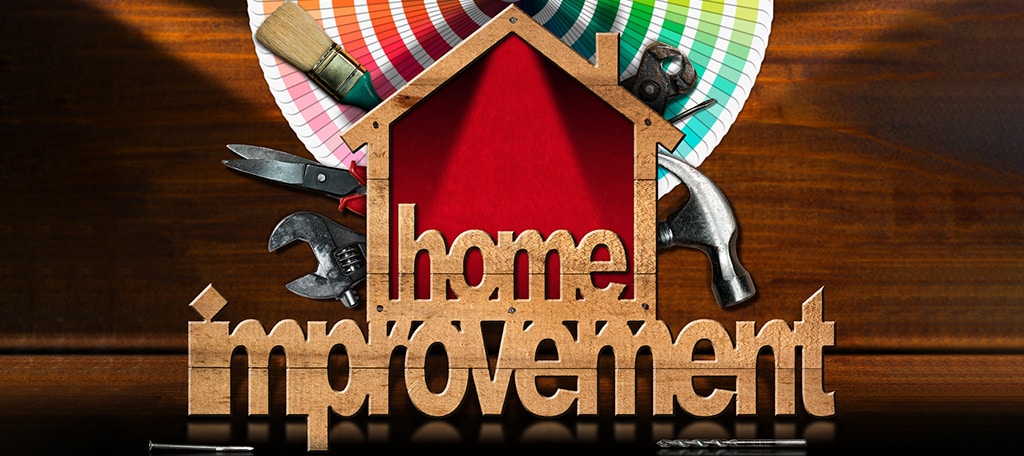 Every town needs a handyman that can perform repairs and finish home projects.
When something breaks and you don't know how to fix it, you call someone who does. While this is a very skilled profession, it is one of the simpler ones to set up.
In many instances, you could run a home improvement business as a freelancer. This means you could easily operate out of your home without worrying about overhead expenses.
In reality, home improvement is among some of the best small town business ideas because of its low overhead when first starting out.
20. Real Estate Agency
Small towns don't stay small forever, and you can take advantage of that by setting up a real estate agency.
In fact, this is one of the best business ideas to make money on this list. While you may not be selling a home every day, the payout is great when it happens.
If your town is expanding, real estate is a great business choice.
21. IT and Computer Repair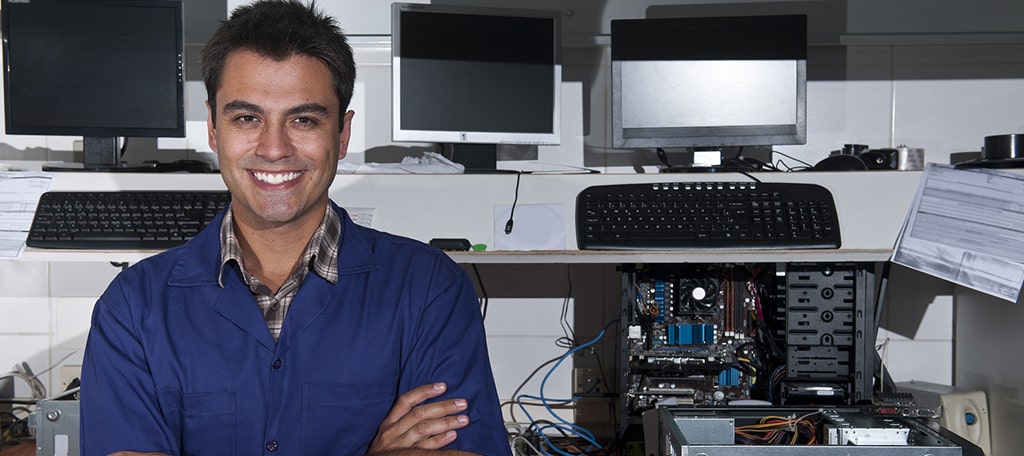 Let's just be completely honest, some people are outright terrible when it comes to using computers. However, they have become an integral part of our everyday lives.
This means there is quite a demand for computer help. This can range from clearing out a virus to getting locked out of the computer.
On top of this, upgrading or replacing computer parts is very common. Even in the most rural of areas, a good computer repair shop can be very lucrative.
22. Video Games and Trading Card Shop
While the future or video games may be on the cloud, we are not there yet. Physical video games and trading card games are still quite popular.
While this is quite a niche market and ordering games online is the preferred method, a local game store can be perfect when there is no competition around.
To get the residents behind the store, you could always host tournaments and other fun things to engage the shoppers.
23. Thrift Shop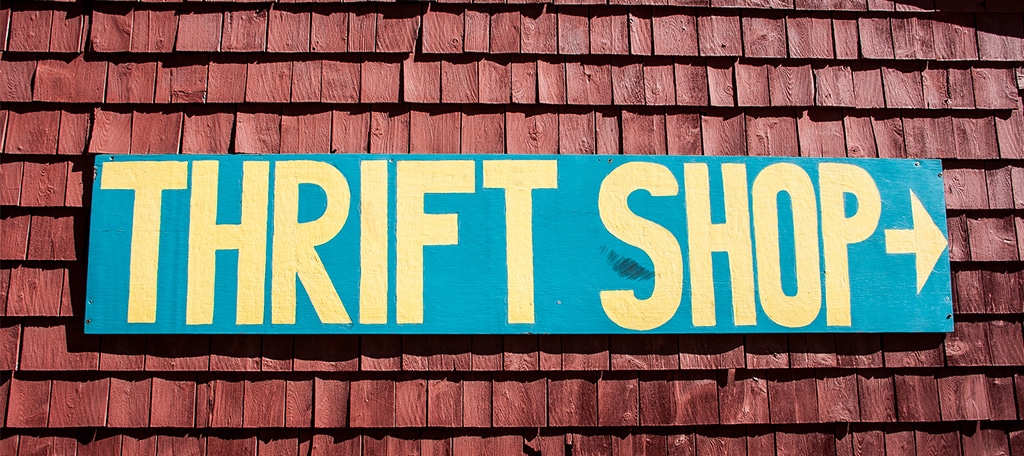 Selling used goods is a great business model. Even if your town is on the smaller side, you will get plenty of donations.
Babies grow up and all of those clothes, toys, and cribs need to go somewhere. A thrift store is an excellent addition to any town, but the real magic is when you combine it with an online presence.
You could easily sell what is donated online. While shipping may be difficult in some cases, someone is sure to buy your stuff.
24. Web Design
If you are planning on starting a business in 2019, you need an online presence. You can supply that online presence to your other local businesses.
Just about anyone can create their own website and select a quality web host, but it is rare to create a good one. Due to how important a great website is, many business owners are willing to pay.
If you can provide web design and development at an affordable price, small-town customers may use your services. Just make sure you emphasize the importance of an online presence.
25. Freelance Writing
Once a website is created, it needs to be filled with content. Hiring a freelance writer to create content is an extremely popular choice.
There are millions of websites in need of engaging content, and you can get in on the action. The best part is, you can do this all from the comfort of your own home.
In fact, a lot of freelance writers work from home to supply content for all kinds of sites. Offering your services locally can help other nearby businesses grow.
You could go so far as to hire local writers to help you with out-of-state customers. Since this work can be done from home, it's a cost-effective small town business idea that can prove to be profitable in a short amount of time.
Only A Start
If you found a business idea that you want to use on this list, great, but remember this is only an idea. Starting a business takes a lot of preparation and funding.
Depending on your business, you need to select a location, purchase equipment, hire staff, create a website, and much more. However, if you do everything right, it's all worth the trouble.